Hooray, now it's time for the Steam Holiday Sale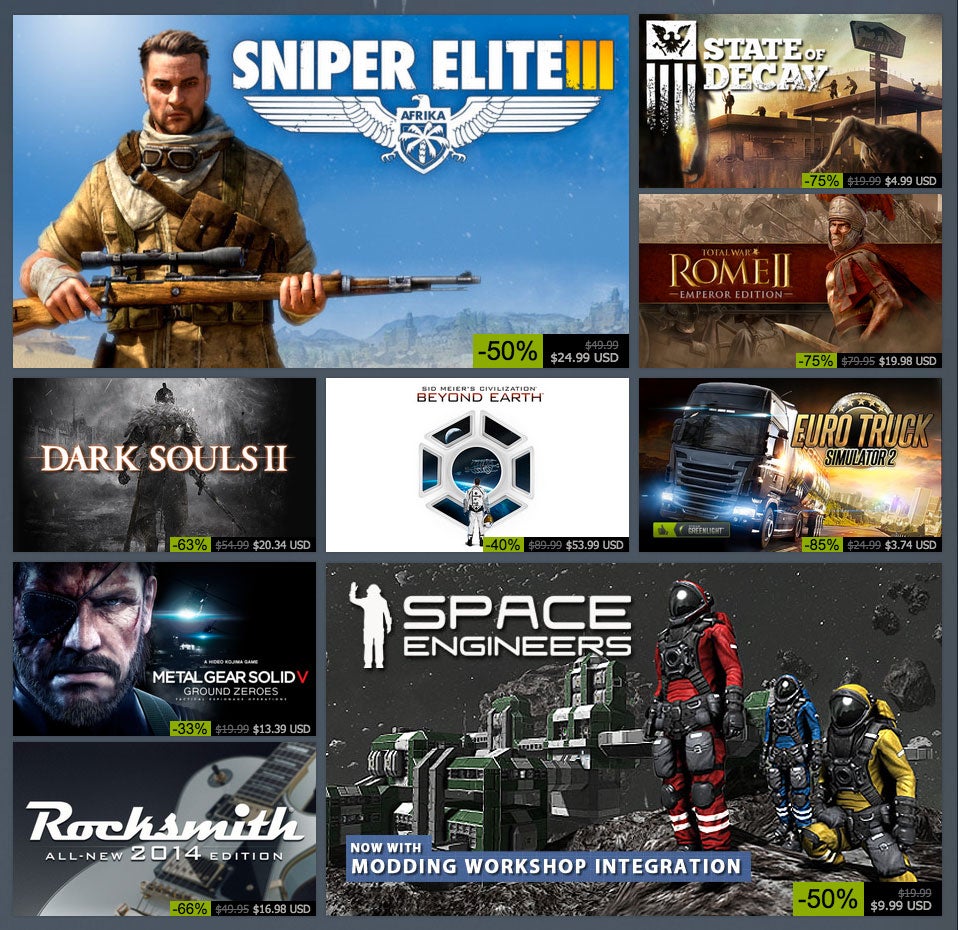 Steam, stop. I don't have any money left. You already have it all. I have to buy gifts for starving orphans.
The Steam Holiday Sale 2014 has begun. It feels like we just finished the last one, and that's because it's true. Man. I can't take this. Make it stop.
Each day of the sale will deliver a new set of featured deals, which will be available for 48 hours after posting. Today Valve is facilitating the following discounts:
In addition, there will be 24 hour flash sales every 12 hours. Here's the current batch:
I intend to check out completely in less than five hours, so unless Sherif is feeling particularly motivated you're probably on your tod until after New Year for updates on the sales. Visit Steam every day for details of what's on sale - or maybe cancel your credit card and move to a cave with no Internet. One or the other.