High Voltage announces Wii-exclusive Tournament of Legends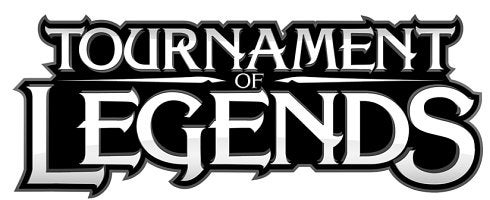 SEGA and High Voltage announced Tournament of Legends today, slated for a May 18 release exclusively on Wii.
Tournament of Legends is a 3D fighter for one or two players, with fighters based on legends from world mythology: the Minotaur, a Gladiator, Valkyrie and other well known characters.
It was previously known as Rage of the Gladiator (thanks, Dutch).
Battles take place in fighting arenas where characters wield legendary weapons, magical attacks and dodge giant mythological creatures using interesting sounding combat moves like: unleashing a man-eating lion, summoning a rain of arrows and throwing a nest of venomous snakes at your opponent.
The game uses the Wii Remote/Nunchuk and also supports the Classic Controller.
Check out the pictures of it below.