GamesAid Develop poker tournament gets date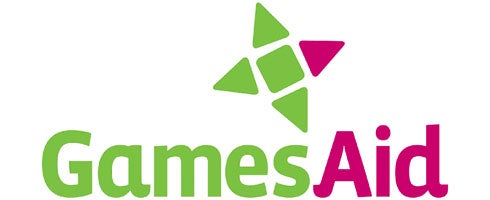 GamesAid's third charity poker tournament will take place on July 13, alongside Develop in Brighton.
It'll cost you £50 to play and you could win £400. Re-buys are available on the night.
If you're interested, the action kicks off at 8.00pm at the Grosvenor Casino on the Brighton seafront.
Last year's event raised £5,000 for GamesAid, the British games trade-based charity for youngsters.
There's a press release below. Come fifth and you'll win some tickets for "a Liverpool FC Stadium tour and museum visit". You'd be mad not to.
Third Annual GamesAid Charity Poker Tournament at the Develop Conference in Brighton

London, 29 June 2010 – GamesAid, a UK games industry charity for children and young people, is proud to announce its third annual charity poker tournament to be held at the Develop Conference in Brighton. Sponsored by Relentless Software and Eurogamer, the event will take place from 8pm on the evening of Tuesday 13th July at the Grosvenor Casino on the Brighton Seafront.

The Tournament Prize structure has been confirmed as follows: first place to win £400, second place to win £200, third place to win £100, fourth place to win a range of Blu-ray and DVDs, and fifth place to win four tickets for a Liverpool FC Stadium tour and museum visit, as well as a number of exciting prizes made available throughout the night. All levels of players are welcome with a table dedicated to beginners.

Last year raised close to £5,000 for GamesAid, and with up to 50 of the games industry's finest expected to attend this year's event, that amount is expected to be surpassed.

The game is Texas Hold 'Em no limit with a £50 buy-in with cash re-buys and add-ons available on the night.

Players are requested to register their £50 entry prior to the event on the following link where all the tournament details, including venue, timing and game rules, can be found www.justgiving.com/gamesaidpokerdevelop2010

Players are also advised to provide photo ID on the night.

Andrew Eades, co founder of Relentless Software and event sponsor, said: "Relentless is a strong supporter of GamesAid and is happy to provide the opportunity for a great poker event and raise loads of money for charity. There's a beginners' table this year so please come along even if you are a novice. It's always a fun night for all who attend".

Rupert Loman, Managing Director of Eurogamer and co-sponsor, added: "the GamesAid poker tournament at the Develop conference has become an established fixture in the games industry calendar. We're looking forward to raising another big sum for charity, as well as finding out who will be this year's industry poker champion".

All fundraising donations are gratefully received at www.justgiving.com/gamesaid.

-ENDS-