Fractured Space goes free-to-play, large update released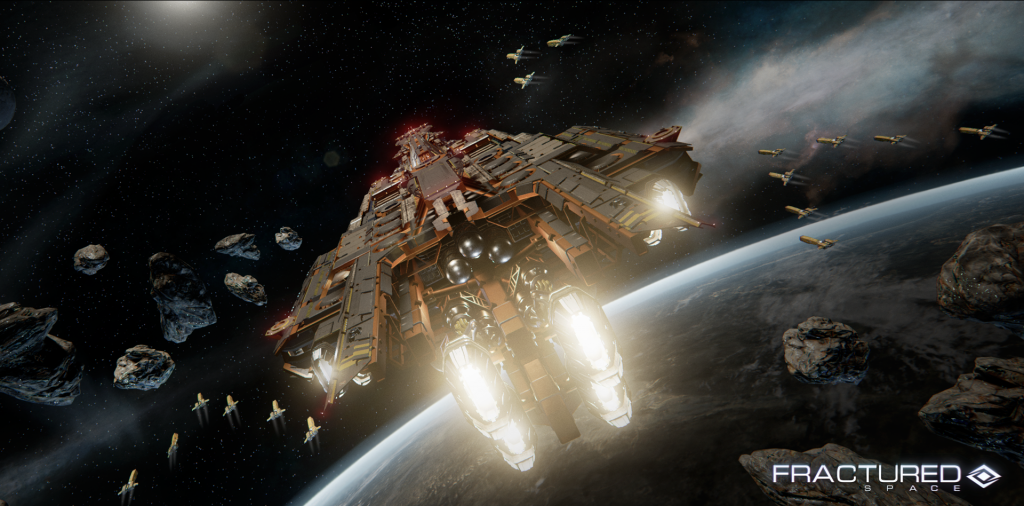 A large content update has been released for Fractured Space along with news of it going free-to-play.
Fractured Space goes free-to-play, large update released
The extra content includes two new sector maps, gameplay improvements, a "Fly Before You Buy" ship testing feature and new missions. Early Access players will also find two new ships, a Drop System, and twenty additional crew members and more.
This new Drop System goes hand-in hand with the new crew members which would arrive Drop Pods. These pods can be earned on a daily basis through the completion of games over the course of each day. This feature didn't sit well with players.
In response to the dissatisfaction noted, Edge Case Games CEO James Brooksby issued the following statement:
"Basically we messed up," he said. "The new Crew Collection System has been rolled out in a way that we are not proud of, and you guys have reacted to in a very understandable way. We have always worked closely with you, the community and listened along our journey through Early Access. And we are listening now.
"We will now do what we should have done in the first place and ensure you have the crew you already played so hard to get. To ensure we don't miss anything, the best way is to give everyone who has played Fractured Space before the last update all the available crew that were attainable then."
That should be a relief to some players. Also, those who have spent Platinum and Credits on Drop Ships before yesterday, May 19 at 5pm UK will be refunded.
Brooksby said the crew collection system will improve over time and features such as Ranked Play, Replays, Spectator Cam and more are in the works.
Originally launched on Steam Early Access in November 2014, Fractured Space has attracted over 500,000 players.
The game will see a full launch later this year and a look at the new content update can be seen below in the video.