Dragon Quest XI is in the Works, But What Will It Be?
Unsurprisingly, the insanely successful RPG franchise will see another entry, but what form will it take?

This article first appeared on USgamer, a partner publication of VG247. Some content, such as this article, has been migrated to VG247 for posterity after USgamer's closure - but it has not been edited or further vetted by the VG247 team.
Shocking exactly no one, Dragon Quest co-creator and producer Yuji Horii seemingly began the long-term promotional campaign for the series' 11th game last week. So far, we have nothing beyond his confirmation that "the next one" is in the works, but Horii's coy teasers inevitably precede more formal announcements in fairly short order.
But what will Dragon Quest XI be, exactly? Once upon a time, Dragon Quest had the comforting regularity of Old Faithful: You knew that when it fired off, it would be a turn-based RPG with charming graphics, and that it would appear on either a Nintendo or Sony console (depending on who had the biggest marketshare at the time in Japan). But Dragon Quest X's shift to the MMO format and the series' recent forays onto mobile platforms cast its future direction into uncertainty. Where once Dragon Quest stood for something clear and certain, even this rocksteady constant could go any direction.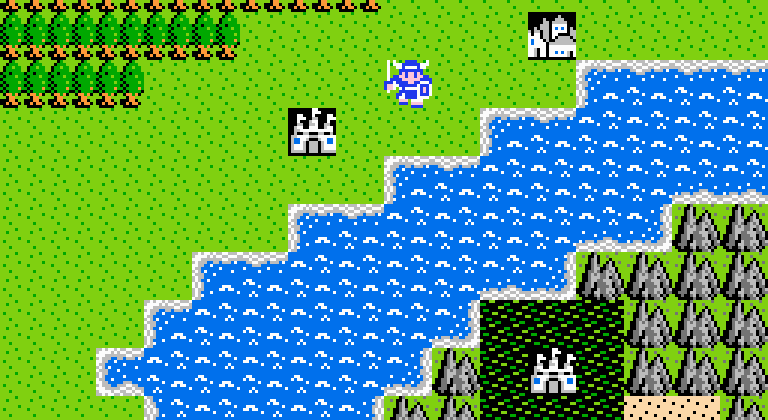 Realistically, DQXI seems unlikely to go the MMO route. DQX has proven to be the most poorly selling entry in the franchise. Though it's been a reasonable success in the context of the MMO genre and has done extremely well for itself compared to the typical sales most games achieve in the sluggish Japanese market, it's scraped the bottom of the rankings within the Dragon Quest series. Dragon Quest IX sold more than two million copies in its first week in Japan, while DQX didn't even achieve a quarter of that. The game's Wii U port didn't amount to much of an improvement given the platform's floundering install base. And the verdict is out on the Windows port, since that's the version most likely to make its way West – assuming the game does end up in English at all.
Granted, the economics of MMOs (especially those that make use of the nostalgic "monthly subscription" pricing model) work differently than those of normal games. Still, it wouldn't make much sense for Square Enix to try supporting two consecutive MMOs in the same series. The strange case of Final Fantasy XI and XIV has more to do with FFXI being kept around until FFXIV could be salvaged; and in any case, those two titles were released nearly a decade apart.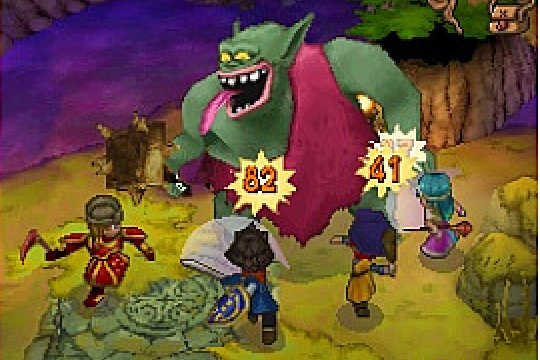 I see two likely paths for DQXI. On one hand, developer Armor Project and whichever studio they collaborate with could go fully traditional, making an extremely old-school Dragon Quest title that features a classic look and classic mechanics to go alongside. After the controversy surrounding changes (or proposed changes) in DQIX and X, an ultra-traditional Dragon Quest could go a long way toward ameliorating fans' hurt feelings at seeing their trustworthy Dragon Quest go in such unconventional directions for the past few entries.
In that case, Square Enix would likely use the conservative design of the game as an excuse to explore new platforms – namely, mobile. Yes, Horii has said DQXI won't be mobile, but much has changed over the past year. Let's be realistic: The age of console domination in Japan has long since come to an end. The 3DS still does quite well for itself, but otherwise all those other devices may as well not even exist. There's a reason Sony and Microsoft didn't launch their new consoles in Japan first, after all. Mobile gaming is where the money is, and I can't imagine that Horii (and cash-strapped Square Enix in general) don't think about what would happen if a proper Dragon Quest adventure could tap into some of that sweet, sweet Puzzle & Dragons/Candy Crush Saga loot without their eyeballs turning into dollar signs (well, yen signs) to the sound of a cash register "cha-ching."
The real question there is whether or not the mobile user demographic overlaps with the faithful Dragon Quest fan demographic. If the Venn diagram lines up neatly enough, a new, traditional, mobile Dragon Quest would basically be worth the economy of a small nation. If not, though, it would further irritate the grievances of frustrated fans.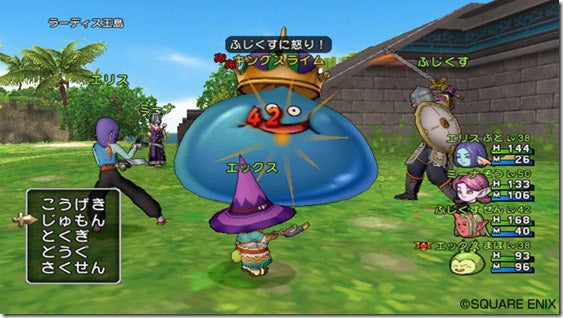 An alternate prospect might be a Dragon Quest XI that shows up on consoles – likely 3DS – while going a fairly traditional single-player route without going all the way back to the design of Dragon Quest VII and VIII. Horii and his team have wanted to push the series in more of a dynamic, contemporary style for years, and the original plan for DQIX involved cooperative real-time play. Furious fan outcry caused the team to retool that plan to the more traditional turn-based cooperative-optional style we saw in the finished DQIX product. Meanwhile, DQX went MMO, creating a real shock to the system for the Dragon Quest faithful. I have a feeling that simply by reeling the next game in a bit – making it primarily single-player and predominantly offline in nature – the developers would get away with sneaking a few of those primal DQIX ambitions into the game. Sure, it may not be exactly what fans want from the series, but at least it's not an MMO, right?
Whatever the case, Dragon Quest has changed over the years, and so has the industry surrounding it. Where once the series was practically bankable as a consistent center amidst the medium's turmoil, it still has to adapt to survive, the same as every other long-running franchise. The question is, will its new form remain faithful to its heritage? Or, can it bring traditional design sensibilities to challenging platforms like mobile phones? Whatever the case, I'm curious to see where the series goes next as it nears its 30th anniversary.
Who knows? Maybe DQXI will change so much that Square Enix will bother localizing it for the West. Hey, anything's possible.