DJ Shadow was consultant on DJ Hero, contributed music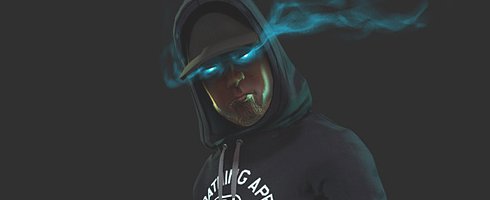 DJ Shadow played a consultant role in Activision's upcoming DJ Hero, according to an interview with Game Informer.
When asked what his responsibilities to the game entailed and how he contributed, DJ Shadow said that it was mostly his musical expertise that was needed.
"There's a number of areas where I've been able to contribute my expertise, for whatever that's worth," he told the mag.
"I mean initially it was literally me sitting there going, 'OK I hear these samples, this song, did you ever think about clearing this?'
"From menu music on down—just from my lifetime of listening to a lot of music that DJs have been using over the years. And a lot of the songs that DJs use, and a lot of the little things, little sound bites that are common on commercials and—you know, songs for the last twenty/thirty years—lots of times people recognize those sounds but they don't necessarily know where they come from.
"And you know not all of my suggestions were able to be incorporated because of, you know, 'Well we've already licensed this many songs,' or 'We can't find the original copyright holder,' or 'The production team's eyes are bulging out of their heads and their brains are going to explode if we try to actually incorporate this into the gameplay.' So it was a little give and take."
The dance musician also contributed original songs and themes to the game.
Read the four page interview through the link.