DICE is teasing us with this PC footage of Star Wars Battlefront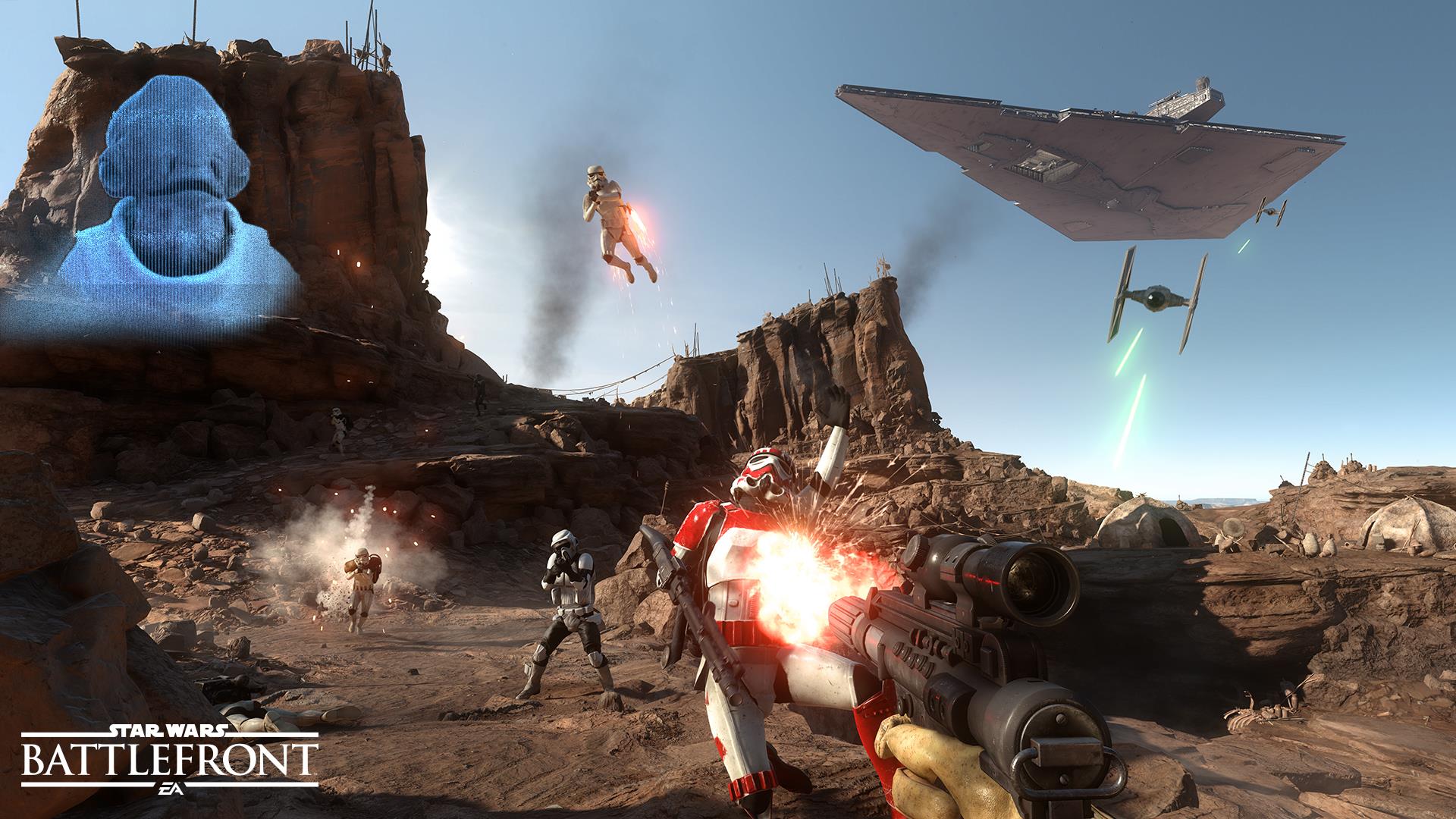 DICE has given everyone a small glimpse of the PC version of Star Wars Battlefront.
Strangely, EA did not take the same route it usually takes with its gameplay reveals this year. Since Battlefield 3, the publisher always showed single-player first, and it was always the PC footage that we got first.
Quite the opposite happened this year: the publisher demoed the game almost exclusively on PlayStation 4, and it looked so good that it left us wondering how the PC version is going to look.
Today, we got our answer. Kind of. The official Twitter for the game posted a short video showing the same Tatooine Missions level we saw at E3. Only this time it's running on PC.
Watch it and see if you can notice any differences.
The PC version of #StarWarsBattlefront has it where it counts, kid. Check out Tatooine, captured on PC. https://t.co/3Bx2Ma3LWy

— EAStarWars (@EAStarWars) June 23, 2015
Star Wars Battlefront is out in November for PC, PS4, and Xbox One.