Destiny: Xur location and inventory for December 16, 17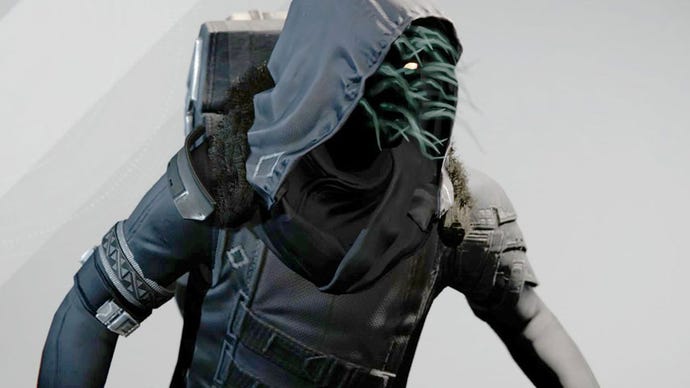 Come see if you'll be spending any Strange Coins this weekend in Destiny.
Xur: Agent of the Nine, bringer of Exotic goods and occasional disappointment, has arrived once again to do some business. Xur will definitely sell you Exotic armour and weapons every time he's here, but that's not all.
Xur no longer sells Ornaments, now that there's a dedicated Ornaments kiosk by Tess Everis. You still need Silver Dust to buy them, though.
Xur has been seen standing by the Vanguard mentors. You only have until 9am GMT on Sunday, December 18 to get what you want.
See a list of his wares below:
Zhalo Supercell is pretty alright, and one of a kind.