Datel creates PS3 add-on with extra USB ports, memory slot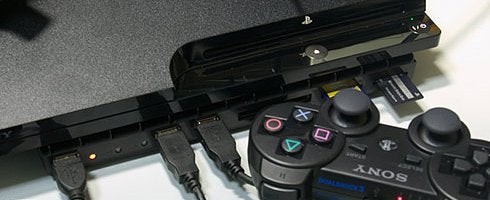 Are you one of those PS3 owner who just has way too many peripherals and not enough USB ports to accommodate them?
Well, then fear not our slot challenged friends - Datel has a solution for you.
It's a device you plug into one of your PS3 ports, thus providing you with an extra three sockets, a SD card slot, and it also has the ability to connect an external power supply to give it more juice (per TSA).
It can be yours for 2,000 yen. We may have to get one, if we can.
Check it out through the link.