Blizzard Talks Repeat Events, PvE, and More in the Battle to Keep Overwatch Fresh in Year 3
Overwatch will have to address some big issues in Year 3.

This article first appeared on USgamer, a partner publication of VG247. Some content, such as this article, has been migrated to VG247 for posterity after USgamer's closure - but it has not been edited or further vetted by the VG247 team.
Overwatch is rolling right into its third year after a sprawling anniversary event. It's a reminder of all the skins and emotes that have slipped through your fingers, but also a lookback on all that the game has accomplished since its launch. It's introduced multiple characters, established a personality for itself in a sea of bland competitive FPS games, built a professional sports league, and raked in 40 million players (although Blizzard are unable to clarify to USgamer if the full breakdown of if those 40 million players are of the current active players or of overall owners).
It's also done two Summer Games, two Halloween events, two winter celebrations… you get the idea. Jumping into a special event isn't as exciting as it used to be in Year 1. It still hasn't revamped its Play of the Game feature or solved its toxicity problem, and it's still nearly impossible to rise in the ranks of competitive. I'm a frequent Overwatch player and while I still enjoy it, there's something that doesn't feel as fresh anymore. Repeat events and little progress on some of the game's biggest issues makes it all feel stagnant.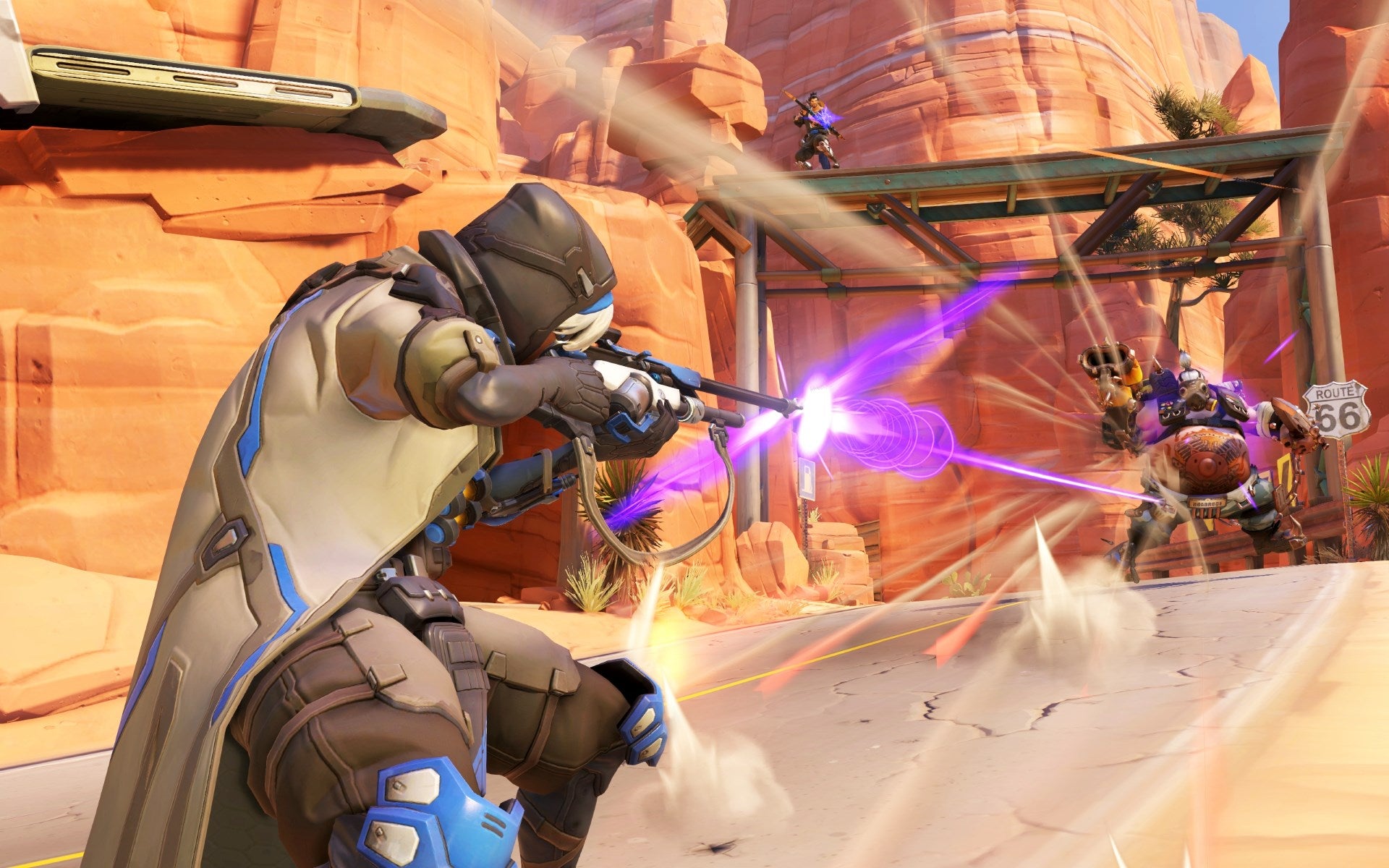 There's a lot to fix and improve upon, but what is Blizzard actually going to do in Year 3? Can it be different than Year 2? Here's what we know, and it isn't a lot unfortunately. The video game giant isn't going to come out and provide details so we can't confirm, for example, whether it'll continue to repeat events or if it'll add new ones, or whether it'll focus on new characters, game balance, or expanding the story's lore.
We do know a few things though, like what Blizzard isn't working on. For example, there are no plans for a consistent PvE mode. The existence of limited-time events like Junkenstein's Revenge or Retribution have had players wondering if a more long-term, consistent PvE mode is in the works. It's something Blizzard has worked on before in its other games, but it won't be in Overwatch for now.
Lead designer Jeff Kaplan explained at the Retribution announcement event back in March that establishing PvE would take a lot of effort on the developer front to ensure there would be an acceptable progression system. A PvE mode like in World of Warcraft would require elements that would keep players absorbed for months or years, instead of a few weeks. There just isn't room in Overwatch for such a mode.
"There's a big difference between creating PvE highly replayable content [...] versus something you think can sustain for a couple weeks," he said in a presentation to the press during the event. "Players would find that, like, 'I need more than this. I want a progression system on top of it.' I think they would want more content."
However, Blizzard re-designed the PvE system from the ground up following Uprising because there are hopes there'll be more similar events in the future. "Part of the reason we put so much work into Retribution over the past year was to make it easier for us to do things like this," assistant game director Aaron Keller also said at the Retribution event. "If we thought that this particular mission was the last time we would ever put something out like this we probably wouldn't have bitten off as much work as we did."
Principal designer Scott Mercer expanded on this point in a recent conference call with reporters, noting that how many PvE events show up is dependant on what the team decides is best for depicting stories they want to tell. "I mean it excites us to expand like the world of Overwatch and like tell new stories," he said. "For us it's just a matter of finding the right ways to do it. And maybe that means more PvE content [in the] future, we'll have to see."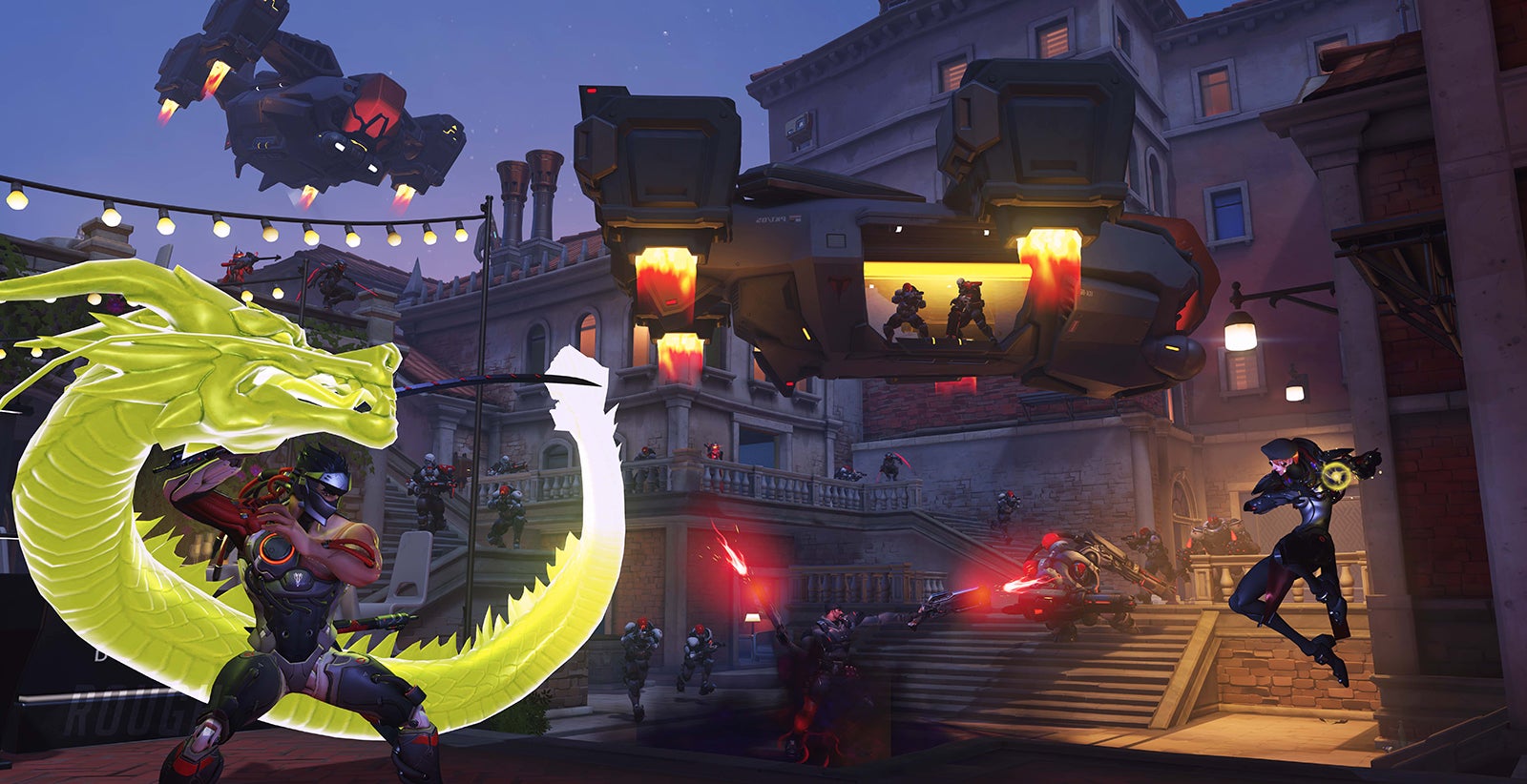 Does that mean more story will be added? Most likely. Many have questioned whether Blizzard would explore the story surrounding Overwatch within the game. It's a fascinating tale about the downfall of a global organization and the attempts to resurrect it for the greater good, and it's filled with fleshed-out characters. There's been little room in-game though to expand on that, since it's primarily a competitive title. Blizzard has been providing context for the characters and stories that shape Overwatch's world, but thus far it's been outside the game itself. Comics, animated shorts, and developer anecdotes all have contributed to the universe, but little has been done in gameplay.
The Retribution event followed in the footsteps of Uprising by creating a scenario where players can explore milestones and game changers in Overwatch's history. However, it went even further to present a defining moment where Gabriel "Reaper" Reyes goes rogue during a Blackwatch mission, drawing the ire of Talon, Overwatch, and his colleagues.
When asked at the announcement event whether Overwatch would continue to explore the more impactful areas of the game's history, developers wouldn't give a definite answer. They did note how they would love the opportunity. "I think there's a couple of really big moments in Overwatch lore and one is what we internally call the Golden Age of Overwatch," Keller explained. "I think we have this really big arc for all of Overwatch that starts with the Golden Age to the fall and hopefully rising back, or having something rise from the ashes of it."
For now, there are ideas of where the story can go, along with an outline of chronology and important events. Some of the details haven't been hashed out yet (and some are still sitting in senior designer of lore, Michael Chu's head, according to Keller), but there are plans to continue telling that story in whatever form the team deems appropriate. Though first and foremost, It must fit with the gameplay.
"We have an arc that we want to tell. We have a story we want to tell for Overwatch and what happens to the characters and what happens to the heroes and the universe," Keller explained. "I think it's really really cool. I can't really talk about it right now but it's definitely going somewhere."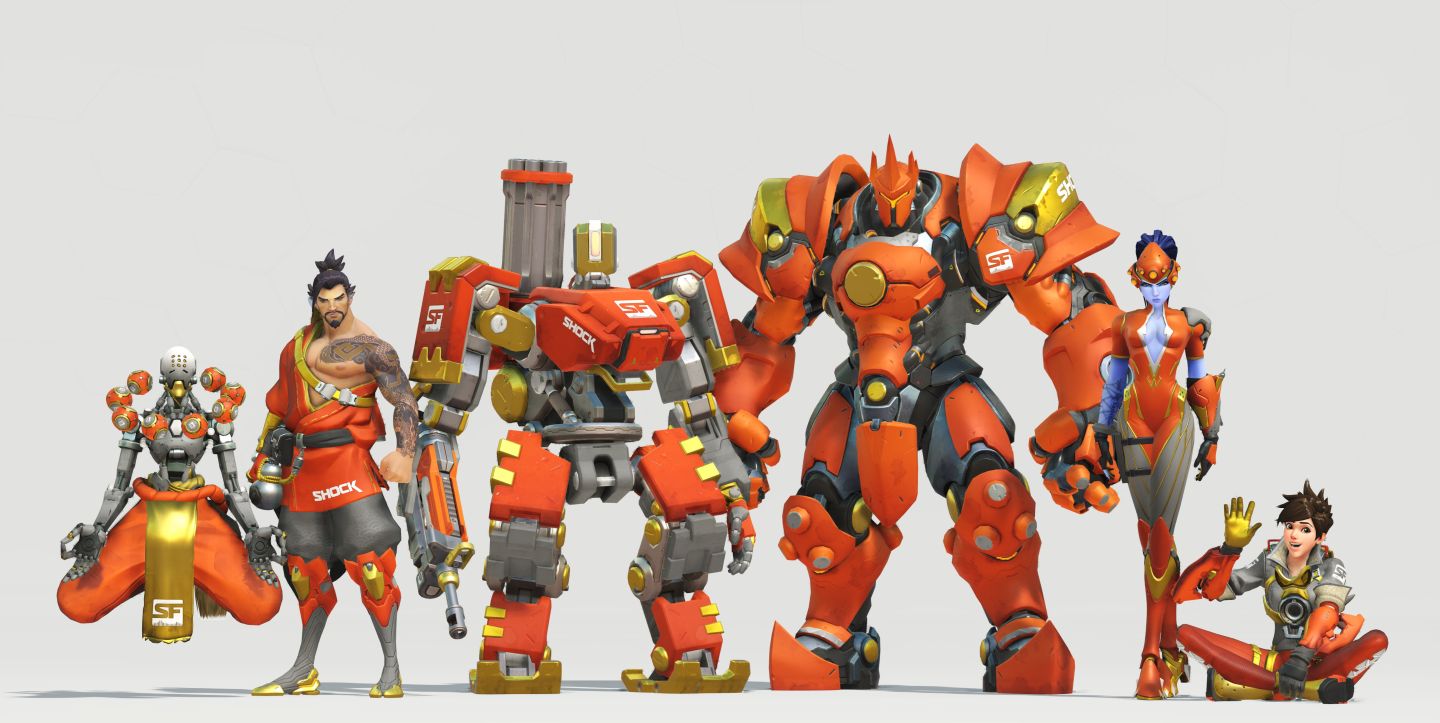 Despite all the changes that are promised though, Overwatch is still in danger of not changing enough. For example, the Play of the Game (PotG) feature has long been a source of contention among the Overwatch community. It's supposed to highlight an impressive play by a member of the match, but there's little balance. Players who main supports or tanks, or who tend to not play super flashy, aren't featured as often. Preference often goes to DPS characters who get a large number of kills in quick succession or, less frequently, a good ultimate ability shutdown. Many players find the whole thing unnecessary or inaccurate.
Developers have spoken out over the years about the feature, which even Kaplan admits isn't up to snuff. "I would say that we're at about a 70 percent of where we want Play of the Game to be. It catches a lot of cool stuff, but it's nowhere near as awesome as I think it will be," Kaplan told Waypoint last year, promising also that the team would be making algorithm tweaks and adding more ways to get the highlight.
However, during the aforementioned call, Blizzard said any plans of that are currently on the backburner. "It's still on our list of something we do want to improve," Mercer explained following a question from Kotaku. "There are features that, essentially, we've prioritized other things ahead of them. We don't like to set up a plan and follow that plan to the letter." Ultimately, PotG is "something we still think would be really cool but we've been prioritizing other things ahead of it," according to Mercer.
Then there's the ultimate question concerning change. Limited events like "Retribution" have added some huge lore moments to the game, but some of the less serious ones, such as holiday events, are in danger of making Overwatch stagnant.
With the number of Overwatch players rising from 35 million players to the recently reported 40 million, reintroducing events that new users may have missed is essential. "This year was a big experiment for us. We had never been in a position to repeat events," Kaplan said in March, adding that the team did struggle with whether they should introduce new events for more veteran players or continue with some repeats. The team rectified that in the anniversary event by making every past item available in loot boxes or to purchase with in-game currency.
It's unclear whether the team has taken feedback into consideration on this issue. While the community's opinions are important to developers and some of it has been implemented in-game (such as with the creation and then modification of Hanzo's casual skin), it's also not always the top priority. The players and the developers' wants tend to line up, but it comes down to what they see as the future of the game.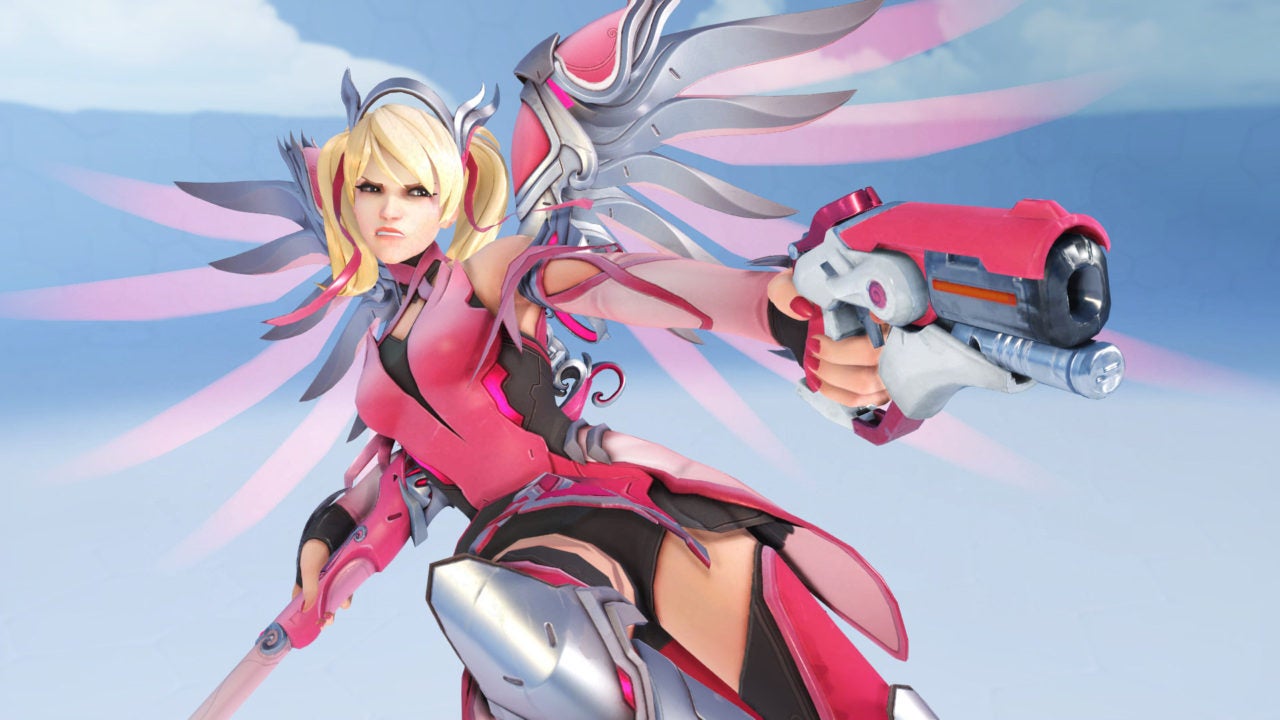 What we do know is that there will continue to be events. While keeping numbers up is important, the team has found that short-term events do better for engagement and are worth continuing. Lead software engineer Bill Warnecke specifically noted the recent charity skin for Mercy, which raised neary $10 million for the Breast Cancer Research Foundation.
"When I think of engagement around Overwatch as a franchise or product, I look into those type of events bringing out such amazing things and having such a positive impact on the community that for me, that's success," Warnecke said during the call. "Whether an engagement number went up or down, we're doing things like that charity event now and that makes me really proud."
So even if players begin dropping out of Overwatch because of static events, developers aren't worried about daily player retention. "In terms of actual like numbers and those kinds of things, to be honest a lot of that stuff, like on a daily basis, I don't really worry about it," Mercer said. "I just [...] try to make Overwatch as best as I can."
There's a part of me that's worried about Overwatch's future. The game continues to introduce new characters and fix balance issues, but what happens when that well runs dry? The key to the game's longevity stands with the developers' ability to keep the game fresh and going into Year 3, it's unclear if that's a priority. It could be in the future, but considering that the game already feels stagnant in regards to events, it should be soon.
The developers are on the right track though. In each section of development, the key according to the team is experimentation. There may be repeat events so that new players can catch up, but they hope to add more to the form, whether it's through new ways to tell stories or simply a tweak to an existing mode. "If you look at the slate of events, Kaplan said, "you can see how we're in experimentation mode to see how much is enough."