BioWare details the Sith Inquisitor for SWTOR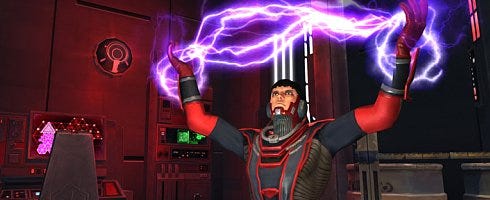 The last class announced for Star Wars: The Old Republic, the Sith Inquisitor, has been detailed and given the official Holonet treatment over on the MMO's website.
Details:
The history of the Sith Empire is fraught with scheming politics and dark secrets—the lifeblood of the Sith Inquisitor. Treachery hides around every corner in the Empire's dark corridors, and survival depends on an individual's natural cunning and the will to manipulate and defeat enemies and allies alike. The Inquisitor experiments with forbidden powers to not only survive in this cutthroat environment, but to excel and seize authority.
Sounds lovely. We still want the Sith Witch too, please. Eventually.
It's out, hopefully, by the end of next year.