Is it time for first-person shooters to go back to WWII? Makers of Battalion 1944 think so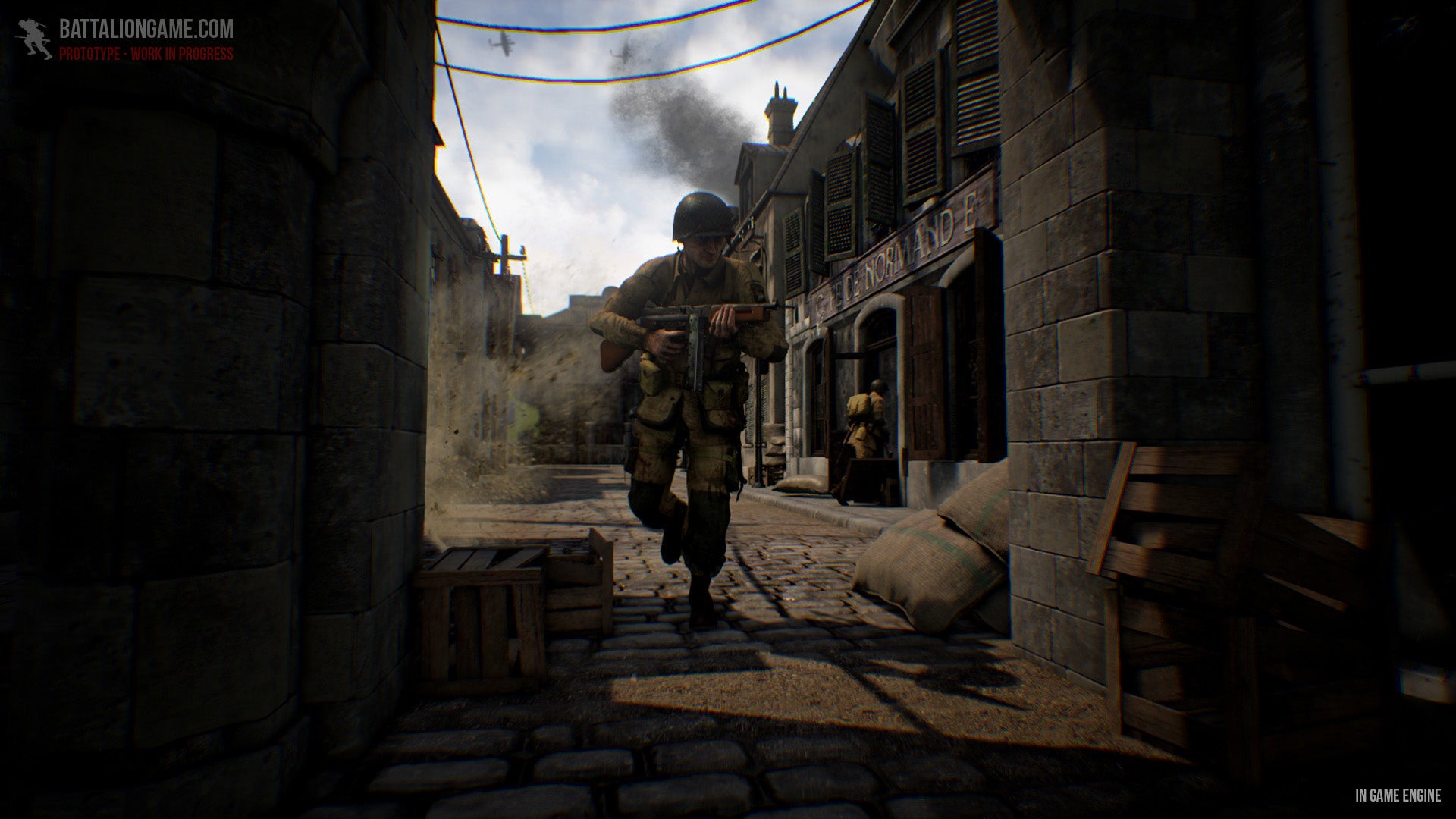 Pneuma: Breath of Life developers Bulkhead Interactive feel it's high time gamers returned to World War 2. So much so, the Derby-based studio has announced a new multiplayer World War 2 first-person shooter.
In development for PC and current-gen consoles, Battalion 1944 features real-world locations such as the streets of Carentan, the forests of Bastogne and many more.
Weapons include period-centric weapons such as the standard service bolt-action rifle Karabiner 98 kurz used by German forces; the US .30 caliber semi-automatic rifle M1 and the Thompson submachine gun.
The infantry based first-person shooter features a competitive multiplayer environment where players join a Battalion and compete season to season. Earn cosmetic rewards, weapons and accessories and check global standings through the BattleRank competition system.
Battalion 1944 is in development using Unreal Engine 4, and takes inspiration from Call of Duty 2, Day of Defeat and Medal of Honor.
A Kickstarter has been launched to assist with the game's development, with Bulkhead investing a minimum of £100,000 if the project's funding goal is reached.
The team is seeking $142,577 in crowdfunding and as of press time 117 backers have pledged $4,595 with 29 days remaining on the clock.