UPDATE: See Microsoft dig up landfilled E.T. Atari cartridges - video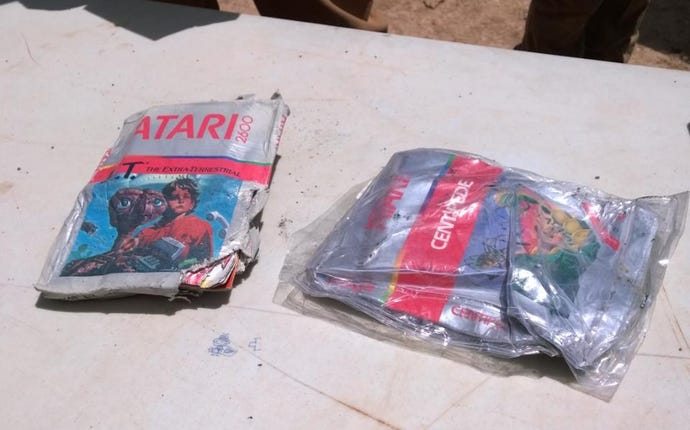 Today is the day that some enterprising folks are visiting that landfill in New Mexico where legend says millions of Atari E.T. game cartridges were buried after the game flopped and the video game market crashed in 1982. And according to photos taken by a few tweeters at the dig, at least one E.T. cartridge has been found.
UPDATE 2: Microsoft has published a clip from its documentary The Dig, showing the excavation crew unearthing the first E.T. cartridges. Here it is:
Via Eurogamer.
UPDATE 1: pictures of a few more cartridges from the dump are circulating now. Only a few million more to go. See for yourself below.
Those pictures were taken by Major Nelson, but Wired's Chris Kohler and Microsoft's Jeff Rubenstein also took pics.
So it seems the urban legend is at least a little bit true.