Armored Warfare: Obsidian CEO says "it's good to try new things," discusses next Kickstarter project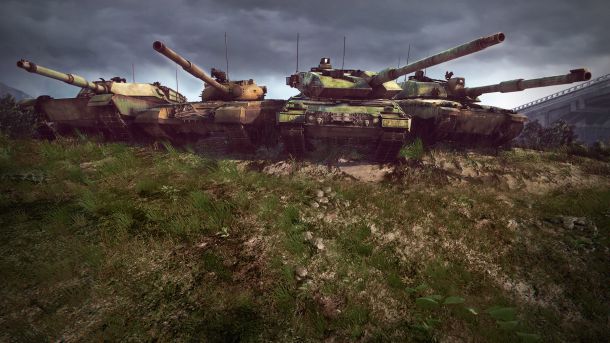 Armored Warfare developer Obsidian Entertainment surprised a lot of people when it announced its tank strategy RPG, which appears quite similar to Wargaming's World of Tanks on the surface. Company CEO Feargus Urquhart has discussed the title and its links to RPGs in a new interview.
It follows this debut Armored Warfare trailer, and a link to beta sign-ups, which are active now.
Speaking with CVG, Urquhart said, "A ton of making an RPG is of course making the world and story, but then another huge part of it is the character systems – and the balancing – and the XP tables – and the abilities – and balancing all of these 400 spells and 12 character classes and 9 races.
"All that together. That's a big part of doing something like a modern armored vehicle MMO. So you kind of tie that together with our abilities and what people like to do and so, hey, why not? We have the opportunity, why not take it? And it's good to try new things."
It's sound logic of course, what will all those different tank types, weapons cooldowns, shot strengths and many other variables to consider. Urquhart was also asked about Obsidian's next Kickstarter project, which was teased late last year, and is supposed to be dropping soon.
"We are working on what that is," Urquhart explained. "I think we've come up with what it's going to be. We have to still firm up some details, but my hope is that we'll get one going before the end of the year. I think we've got a good idea. I'm not going to share anything, but a few times in my career I have these things where I say, 'hey, that's a cool idea!' and I've generally been right. So I think this one's going to be a cool thing."
We'll have more on both projects as it comes.
Via GamesOnNet.