Are Call of Duty: Infinite Warfare's supply drops turning the multiplayer into pay-to-win?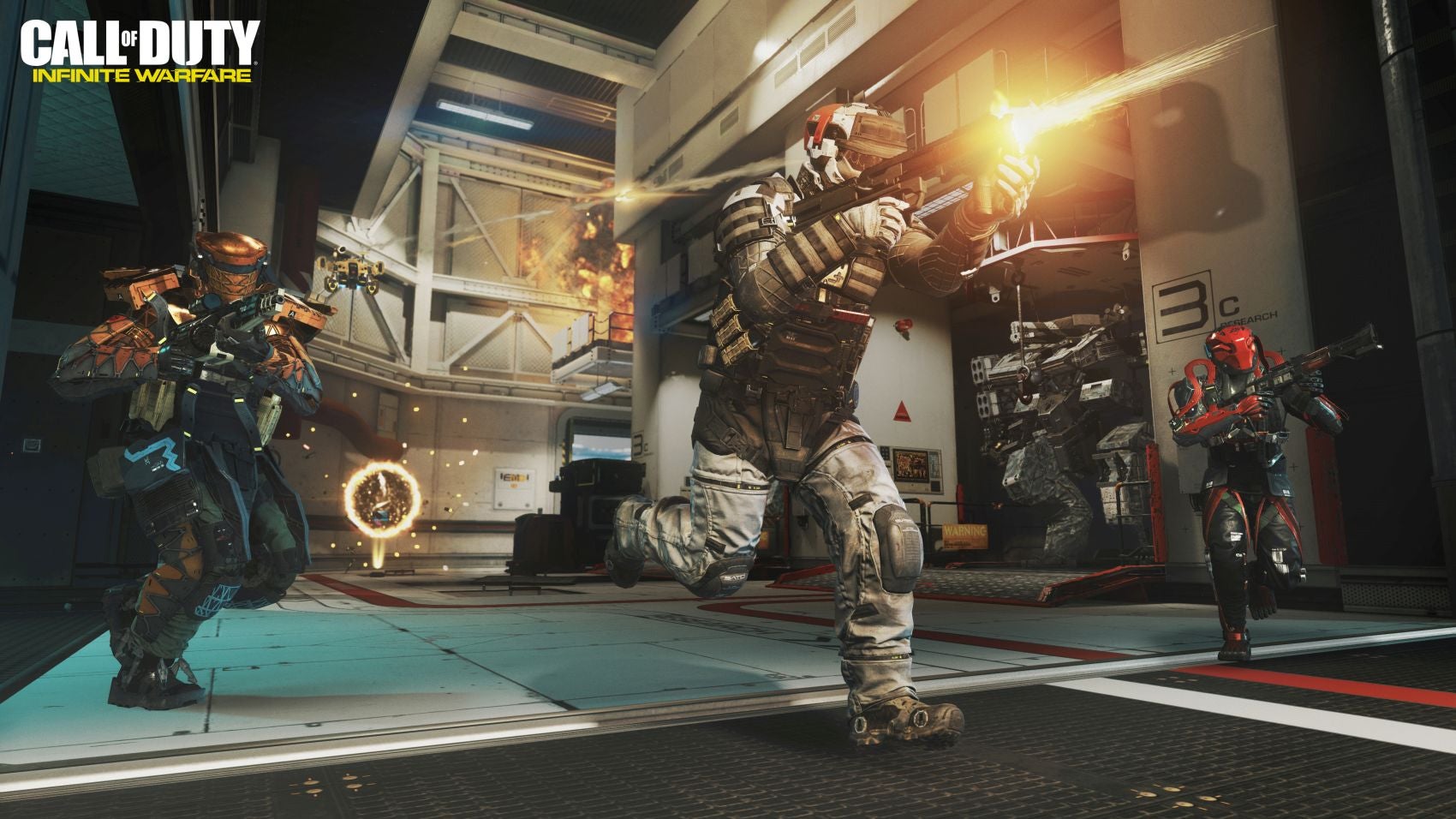 Get out your wallets or prepare to get your head blown off.
Call of Duty: Infinite Warfare is out this week and if you played the beta, you'll have seen that supply drops are back, but there's something not quite right this time around.
YouTuber Drift0r breaks it down in his video but the long and short of it is that the weapon variants in the supply drops have very few - if any - stat penalties making them superior to their run-of-the-mill counterparts.
The better weapon variants appear to be predominantly found in the rare supply drops which you can "buy" with salvage. Salvage is earned as you play and the rate at which you get it was increased for the beta which is noteworthy because it takes bloody ages to collect enough for a supply drop, so be prepared for it to take even longer in the full game.
But luckily, you can skip all of that noise and just buy supply drops with real money.
You could say that the progressions towards pay-to-win has been as inevitable as it has been insidious. As soon as weapons started appearing in supply drops, it was only a matter of time before players would be incentivised to start dropping cash on them, and it seems to have come to a head with Infinite Warfare bundling up the better weapon variants in supply drops that it would take an age to unlock without spending money on them.
Of course the counterargument will always be that you don't have to spend that money but that doesn't detract from the pay-to-win model that could be being introduced.
Whether or not there'll be some tweaks made to balance these weapon variants remains to be seen, but it's a shame that games like Titanfall 2, with its free DLCs and glowing reviews are floundering , while franchises that are embracing a plethora of microtransactions continue to thrive despite the majority of players finding fault with such practices.
If the full game cuts back the scrap earn rate as planned and doesn't address the stats of the supply drop weapons, there are going to be some serious balancing issues and if you refuse to buy into the microstransactions, you're most likely going to get trounced in the multiplayer.
I guess we'll see how this is going to pan out when the game releases on November 4.
What are your thoughts on Infinite Warfare's microtransactions? Has it swayed your decision to pick it up? Let us know in the comments.