Best MMOs: All our free and paid favourites on PC, PS4, and Xbox One
As a celebration of the best MMOs around, we've put together this list of old favourites and exciting newer releases to give a good spread of options for however you choose to play. We've also tried to include MMOs on a range of platforms, including PC, PS4, Xbox One, and even mobiles, as well as free and pay-to-pay games to suit all budgets.
There's nothing quite like finding a great MMO to get lost in. The time investment alone makes them unique among other video game genres, but the best ones make hundreds of hours seem like nothing at all.
The Best MMOs: Free and Paid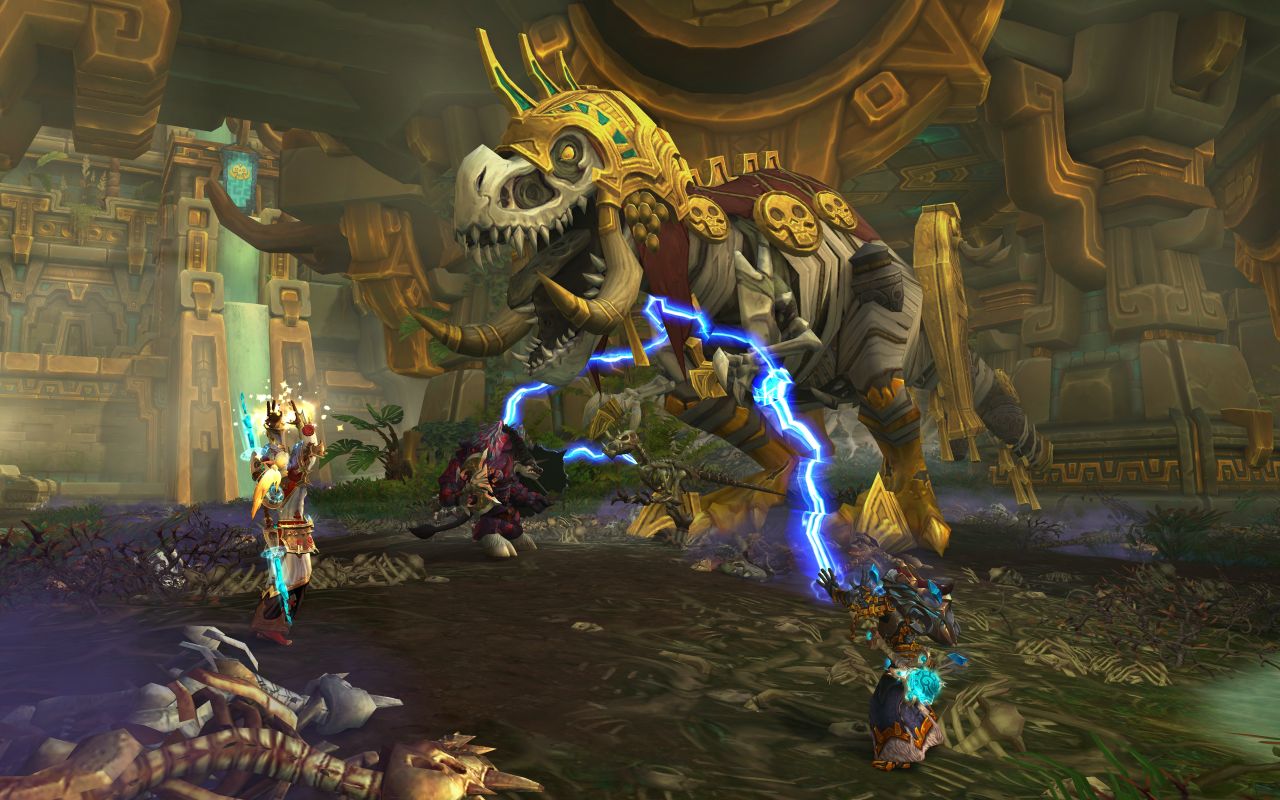 Platform: PC
Let's get World of Warcraft out of the way nice and early, since you've more than likely heard of it already – it's only a near 15-year-old behemoth that changed the MMO landscape forever.
The venerable giant remains immensely popular and continues to receive massive expansion packs like 2018's Battle for Azeroth, which not only raised the game's level cap to 120, but added new races, dungeons, zones, and raids.
For fans of single-player questing, there's more than a decade of story to dig through; so much that WoW spawned its own wildly successful card game based on its lore – Hearthstone: Heroes of Warcraft. While on the multiplayer front, WoW's still-thriving community based around high-level, end-game challenges is nearly unmatched in its size and dedication.
All of World of Warcraft's legacy content is now included in the price of a subscription – $14.99 a month or your regional equivalent – plus you can try the game for free up to level 20.
Platform: PC
First released in 2012, Guild Wars 2 is another long-serving favourite which has kept itself relevant by offering a strong mix of quality PvE questing and deep PvP with a much lower barrier to entry than other MMOs.
Guild Wars 2's "Personal Story" PvE has branching paths based on player choice, which was quite rare to see when it came out, making it a worthwhile pursuit to put some time into – unlike a few other MMOs.
But the game's diverse set of PvP modes are really where it's at. The flexibility of its class system makes for some decent variation in the meta, while the gameplay itself is more based around mechanical skill and positioning than how many macros you have.
The base game has been free-to-play for the past few years, and there's no subscription fee to pay – although GW2's two expansions do require an additional purchase.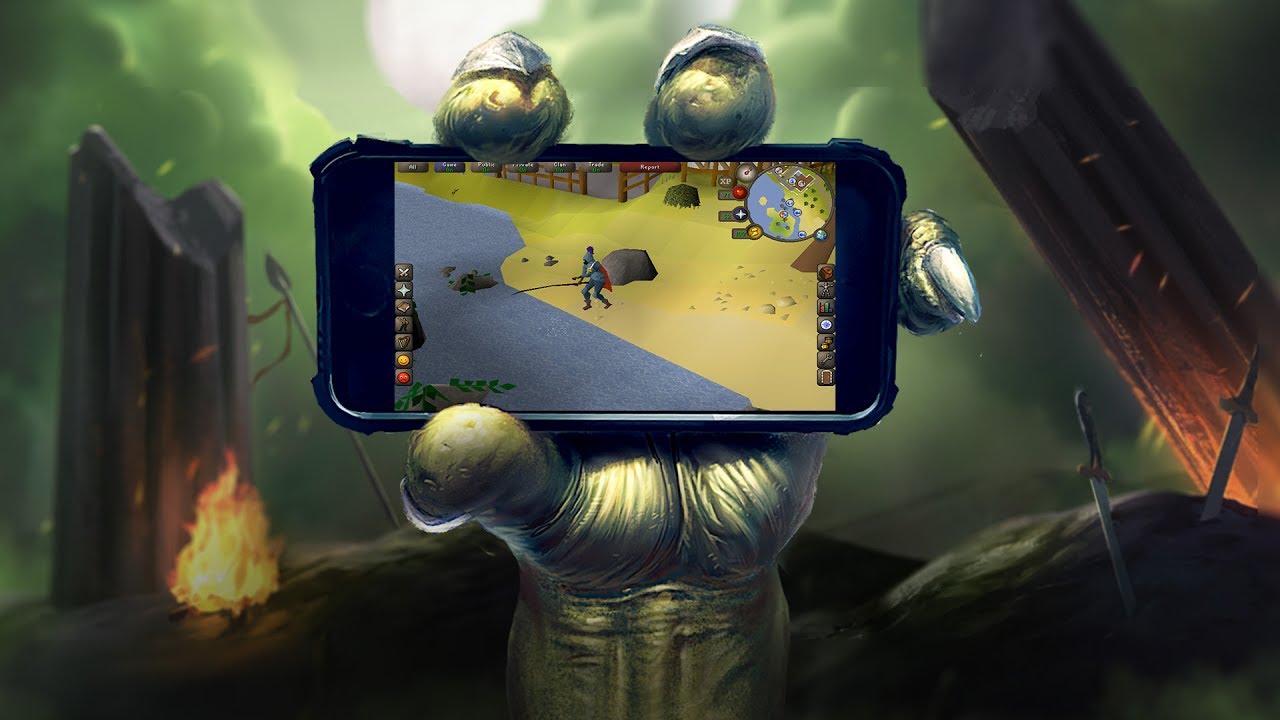 Old School Runescape Mobile
Platform: Mobile
For variety and nostalgia's sake, we've opted to not only to recommend the "Old School" version of Runescape – which freezes time in the halcyon days of 2007 – but the recently released mobile version to boot.
It might be basic in a lot of ways but Runescape has the MMO bases covered, with 23 skills to master, tonnes of weapons, armor, and items to collect, and more quests than you can shake a rune scimitar at.
The portability of the mobile version alleviates some of the monotony of grinding, and its implementation is near flawless – the UI fits perfectly, and, since it was never a looker in the first place, the endearingly retro visuals are on point too.
Platform: PC
MMOs often boast about how "living and breathing" their simulated worlds are, but EVE: Online comes the closest of any to creating a virtual society.
Almost entirely run by groups of organised players called Corporations, the history of EVE: Online is written organically through their interactions, with power struggles between factions often resulting in all-out wars with battles drawing in thousands of ships.
In terms of gameplay, EVE is a deep and complicated space sim where you build a character, pilot your space ship, and trade in labour and resources to upgrade your equipment.
The roleplaying potential of EVE: Online is unparalleled, and while it might have one of the steepest learning curves of any MMO, it is quite possibly one of the most rewarding to play.
Platform: PC, PS4, Xbox One
We recently spoke of our fondness for Elder Scrolls Online after the abject failure that was Fallout 76. If you're after a more casual MMO in a familiar universe, but that still offers potentially years worth of play, then look no further.
Fans of the Skyrim and other Bethesda RPGs will be instantly at home, while there's enough MMO flavour here – in the form of cooperative raids and the like – to give the game the social and open-ended feel of a proper online game.
Like the more recent Elder Scrolls games, you can play in both first and third person, undertaking myriad quests throughout the massive open areas of Tamriel. One of the best parts of ESO for series fans is getting to visit lands hitherto unexplored in the main games like the Khajiit homeland of Elsweyr.
There's no subscription fee to pay, although you do need to separately purchase the base game and subsequent expansions.
Platform: PC, PS4
One of the great stories of video game redemption, Final Fantasy 14 launched in a sorry state, with subpar systems and soul-sucking gameplay. Rather than run off into the sunset though, Square Enix instead completely redeveloped the game from the ground up, returning with Final Fantasy 14: A Realm Reborn – a reworked and reinvigorated Final Fantasy MMO.
A Realm Reborn combines the grand visuals that you'd expect from a Final Fantasy game, with strong main story and side quests and a wide variety of open-ended activities – ranging from MMO staples like PvP, crafting, and raids, to raising your own Chocobos.
What's more, its central job system isn't as limited as most MMO's classes, meaning you can switch freely between jobs and dabble in different skills without having to create a new character.
Final Fantasy 14 is supported by a subscription fee – which is $12.99 a month – as well as premium priced expansions. The next of which – Shadowbringers – will release in 2019.
Platform: PC, PS4, Xbox One
Developed by the same South Korean publishing company as PlayerUnknown's Battlegrounds, TERA is a free-to-play, action-orientated fantasy MMO that's available on consoles as well as PC.
While it's pretty standard fare, its low barrier to entry, engaging gameplay, and slick level of polish make it a worthwhile addition to the best MMO conversation.
Everything you could want is here: loot and gear, quests, PvP, and a wide variety of PvE raids and challenges.
Tera's Dungeons are generally accepted as some of the best activities in the game, where characters band together to take on tough encounters from around level 20 onwards.
Platform: PC, PS4
Planetside 2 is interesting in that it's a true FPS, but will all of the persistent world and social features of an MMO – plus you can you it on PS4 too.
It has all of the intense moment-to-moment competitive shooting that you'd expect from an online shooter, but set in the middle of a far-reaching sci-fi war that progresses in real time. You first pick a faction, before organising into smaller outfits to fight for control of territory across the whole planet.
From a gameplay standpoint, there's a solid mix of tactical and varied boots-on-the-ground action, as well as land-based and aerial vehicular combat.
Planetside 2 is free-to-play, with an in-game real money shop that sells cosmetic items as well as a premium subscription which boosts your XP and resource gain.
Platform: PC, Xbox One (expected 2019)
Another Korean MMO, Black Desert Online was so proud of its character creator that they offered it as a game in itself for a while. And it's not just the characters in BDO that're gorgeous, its lush open world is beautiful, and its combat is a kinetic spectacle to behold.
Black Desert Online is generally considered a PvP MMO because of its comparative lack of challenging endgame PvE activities, but, to its credit, does boast a wide variety of classes, and the aforementioned flashy combat system is one of the best in the genre.
As a break from fighting, Black Desert Online's focus on "life skills" like crafting and fishing also provide a welcome change of pace – albeit a grindy one.
There's no mandatory subscription fee for BDO, but you do have to buy the base game – although it's discounted a lot of the time.
Platform: PC
Although the MMO fundamentals at the core of Lord of the Rings: Online aren't anything to write home to Hobbiton about, the game's stunning realisation of Middle Earth makes it a must for Tolkien nerds and fans of the films alike.
From its Epic Battles at Helms Deep and Pelargir to its raids in Isengard and Erebor, you can tell that Lord of the Rings: Online is crafted with a deep respect for its source material, rather than just wearing it as a licenced skin.
And while the loot and gear system has grown progressively more complicated over time, and the addition of loot boxes is still a sore spot in much of the community, there's a lot of good to find in what is now a near 12 year old game owing to the consistent flow of updates fed into the game by current custodians Standing Stone Games.
Star Wars: The Old Republic
Platform: PC
The Star Wars extended universe was ripe for MMO-ification and although it isn't the all-conquering WoW-killer that it was billed as before release, Star Wars: The Old Republic is a deep and varied game with all of the Star Was flavour you could ask for.
Each of the game's eight classes has their own story which feeds into the overall narrative, visiting memorable planets like Tatooine and Hoth, as well as meeting races from the classic Star Wars movies along the way.
The gameplay can feel a little flat compared to newer, more action-oriented MMOs, since you're mostly just right-clicking and selecting skills from your hotbar, but the Mass Effect-style conversation wheel opens up a lot more opportunity for role-play and exploring the light and dark side of your choices.
The Old Republic is free-to-play these days, but carries some restrictions to encourage you to pay for the $10 per month subscription, like free players can't use the in-game chat or sprint until they reach level 10.
Platform: PC, Xbox One, PS4
Another expansive MMO set in a familiar universe, Star Trek Online nails the feeling of the classic TV show with a strong central storyline and choice-rich customisation of both your star ship and created character.
If the original series leaves you cold then Star Trek Online isn't going to do much better, but this free-to-play adventure – which is also available on PS4 and Xbox one as well as PC – will give fans of philosophical sci fi enough for weeks-worth of captain's logs.
Dungeons & Dragons: Neverwinter
Platform: PC, PS4, Xbox One
Yet another big fantasy franchise with a now free-to-play MMO, Dungeons & Dragons have drawn on their ample history of lore and class-based role-playing to create Neverwinter – an action-orientated MMO with a focus on PvE.
The D&D stories are well-implemented and, thanks to the strong combat system and varied classes, the gameplay is engaging enough too.
As with many F2P MMOs, you're incentivised to spend real money to alleviate big grinds, but when the combat's this fun it's a sin that can be forgiven somewhat – if you're not in it for the long haul.
You can get Neverwinter on both PC and consoles, so it's a good one for console players to try for free, since you can get in and start having fun quickly.
Platform: PC
Maplestory 2 stands out in the densely-packed world of fantasy MMOs thanks to its cutesy art style and voxel world structure, where areas are made up of grids of cubes rather than smooth lines.
It's also one of the more casual MMOs on this list, since you can hit the level cap at quite quickly, even if you're taking in Maplestory 2's range of dungeons, Epic Quests, life skills, and minigames at a leisurely pace.
There's a wide variety of fun stuff on offer here, both for PvE and PvP focused players, including an upcoming 50 player battle royale mode, Mushking Royale, where characters compete to pick up spells and abilities from chests littered around a map to fight opponents.
Maplestory 2 is free-to-play, and is supported by a wide array of cosmetic microtransactions for both characters and player housing. There are gameplay affecting purchases too – you can even pay around $5 to level your skills AFK overnight.
Platform: PC
Relaunched in 2017, Secret World Legends is an interesting one, because even though it has all the staples you'd expect from MMO like raids and crafting, its focus on a slow-burn single-player adventure makes it feel more like a solo game with other people running around.
Secret World's setting takes heavy inspiration from HP Lovecraft and Stephen King, featuring plenty of evil creatures and pulsating tentacles. You pick one of three factions – Templars, Dragons, and the Illuminati – which, granted, sounds a little silly, but makes a refreshing departure from the standard fantasy and sci-fi fare.
Another free-to-play game, Secret World Legends does have a "Patron" subscription service, which grants bonus XP, reduces quest cooldowns and saves you a lot of running with teleports. It also asks you to pay for things like extra inventory space and cosmetics, while also offering paid weapon unlocks.
Platform: PC
Now three years old in the west, Blade and Soul is another contender for the action-MMO crown, with a slick, fast-paced combat system which takes inspiration from real-world martial arts to create combos of attacks.
While it has a reputation as one of the grindier and pay-to-win MMOs on the market, Blade and Soul does offer a wide range of PvE and PvP content to wade through – at least on the way to the endgame.
Publisher NCSoft have announced and shown a trailer for Blade and Soul 2, so this might not be one for the super long term, but if anime-style visuals and a ton of combat sound good to you, then you can do worse.