Counter-Strike: Global Offensive will be moved to Source 2, new operation coming this summer
Plenty of Counter-Strike: Global Offensive news came out of the recent Chinese launch event.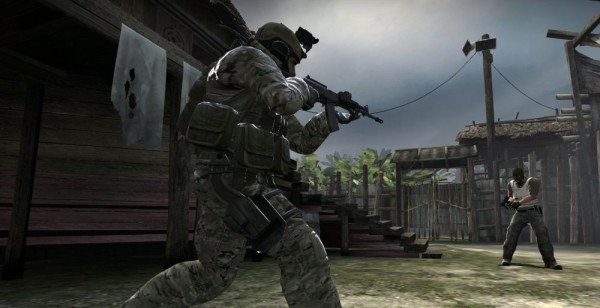 Counter-Strike: Global Offensive is officially launching in China. As part of a presentation hosted in the country this week, a number of key details about the game's future were shared.
As reported by PCGamesN, the launch event confirmed that Counter-Strike: Global Offensive will be moved to the Source 2 engine, just like Dota 2 has recently.
This move will also bring an overhaul to the game's UI. The tile-based UI Valve is currently using with Dota 2, called Panorama UI, will make its way to Global Offensive in the transition.
The game's next operation is also due for release this summer. It wasn't given a name, or really any details, but it's at least confirmation that more content is coming soon.
Valve's use of machine learning to combat cheaters was also touched upon during the presentation, which could mean it'll actually be tested in the live game at some point soon.
It's unclear, however, if these features will all be available when the game launches in China on April 18. If they do, the Western version should follow soon after.