Star Wars Battlefront PS4 vs Xbox One – how do they stack up?
Battlefront's frame rate has reportedly improved since its beta test.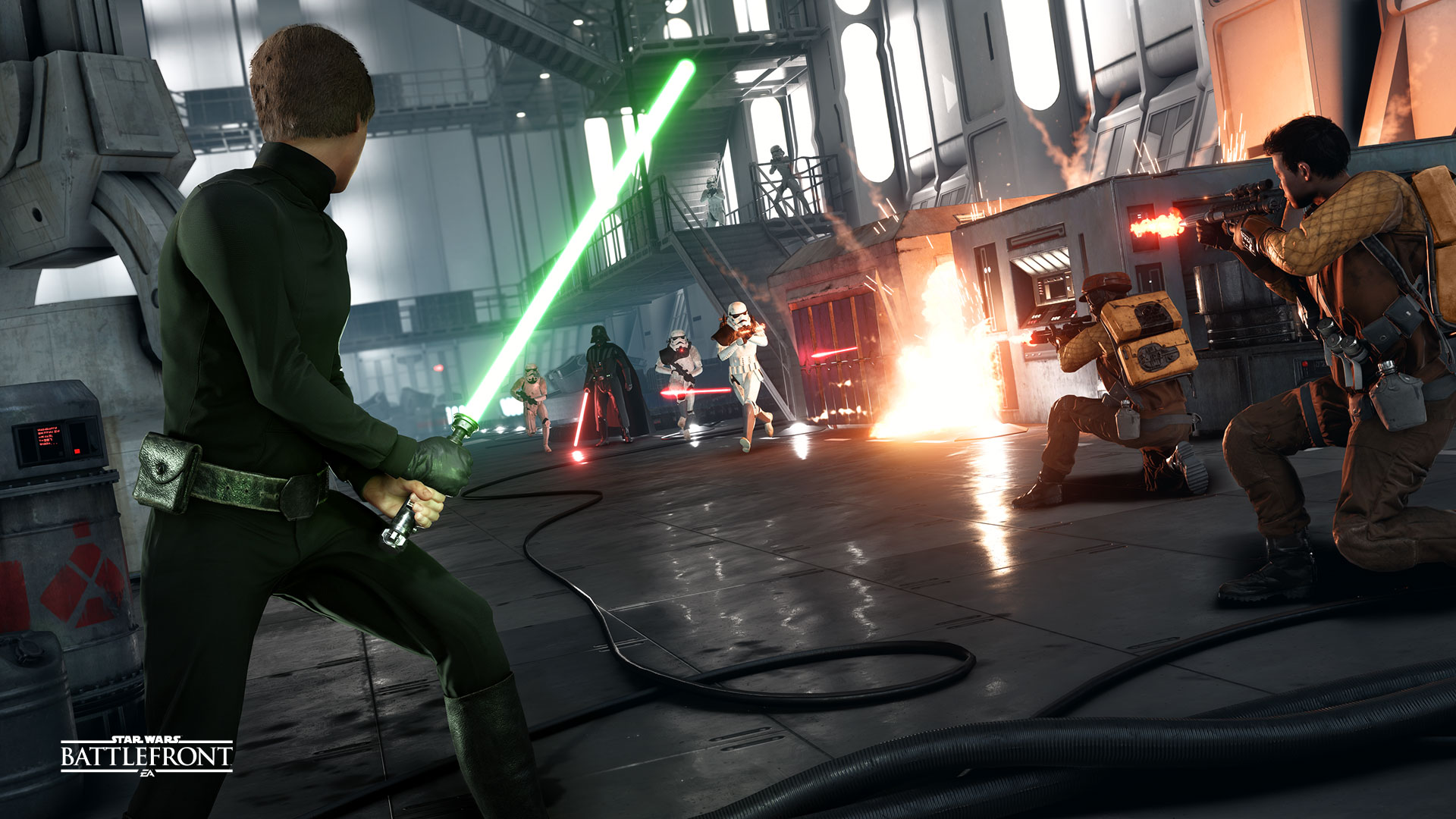 Star Wars Battlefront runs remarkable well on both PS4 and Xbox One, apparently, with significant improvements since the beta.
Eurogamer's Digital Foundry has run stress tests on both platforms and recorded impressive results.
As previously reported, the PS4 version maintains a very stable 60fps, but unfortunately the Xbox One build isn't quite as strong; the site noted a few "dips into the mid-50s".
"However, there's still a positive to take from this – looking back at our footage from the beta, the minimum recorded frame-rate was in the 40s – something that we never ran into in the final game, no matter how much we tried to stress it," Digital Foundry said.
It's also very important to note that the PS4 footage was captured with a complement of 30 players at a controlled review event, while the Xbox One footage was captured with 40 players on a live server thanks to the EA Access soft launch.
Digital Foundry will have a full report sometime after tomorrow's full launch with a more equitable comparison of the two platforms. In the meantime, you can check out video analyses for both platforms below.