SOE announces date for Star Wars: Clone Wars Adventures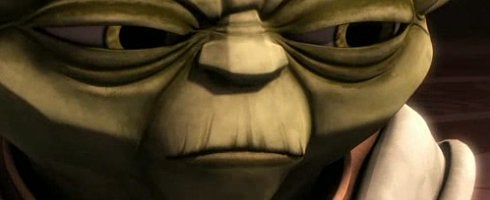 SOE has announced it will launch its free-to-play Star Wars: The Clone Wars on September 15 to coincide with the Season Three premiere of The Clone Wars on Cartoon Network.
Announced just before E3, Clone Wars Adventures will include minigames, daily activities, events, rewards, social environments and competition. It also lets players "duel iconic adversaries" with their own custom lightsaber, or "speed through the galaxy" in a custom starfighter all the while defeating enemies and taking down starships.
The game is free-to-play to game, but players can also purchase a monthly Membership subscription for $5.99 and also use SOE's Station Cash to purchase items from the in-game store.
Players can also purchase a Clone Wars Adventures Galactic Passport later this fall which includes a 90 day membership, 500 Station Cash, the ability to unlock the Togruta playable character, a Yoda monitor topper, and other goodies.
Get more information on the game via the official website.