ModNation Racers gets bundled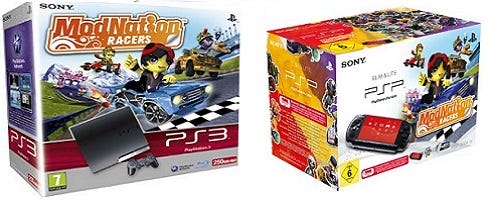 According to two listings on Amazon Germany, both PSP and PS3 Slim are to get ModNation Racers bundles.
Although Sony Europe has yet to confirm this, it's looking pretty likely from the listed pictures.
The bundle deal would see you picking up the PSP version, which includes the handheld and a copy of the game, for just over €150, while the PS3 version will set you back €315 for a copy of the game and a 250GB PS3 slim.
ModNation Racers is set for release on both PSP and PS3 on the 21st May.
Via TSA