Kunai, Dwarfheim and more of our favourite indie gems this week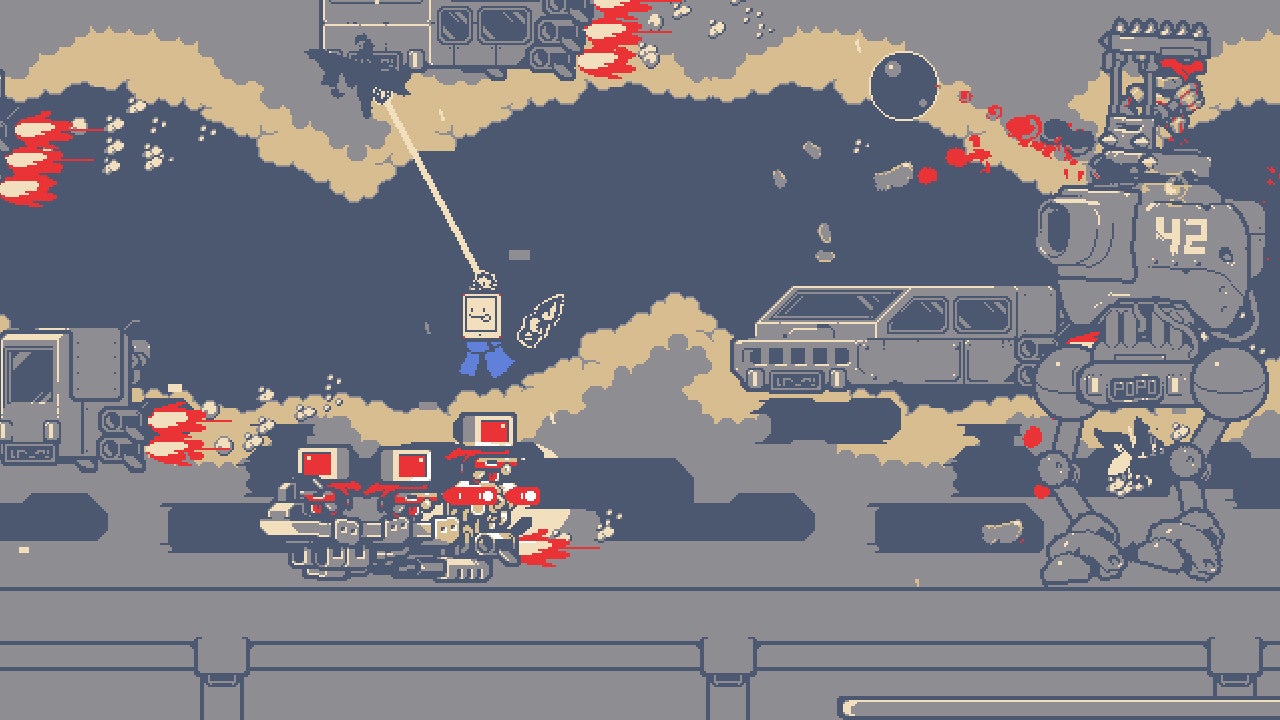 The pandemic continues to escalate matters in the real world, and our responsibility to bring you interesting games to entertain you in these dark times grows ever greater.
We're back with another edition of our weekly indie gems feature where we highlight some upcoming games we're excited about, and point out a few you can actually play while you're stuck at home (this weekend).
Read on below for this week's round-up.
Hot indie games week of April 6
Dwarfheim
Dwarfheim is real-time strategy with a neat twist. This is a four-player co-op game that allows players to split responsibilities amongst them while building and managing a Dwarven city. It offers four classes, which fill the roles you'd want to assign to the different players, such as miner, builder, warrior - all with unique abilities.
Dwarfheim can be played solo, in sandbox and survival modes, but the real focus is on co-op play with three other friends. If you're confident in your team's efficiency, you can also take the whole thing online and go against other players.
It's rare to see an RTS that prioritises the co-op experience, especially considering these aren't exclusively combat roles like what you might find in traditional 4v4 RTS games. When Dwarfheim launches, it will offer a friend pass that lets owners invite friends to join their game without having to own it themselves.
"We wanted to create a fucking REAL co-operational multiplayer RTS. An RTS that you can play with your friends, and that is Dwarfheim," said Hans-Andreas Kleven, CEO of developer Pineleaf.
Dwarfheim is coming to Steam sometime this fall.
Company of Crime
Company of Crime is an empire building, tactical strategy hybrid that takes place in 1960s London. Instead of only allowing you to establish your own crime empire, the game also gives you the choice to take command of a Scotland Yard task force whose job is to crack down on corruption and rid the city of organised crime.
The major decisions as far as recruitment and resource management take place on the big map, and the action switches to turn-based combat when you want to get things done. Developer Resistance Games specifically wanted the focus to be on melee combat, since gun laws are stricter in the UK.
Playing as the police also introduces its own mechanics, as you'll be responding to calls and public reports, but you're also able to investigate and follow the evidence trail independently. This may not always be easy to do, however, as businesses will try to hide any criminal activity under the guise of legitimate establishments.
Company of Crime is coming to Steam this summer, and you can wishlist it today.
Games you can play this weekend
Kunai
Kunai is the 2D action platformer starring a ninja tablet. The game came out in February, but the developer decided to release a demo this week.
Kunai mainly relies on smooth and satisfying movement and combat mechanics to make a case for itself. You're equipped with a grappling hook that lets you zoom around the environment, and approach enemies from different angles.
The action mostly involves quickly zapping into the action, landing a flurry of attacks, and grappling onto surfaces to re-align and repeat. Its structure is more metroidvania, though, where exploring will put your movement skills to the test.
The demo is available now on Steam, and coming soon to Switch. It's also on sale for 30% off, dropping the price to $11.89.
Retro Bowl
Retro Bowl did not technically drop any big news this week, but Alex has been playing a lot of it over the past few weeks and wanted to tell you about it.
No matter how much money EA throws at making hyper-accurate sports simulations, Madden is unlikely to ever be as good as the classic Midway sports game NFL Blitz. That's just a fact.
The spirit of Blitz occasionally surfaces in other games - and recently it's appeared once again on mobile in the excellent Retro Bowl. The concept is pretty simple. It's a mobile-based American Football game with NES-style visuals, simple controls and a fast pace. You drag, swipe and tap to perform various moves on the field, and to maintain that brisk pace, the game is all about the offence: defensive play is all automated by the AI.
Between matches, you hop out into a management view, hiring and firing players, tackling player, fan, coach and chairman issues in an attempt to keep everybody with a stake in your team happy. Retro Bowl isn't the most complicated game in the world, but that's honestly the beauty of it.
It's a mobile game I haven't been able to put down since I discovered it a few weeks ago, and with it being initially free-to-play and less than a cup of coffee to fully unlock, there's no excuse not to try it. It's my favourite sports game in years. Check it out on the App Store, and Google Play.