DwarfHeim goes into Early Access in October, new demo coming today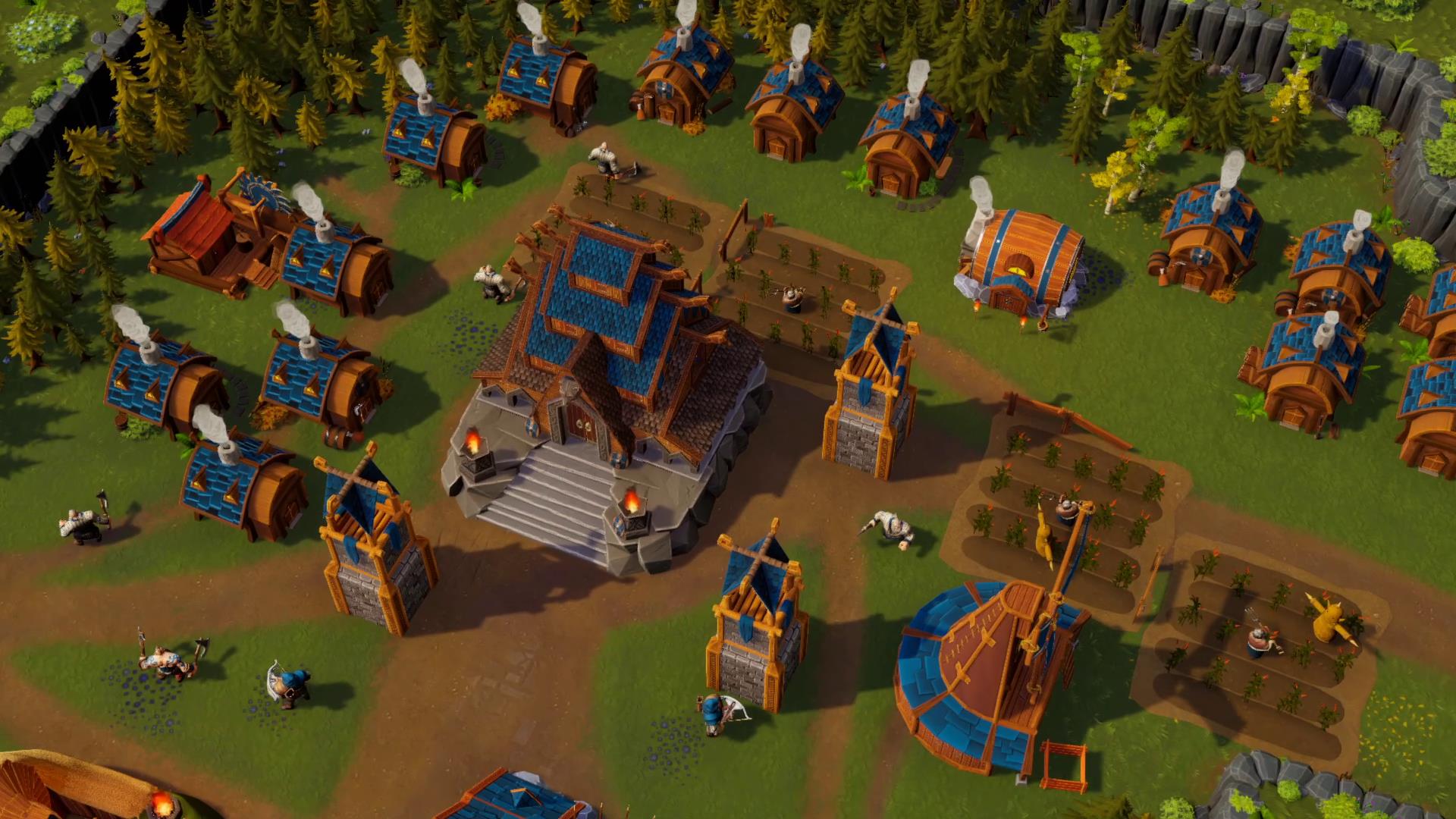 Co-op RTS game, DwarfHeim, will go into Early Access on October 22, and there's a new demo available to try.
DwarfHeim is an upcoming asymmetric co-op, real-time strategy game that was detailed more during the PC Gaming Show back in June and it will go into Early Access next month.
During Early Access you will be able to try out the following:
Conquest — The main co-op multiplayer mode of DwarfHeim. Choose a class, join up with 2 other players, and work together to tear through the enemy team's defenses to destroy their Town Hall.
Skirmish — Recently announced and teased in the latest trailer, Skirmish is available in Single-Player and Online Co-op. Put your strategies to the test in this challenging mode and pit your Dwarves against an AI-controlled rival clan in a series of maps each more challenging than the last.
Survival — A grueling and fast-paced challenge mode. All classes, buildings, units, and abilities are immediately unlocked. Challenge yourself and try to outlive the onslaught of troll waves that come your way in the Survival Mode. Survival mode will be available in Single-Player and Online Co-op.
Sandbox — A more relaxed game mode for the player who likes to take their time. All units and buildings are immediately unlocked. Build your own experience, and create your perfect settlement in this creative game mode. Sandbox is also available in both Single-Player and Online Co-op.
There's plenty more that will release throughout Early Access.
In the game, players and classes share the common goal of growing their Dwarven Clan. They also pool and share their resources: Warriors, Builders, and Miners must work together, a Builder may need stone for walls, but the Miner needs wood to refine the stone and build underground structures. Communication is key and sacrifice may be required.
Key Features
The Next Generation of Co-op RTS – DwarfHeim innovates the RTS genre with asymmetric co-op, a thrilling team game-play that will appeal to fans of multiplayer games everywhere.
Single and Multi-Player - DwarfHeim boasts multiple game types for the player who likes to play with friends, or by themselves.
Choose Your Class – Builder, Miner, or Warrior. Devise your strategies and choose which units, buildings, and technology best meets the needs of you and your team.
Co-op is Key – Team up with 2 other players in Conquest, a competitive multiplayer game mode. Tear through the enemy team's defenses and destroy their Town Hall.
Friend-Pass - Invite your friends to play DwarfHeim's multiplayer mode together - totally free. A great way to share with those friends who like to try before they buy.
DwarfHeim is in development at Pineleaf Studio, and is currently in beta and was one of our favorite indie gems back in April.
The demo will be available through the virtual PAX x EGX booth later today and it will feature PvE Survival mode (thanks, RPS).