Just Cause 3 reignites The Dress debate with this Easter egg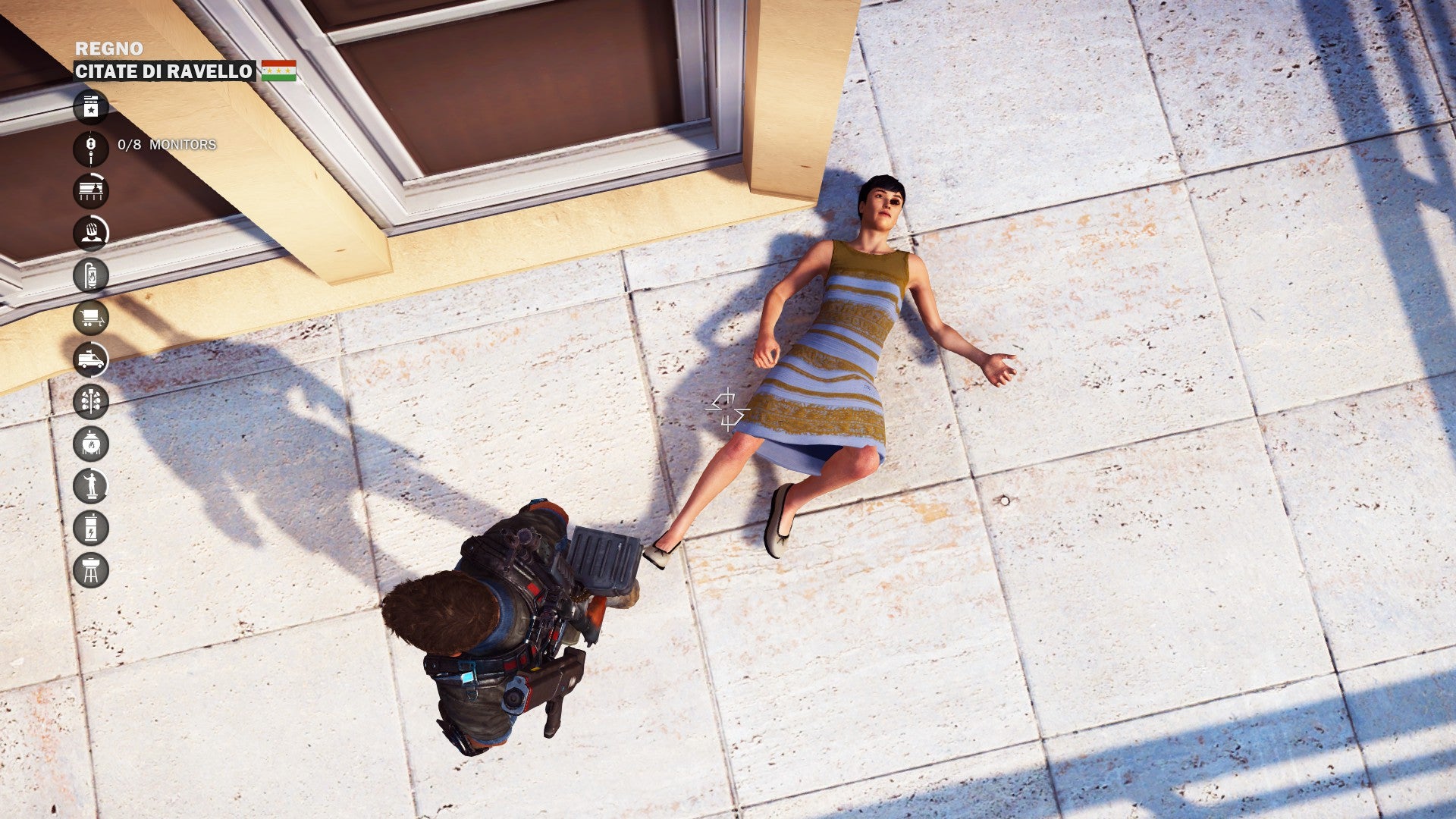 Just Cause 3 has re-opened the debate of the colour of The Dress.
Just when you thought the debate over the colour of The Dress was over, along comes Just Cause 3 to ask the question again.
Steam community members Ricochet227 and AliceTheGorgon discovered this Easter egg on a rooftop of an apartment building in Citate Di Rivello. First, Ricochet227 posted these shots of two women wearing The Dress in different colours, which confused some, thinking they were two pictures of the same woman.
AliceTheGorgon then took a screenshot showing both ladies in the frame, to quell all suspicions.