Hyrule Warriors Definitive Edition review: the best ever warriors game gets a little better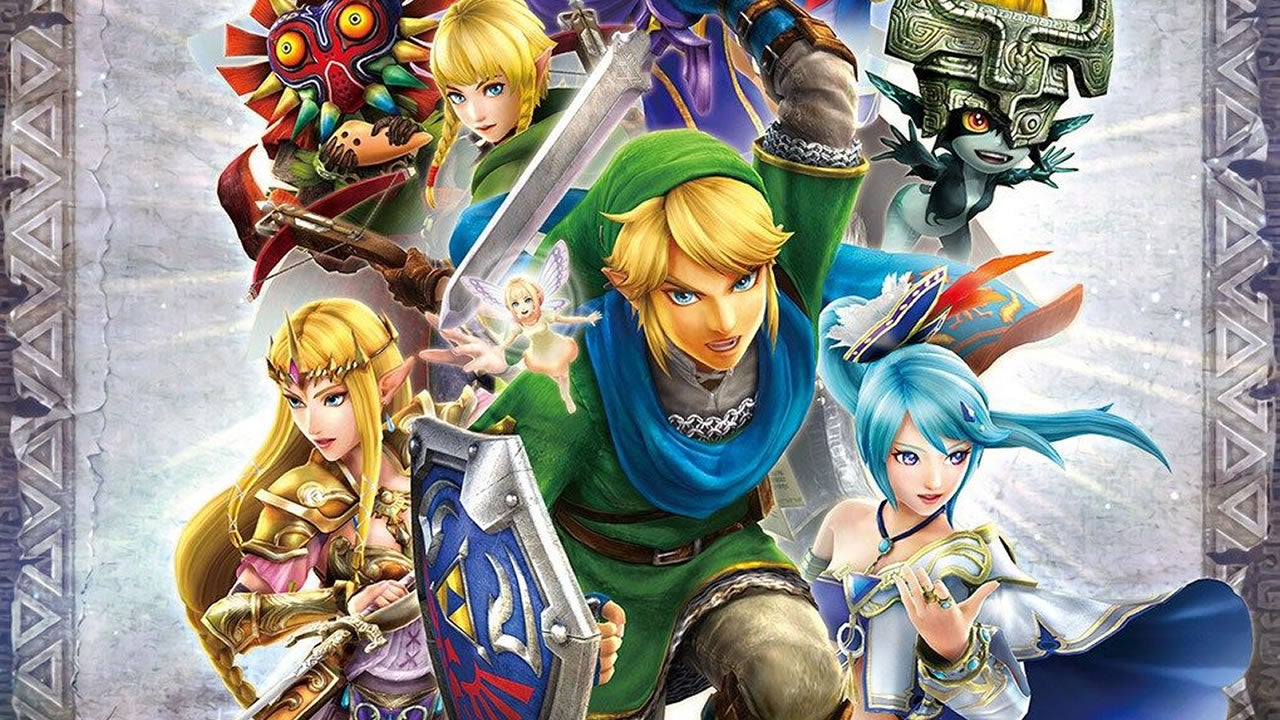 If there's one thing that The Legend of Zelda: Breath of the Wild proved, it's that the Zelda series can support ideas and design far beyond that which the series initially became famous for. Even in light of that Hyrule Warriors still seems no less a crazy idea than it did in 2014, however.
Zelda games are typically action-packed but also fairly contemplative. Sure, Link might be saving the world, but he does so with a little lateral thinking, with swordplay usually second to puzzles. Hyrule Warriors is the opposite, transposing the setting, trappings and characters of the Zelda series into the over-the-top, crowd-stomping hack-and-slash action popularized by the Dynasty Warriors series. Surprisingly, it's brilliant.
That's the joy of Hyrule Warriors: On paper it all feels a little like it shouldn't work at all, but in practice it becomes something really rather special.
"It's the best version of this game, and this game is also the best in the Warriors series."
The typical Warriors (or Musou, depending on your terminology preference) action of light, heavy and special attacks used to take down scores of enemies is of course present. So too are the keeps and reinforcement points dotted around the map that you're tasked with capturing. Zelda tropes are then sprinkled atop this familiar setup with glee - familiar bosses show up, and iconic items are used in combat or to traverse the battlefield, adding a sense of variety not really present in other warriors games.
You ultimately still need to know exactly what you're letting yourself in for before you jump in. This is still a Warriors game, and it comes with all the padding, fluff and repetition you'd expect from the series. Its story mode is made more interesting by hefty helpings of Zelda series fan service, but the battles will still follow the same well-trodden beats. The Adventure Mode offers a different context to the action, but the battles play out much the same regardless of your chosen mode. Developer Omega Force has honed making games of this style down to a fine art, however, and it all flows well.
Nintendo's influence is felt elsewhere, however. Characters feel more unique and differentiated here than in any other Warriors game, and it's by far the most stable, bug-free one I've seen aside from the also Nintendo-produced Fire Emblem Warriors. Hyrule still has the edge there, however, since while Fire Emblem's world feels more immediately fitting for this army-based action, it's how the conventions of Zelda are twisted to fit this format that makes the game so enjoyable.
The action is simple, but there's a divine sort of pleasure to that simplicity: upgrading characters, learning extended combos, then optimizing those out on the battlefield as you juggle the demands of mission objectives and chocolate teapot AI compatriots. The ingredients for frustration are there, but it never emerges. The design is such that I comfortably played this game for five hours straight on a flight - and the time flew by.
Portability is of course the primary benefit of Hyrule Warriors coming to the Nintendo Switch as Hyrule Warriors Definitive Edition, but there's some general improvements to the game too. It runs at 60 frames-per-second and 1080p resolution in docked mode, boasts decent performance in handheld mode and includes all of the DLC, patches and additions ever released, bringing together all the content from both the 3DS and Wii versions of the original game. Notably all of the quality of life improvements from the 3DS version are present, at last making them available at a frame rate that doesn't turn the stomach.
New content is thin on the ground here - it's all about the technical improvements - but there are also some Breath of the Wild themed costumes included for Link and Zelda. New content is hardly needed, however - there was a lot to this game originally, and with the DLC it's a significant package.
So there you have it. Hyrule Warriors Definitive Edition lives up to its name: it's the best version of this game, and this game is also the best in the Warriors series. Zelda fans should be aware of what they're getting into, as those who expect the nuance of regular Zelda will be sorely disappointed. If you want to hack, slash and experience an exciting, fan service assisted power trip, however, Hyrule Warriors will fit the bill nicely.