Here's some comparisons of what Control looks like with ray tracing on and off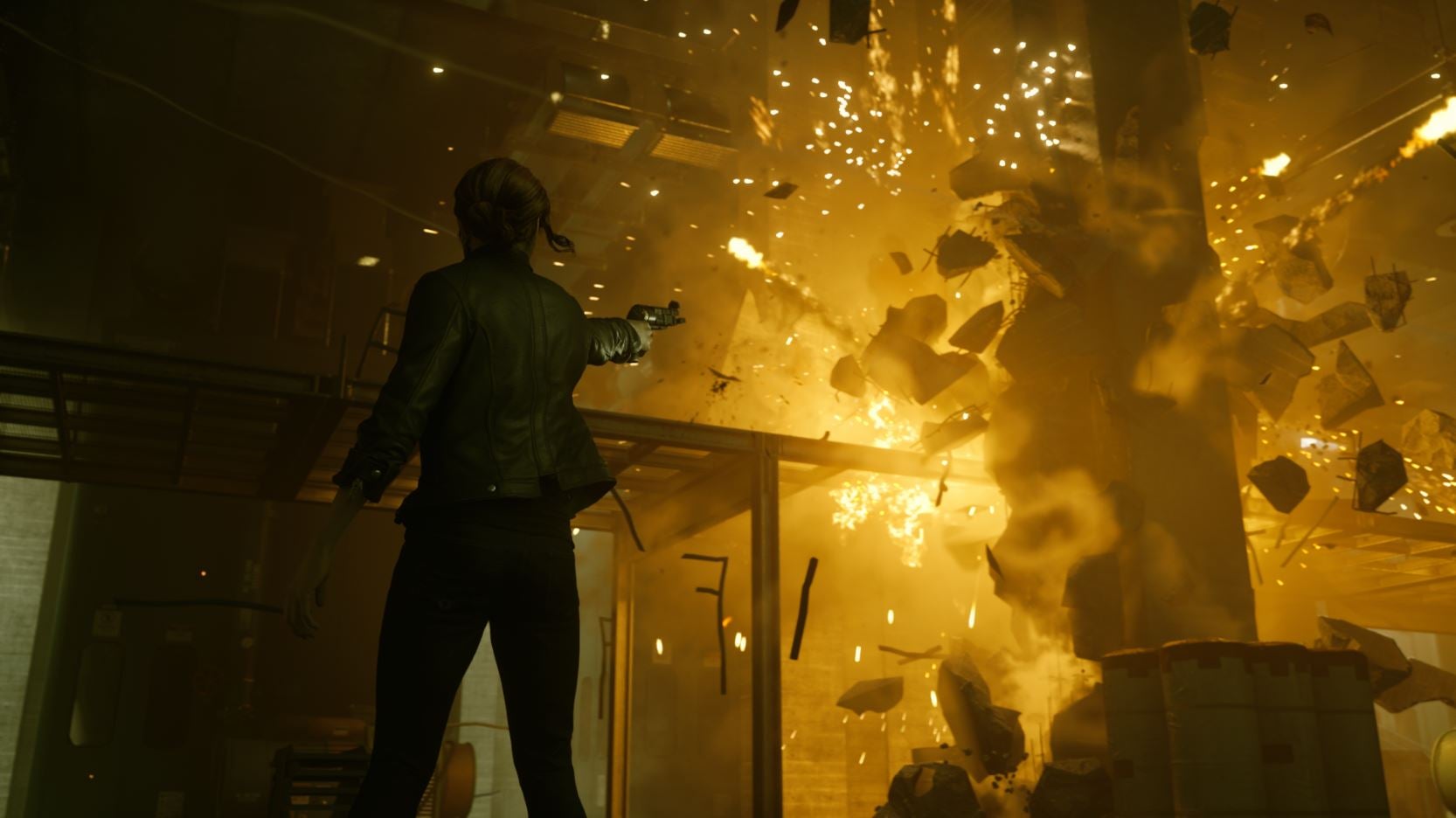 We've been rather excited about Control for a while now - and our inner tech nerds are especially curious to get to grips with the PC version, which is promised to be a particularly impressive ray tracing showcase.
When I think of Remedy Entertainment, one of my first thoughts is of their unique sense of style - something present way back in Max Payne but certainly refined in Alan Wake and Quantum Break. Both are games that have their flaws and shortcomings, but a sense of visual style certainly isn't one of them. Control looks as if it hopes to continue that evolution, mixing realistic environments and characters with some glossy, smooth-edged sci-fi like zones, as shown quite extensively in the first ray-tracing focused trailer for the game released last August. The sense of style makes it a perfect potential demo game for the lighting-focused ray tracing technology.
A couple of days ago we got a first chance to play a PC build of Control running on Nvidia's top-of-the-line GeForce RTX 2080 Ti graphics card. The build was neat as it had a single button to toggle ray tracing on and off - and that allowed us to flip back and forth between the two settings to take a look at how this hyped-up new technology impacts how the game looks.
Ray tracing is of course a big topic of conversation in video games right now; Nvidia has been betting on it in a big way in the PC graphics race, while both Sony and Microsoft have already confirmed that it'll be a major tentpole feature of both the PlayStation 5 and the next Xbox hardware. If you want to know more about how ray tracing works and what it is and does, check out our more detailed ray tracing primer article.
These first screenshots of Control with and without ray tracing are useful - they can help PC players decide if they need a GPU upgrade, while console players can get a better idea of what sort of improvements next-gen might yet bring.
In Control, ray tracing is used for a few things - it's used for illumination and reflections, resulting in generally more realistic lighting across the board. In some of the screenshots below (a few in a comparison slider, the others all found directly below in a gallery) you'll see shiny, polished floors that with ray tracing enabled show the reflections of the individual light sources from above. The same is true of puddles of water or blood. While the shadows in the game aren't specifically ray traced, the same technology is used to enhance and improve the standard shadows to make them more detailed and realistic-looking.
The effects are often quite subtle, but these generally quite small changes combine to make for an overall shift in visual quality that is noticeable in play. The real question with any game that's ray traced, of course, is how the intense process impacts performance - as many games don't play well with the feature without huge performance dips.
The recommended specs for Control on PC have recently been Confirmed - and for using real-time ray tracing an RTX 2080 is advised at the minimum. Here's the comparisons: