Win a Company of Heroes 3 custom game controller for PS5 (US Competition)
Just let us know why you want to play Company of Heroes 3 on console.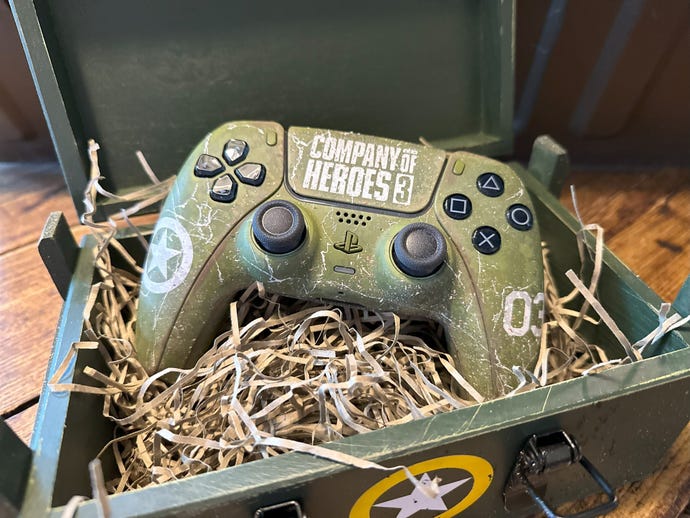 Company of Heroes 3 is out now on PlayStation 5 and Xbox Series X|S, so we've teamed up with the game's publisher, SEGA, to offer a lovely custom-made PS5 controller for two lucky winners.
Given that Company of Heroes is known as a leading RTS franchise on PC, now it's arrived on console we're looking for you, our readers, to let us know why you are excited about playing it on PS5 or Xbox Series X|S.
To enter the competition (please note that you must be a US resident to enter this competition – UK competition can be found here) just post in the comments section below telling us why you are excited. Simple. Entries close on June 9. We'll pick the two best answers and be in touch to arrange delivery of your swanky custom PS5 controller.
Company of Heroes 3 is out now for PlayStation 5, Xbox Series X/S, and PC – and it might just make a general out of you, if you're a quicker learner than our pair of idiots (and that isn't a big ask, really).
---
Full Terms and Conditions for the Company of Heroes PS5 controller competition are available here.