Garden Story is an Adorable Sim That Combines Zelda and Talking Grapes
It's a cozy game about building communities.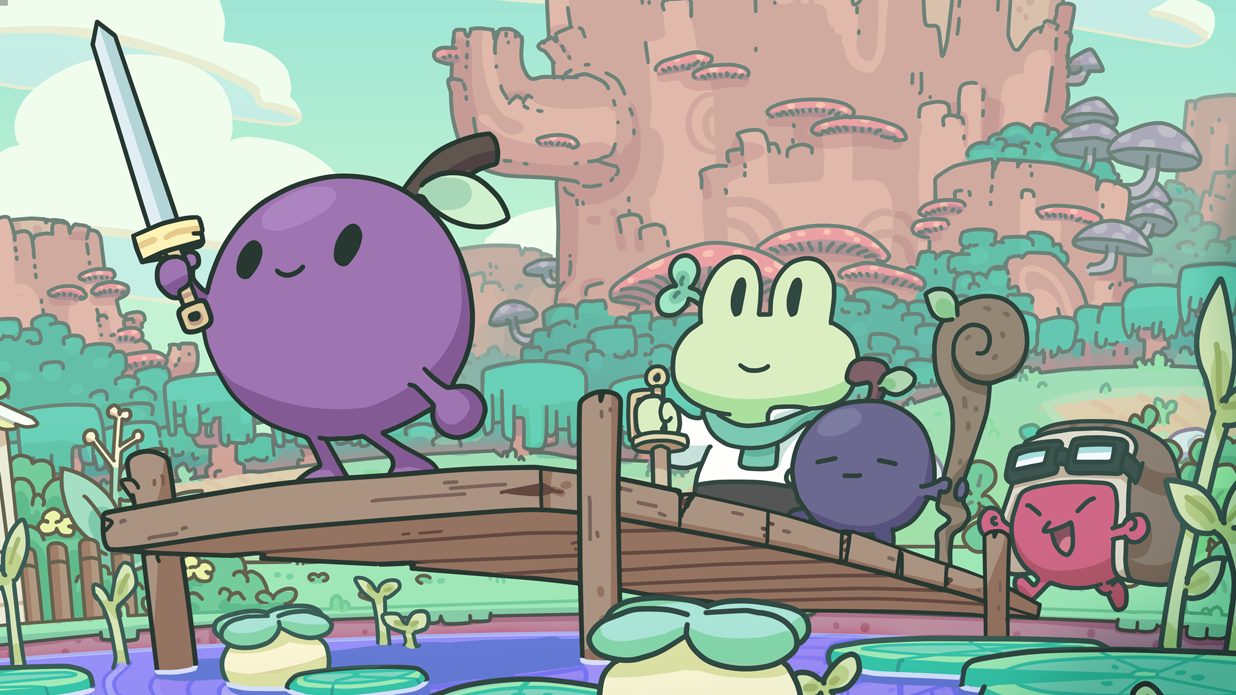 This article first appeared on USgamer, a partner publication of VG247. Some content, such as this article, has been migrated to VG247 for posterity after USgamer's closure - but it has not been edited or further vetted by the VG247 team.
Most heroic stories are about the one, rather than the many. When Link storms Hyrule Castle to stop Ganon, he usually only has his trusty sword, shield, and a bag full of tools and gadgets in tow. You're conquering an evil, but you're doing it as the Hero of Time, a singular entity of change.
Garden Story is a little different. While it certainly takes influence from the Game Boy Advance era of Link's adventures, the player-hero Concord, a grape with a sword, isn't alone in its fight. Throughout every area and town, you're building up a home for the displaced villagers of the island. You're not conquering, you're rebuilding. It's a satisfying feeling.
"I want them to feel good," says Garden Story's developer "Picogram" over email, when I ask them about how they want players to feel while they play the game. "Super good, like they've never played a game like this before. I want them to only play my game from now on. I want federal laws to be made so people stop playing my game so much."
I assume they're joking, but as Picogram goes on to say, Garden Story is a relaxing game that isn't constantly demanding of your immediate, devoted attention. "But really, I've organized the game to be a really chill time that you can take at your own pace," Picogram says. "I love working on stuff with the game just idling on another screen!"
Each new area you enter has been overrun with Rot, a corruption violet malevolence that has rendered the island's gardens desolate. As village guardian, Concord the grape swings a sword and beats down evil monsters. But this game isn't just about dungeons and fights; you can also cultivate garden plots, gather resources, repair things, and run favors for local townsfolk. Despite a fantasy setup, the focus is always on the people within the places you explore.
"I originally started with the world I wanted to populate," Picogram says. "I played with the fantasy tropes of crystals and magic, but on a much smaller scale. I wanted to keep the scope of the narrative really small and focus on tight-knit communities."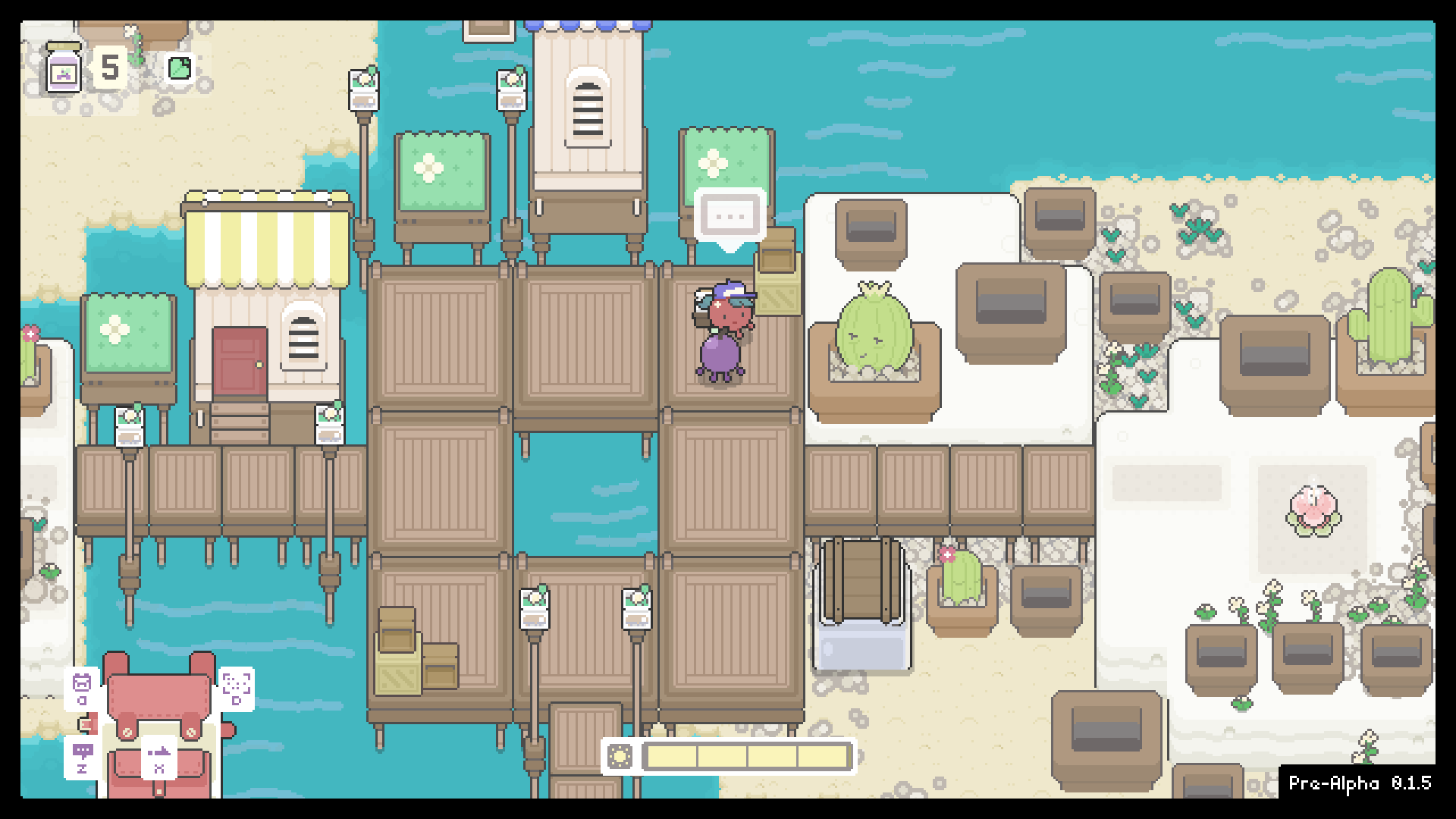 As Concord ventures further, more parts of the town become inhabitable, and friendships blossom into helpful partnerships. Helping your friends means they'll be able to help you on your journey.
Garden Story reminds me a little of an indie game that caught my eye last year, Spiritfarer, which focuses on building relationships as you guide people into the afterlife. In Garden Story, you're building a community that relies on each other to thrive. In both games, relationships and socializing are critical to forging ahead.
"Most fantasy heroes are sent out on grand adventures to parts unknown, but that definitely carries the thematic burden of conquest and separation," Picogram says. "If I really wanted a story about heroism to have relevancy, I knew that I'd have to subvert that. Concord may not know about the Grove as a whole, but the story is focused specifically on rediscovering the past and reuniting the different peoples of the Grove."
There will be four major regions in the game, and during my time at PAX South, I got to play through a small town, fighting through the sewers beneath it and recovering a crucial item for the continued growth of the town. I pushed blocks to solve puzzles, and even encountered some pretty nasty monsters. But I also fished for treasure and delivered items, knowing that whatever I do, it could be helpful to those around me. At some point in the final game, I'll be able to cultivate garden plots and see them flourish.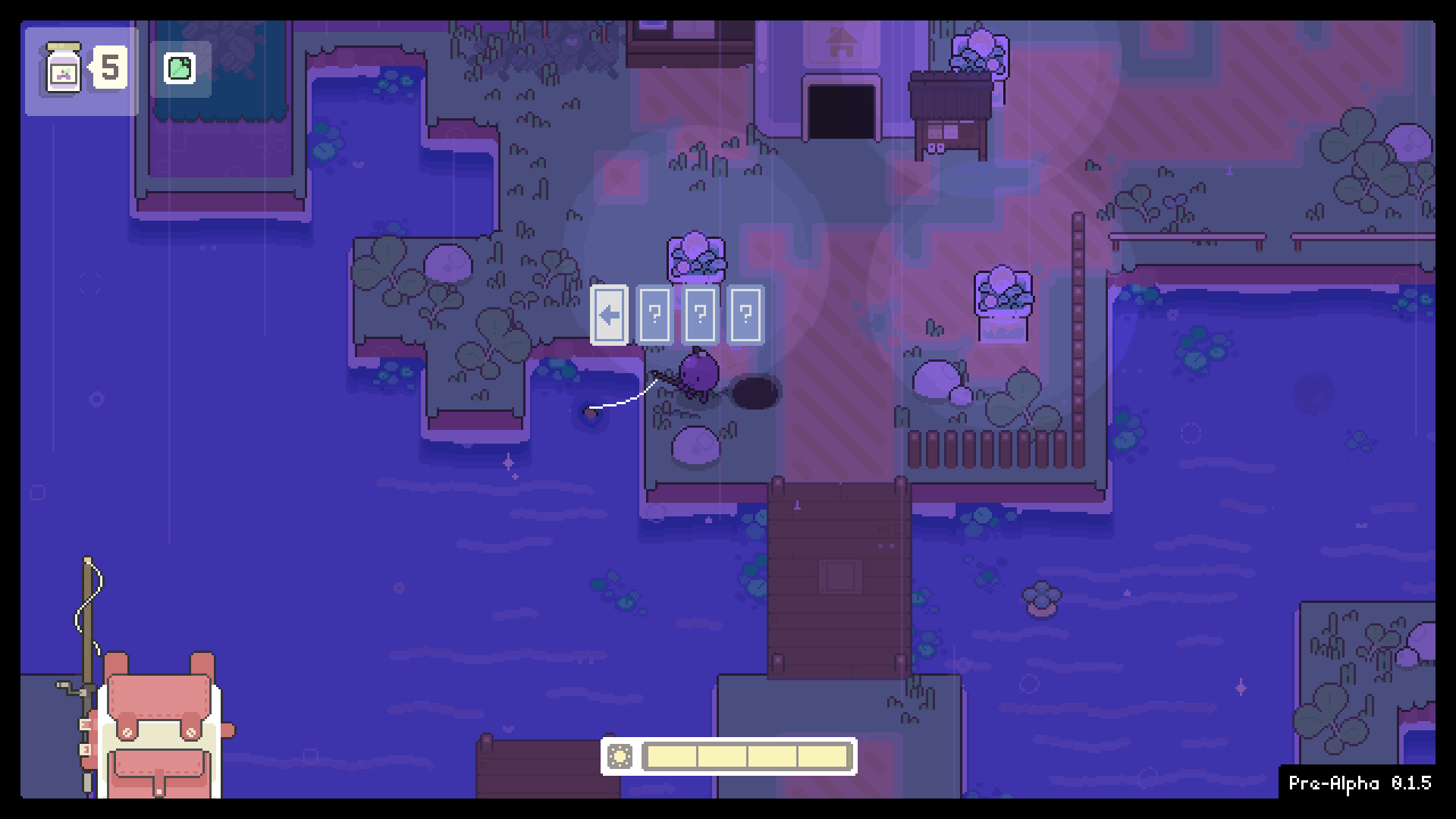 Garden Story is absolutely charming at first blush, with a chipper and cheery look that immediately endeared me to its cast of frogs, fruits, and other ambient garden life. But it's not just a cute Zelda clone; it's about giving a little more meaning to the world you're saving, and reminding you that you don't need to go it alone. Every house rebuilt, garden harvested, and slimy piece of Rot annihilated means I'm rebuilding a community, one that's there to return the favor in kind.
"While Rot may play the role of the enemy in Garden Story, the true conflict you're fighting is poor circumstance and separation," Picogram says. "People are stronger together, and at the end of the day rebuilding, gardening, and fighting are just things that go into the ultimate goal of helping each other."