Zombies in CoD: Black Ops? Maybe, maybe not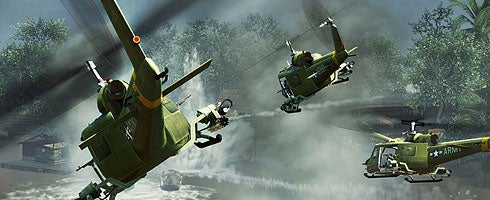 Those who played Call of Duty: World at War are very familiar with zombies thanks to Map Pack 3, but if you're holding out hope that the walking dead will make an appearance in Treyarch's next COD title, Black Ops, well - you'll just have to wait and see.
Speaking with Develop, studio head Mark Lamia wouldn't say whether or not zombies would be included in the new title, but he wouldn't deny it either.
"I cannot confirm or deny that we're putting them in," he said. "Do you want to see them in? Here's what I can say; we're really appreciative and we're happy because adding them in before was a really risky thing to do.
"The second thing I can say is that we do listen to the community.The third thing I can say is that we're really looking forward to creating a really fun co-op experience.
"But I have to leave it at that".
So, there's hope, then, for fans of brain-eaters.
Black Ops is out on November 9 for PC, PS3, Wii, and Xbox 360, and you can get more information on Black Ops through an interview we had with Mark Lamia in LA, as well as impressions.