Zelda: Breath of the Wild - great fairy fountain locations for armor upgrades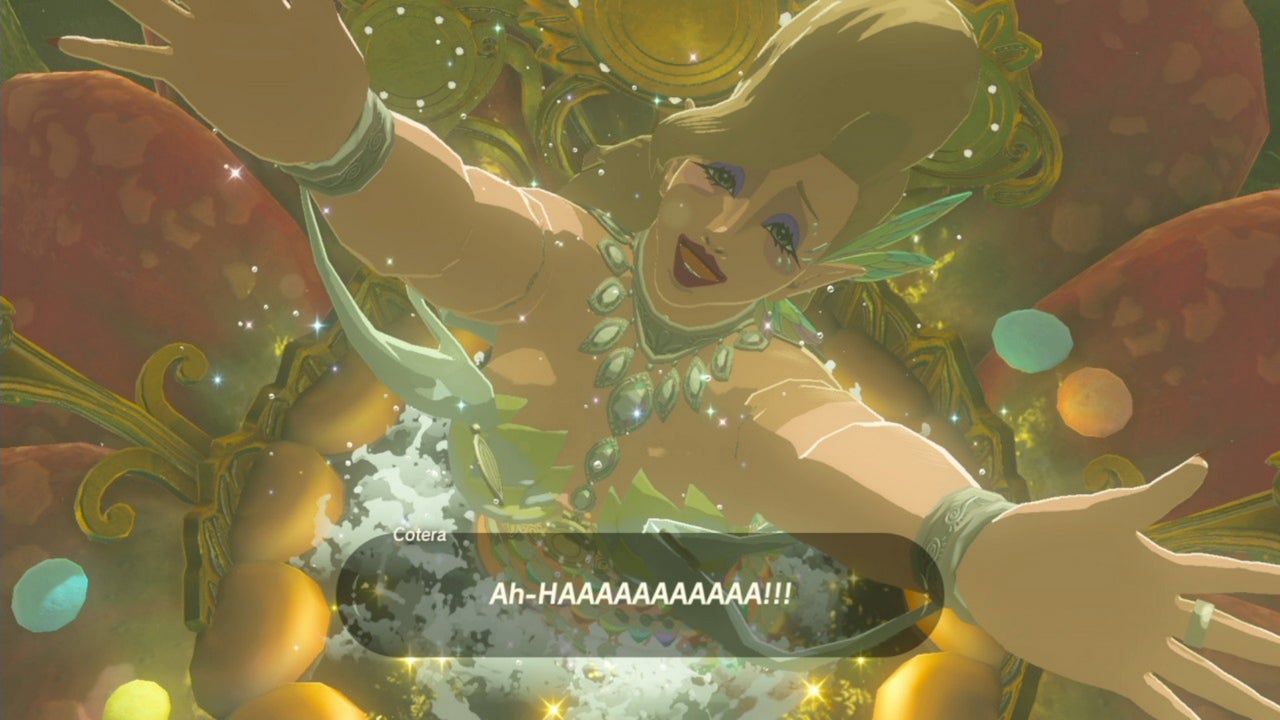 Find these Zelda series staples and get upgrades as a bonus.
While Breath of the Wild might be taking the Zelda formula and turning it upside down in some aspects, in others it remains traditional to Zelda - and one such feature are the great fairies and the great fairy fountains, staples of the series since the 1987 original. They have a different purpose here than they did in previous games, however.
The Legend of Zelda: Breath of the Wild: Where to find every great fairy fountain
Great fairy fountains are hidden throughout Breath of the Wild's world and it's perfectly possible to complete a play-through without ever encountering one. The game gives you a quest pointing you to the first, but it's optional, and the others simply have to be found naturally without any assistance from the game. If you do track the great fairy fountains down the fairies within offer a vital service: they upgrade your armor to make it more powerful, making use of some of the loot you pick up. Here's where to find them all, plus details on the weapon upgrade mechanic.
If you want even more Breath of the Wild help, we have a full guide hub with plenty of other detailed pages.
Upgrading your Armor with Great Fairies
Armor in Breath of the Wild doesn't break like weapons (thank god) and persists, and though there's quite a bit of armor it doesn't scale all that much - in fact, the best thing to do is to find armor you like the look and utility of and then upgrade it as you progress.
Upgrades are handled by a great fairy. Each one you awaken will add to their collective power, so once you've woken two up you'll be able to improve to a higher level, and likewise for three, and four. Upgrading is free, but each great fairy requires a cash tribute in order to open up their services to you. So not really that free at all, but it is a great use of Rupees.
The first will cost you 100 rupees, the second 500, the third 1000 and the fourth a whopping 10,000. Once you've unlocked all four you'll be able to upgrade your gear to the highest level. Each upgrade will use basic monster loot, though what varies depending on the gear in question.
Great Fairy Cotera's Location: the Great Fairy Fountain in Lanayru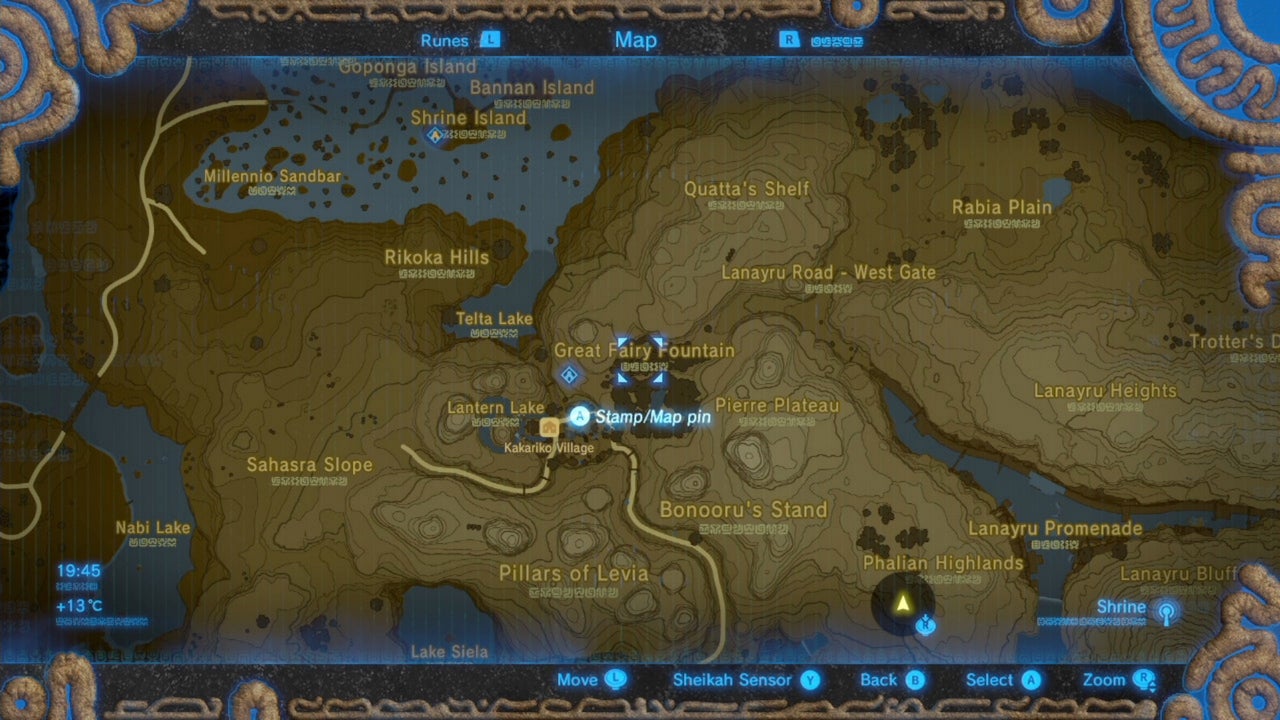 Great Fairy Cotera is very likely going to be the first one you come across, as she's found quite near to Kakariko Village, an early-game story destination in a more friendly area. If you chat to the villagers they'll even hint at her existence and her location.
From Kakariko climb to the Ta'loh Naeg Shrine above the village, or start at the shrine. To the right of the shrine there's a path down into some woods, and if you take the left-hand path at the fork into those woods you'll encounter what looks like an enormous flower.
Look a little more closely and you'll see fairies hanging around the flower... and if you climb the petal steps up to it you'll be able to interact and talk to the fairy. If you pay up 100 Rupees Cotera will reveal herself.
Great Fairy Mija's Location in Akkala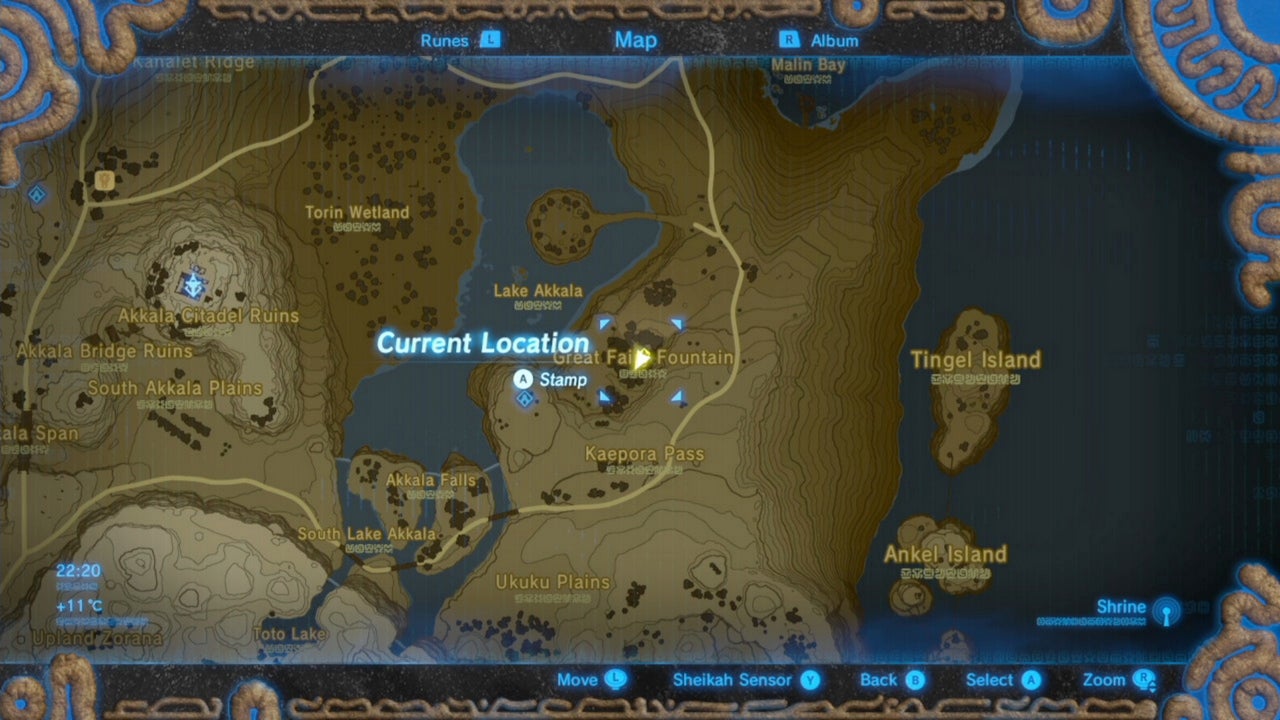 Mija is a sort of hidden-in-plain-sight great fairy. I say that because she's remarkably close to a shrine and I walked past her lair several times without ever noticing her. She's in the North-Eastern Akkala region of Hyrule, though she isn't that far north.
Look for the Akkala Citadel Ruins on the map, and to the right of it Lake Akkala with a circular island in the middle of it. Just below that is a small clearing of trees surrounded by a puddle - tis is actually the Great Fairy Fountain, and will be named as such on your map once you first visit there. It's also close to Dah Hesho Shrine, so if you've unlocked that shrine you can warp there and paraglide down to the fairy with ease.
As with Cotera, walk up to Mija's flower and interact with it. If you have the cash she asks for and choose to cough it up, she'll provide you with her services.
Great Fairy Kaysa's Location: the Great Fairy Fountain in Tabantha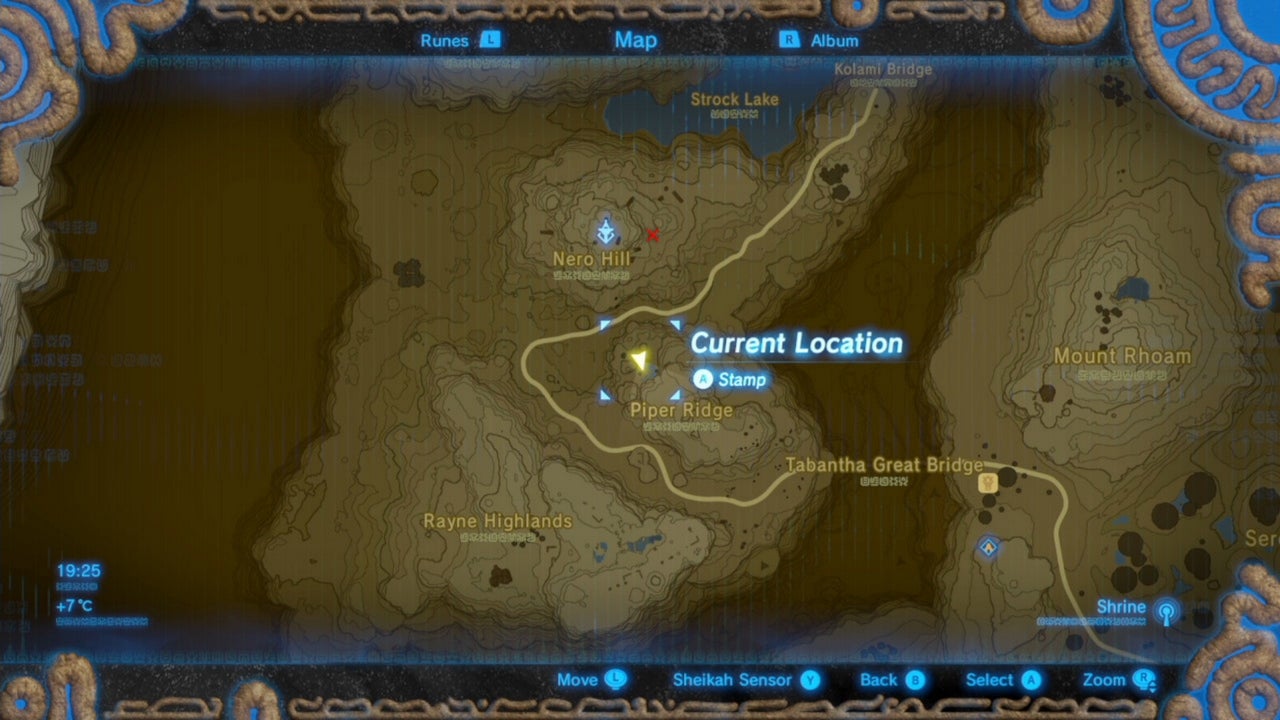 Great Fairy Kaysa is found in the Western areas of Hyrule, in the rocky and mountainous region of the Tabantha Frontier. She's towards the south of this area, near the Tabantha Great Bridge and Nero Hill.
Nero Hill is actually the easiest way to reach this fairy fountain, for it is home to the Tabantha Tower. If you've climbed this tower and unlocked it as a warp point all you need to do is stand atop the tower and cast your gaze to the south. There you'll see the telltale bright flower of a great fairy sticking out like a sore thumb - at least if you look in the day, it might be a touch harder at night.
You'll want to glide from high up, and from Tabantha Tower is the best place to do so. Glide down, pay your money, and unlock the skills of Kaysa to add to her sisters.
Great Fairy Tera's Location: the Great Fairy Fountain in the Gerudo Desert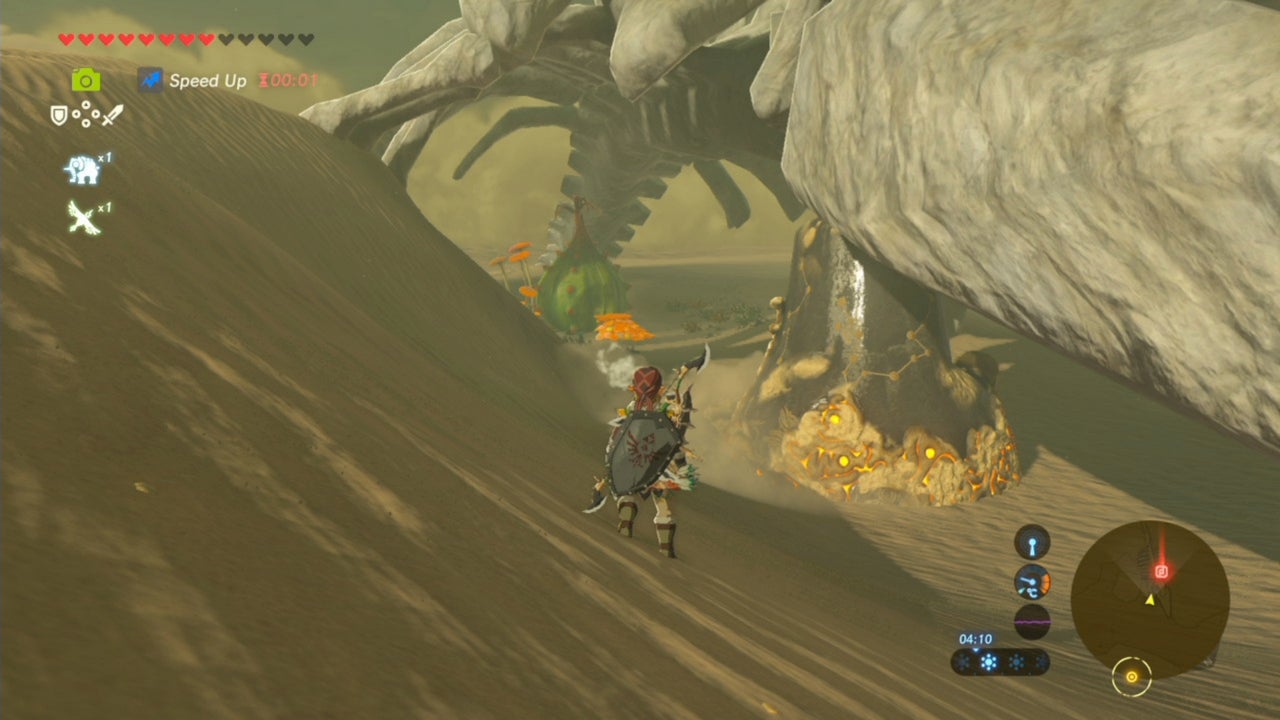 Tera is by far and away the hardest of the great fairies to reach, but that's because she's hiding away in one of the cruellest places in the game - the unforgiving Gerudo Desert, found in the far South-West of the map of Hyrule.
The Gerudo Desert is so hot that it can kill you, so bring appropriate clothes, food and elixirs, and more importantly try to travel at night, when the temperature actually gets rather cold and edges towards regular Hylian temperatures. You've got a long trek - from the Gerudo City keep moving south-east, looking for an area marked on your map as Dragon's Exile.
Just beyond Dragon's Exile is a large skeleton that gets marked on your map as the Gerudo Great Skeleton. There's a shrine here too, but more importantly you'll find Tera's flower ready for you to bring her back into the land of the living.
Revive Horses with the Horse Great Fairy Fountain
If you have a registered horse you particularly love in Breath of the Wild, you should be careful. Horses are not indestructible and all it really takes is a tenacious enemy, a strike of lightning or a stray cliff edge or ocean to take your friend away from you.
If that happens it isn't necessarily the end... but it'll cost you.
To revive horses, head to the Lakeside Tower region and to the Highland Stable. Just to the South-East of that stable is the Malanya Spring - and here you'll find another flower that looks like a great fairy fountain. It isn't, however - it's a new type of fairy who is the goddess of horses, so to speak.
For 1000 rupees, she can restore any dead companions of yours back to life - useful, if you've been careless.