You'll be able to get your hands on WW2 shooter Days of War in two weeks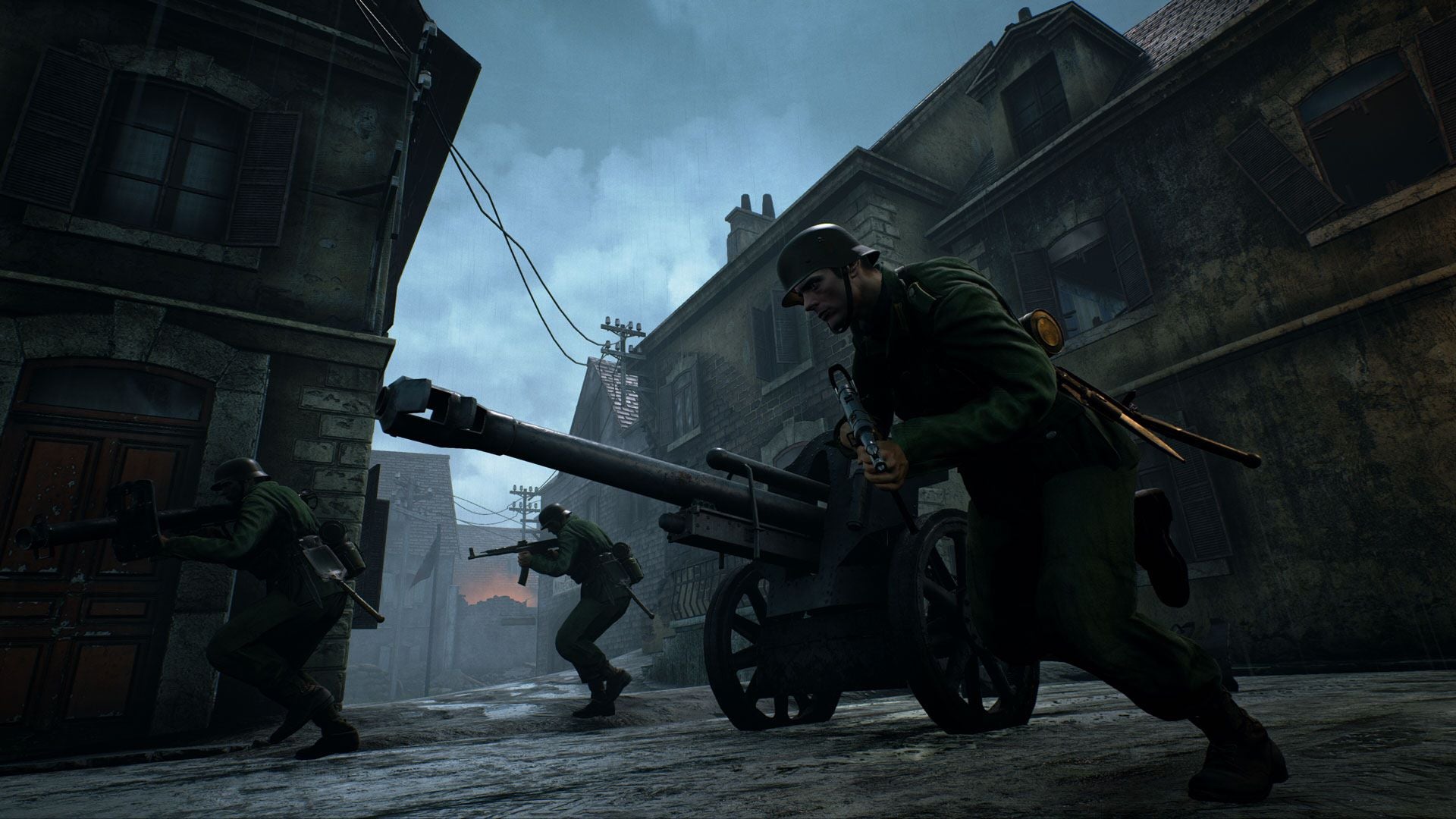 One of last year's WW2 shooter Kickstarters bears fruit.
Last year, WW2 shooters had a strong resurgence with Kickstarter projects such as Battalion 1944 from The Turing Test developer Bulkhead, and Days of War.
Both titles promised accessible mechanics and cutting-edge graphics, and they each saw great success with their campaigns. Now, Days of War developer Driven Arts has announced that the game will enter Steam Early Access on January 26.
The studio unveiled a detailed roadmap for the game, noting the state the build is currently in, and what is planned for the future.
Animations and sound are two areas that will be seeing a lot of iteration during the Early Access period. For animations, the studio noted that a "locomotion system" already exists in the game, but the quality of the assets are still being worked on.
This also governs character movement and weapon behaviour, two main focus points for the team. As for sound, Driven Arts said that voiceovers for both American and German troops will be added during Early Access, and the overall level of sound polish will be improved.
The post described sound as being one of the most complex features to implement and test, thus player feedback will be needed for it to reach a decent state, especially where things like hit confirmation and map ambience are concerned.
"One major area of priority for us right now is player visibility. We want to make it easier to pick people out on our maps, especially at distance," the update said about player characters. That said, initial character models for both factions, as well as a few weapons, are all finished.
New factions such as the British and Russian armies will be added during Early Access, but plans are yet to be finalised.
The announcement also revealed two new maps. The first takes place in Italy during the D-Day invasion of the Italian coastline. The other is based on the Siege of Bastogne during the Battle of the Bulge in 1944.
The map editor, one of the game's main Kickstarter pitches, will be released shortly after the Early Access launch. The studio said it wants the editor to feel rich and easy to use, and promised Steam Workshop integration.
There's more at the link about the progression system, a competitive 6v6 mode, and other key aspects of the Early Access version. Days of War is planned to officially launch about a year after the Early Access release.