You know you want a Destiny Engram stress ball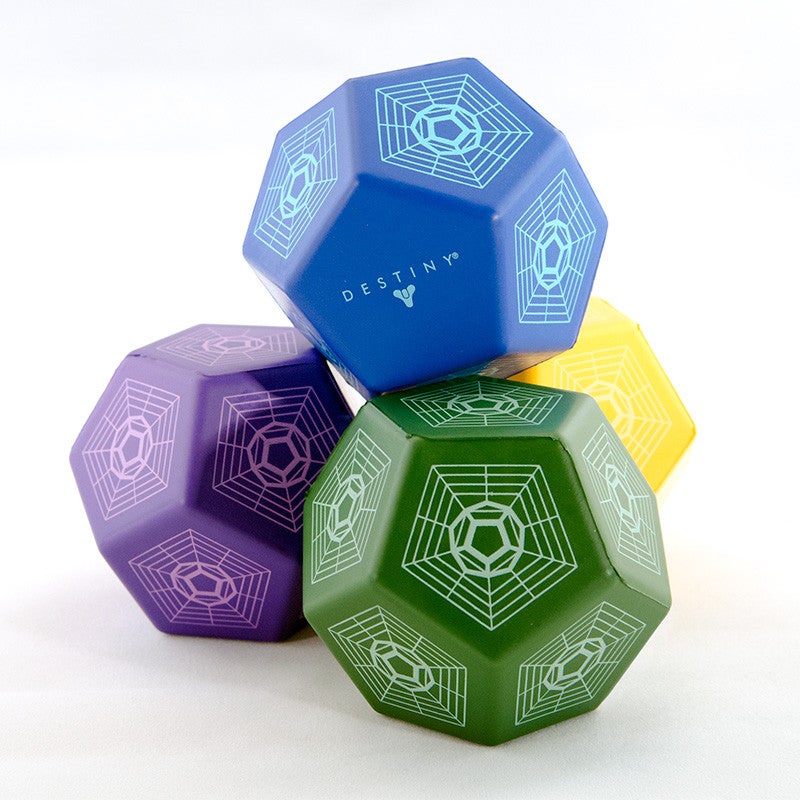 Destiny developer Bungie has made its much-requested Engram stress balls available for purchase.
A four-pack of squeezable engrams hit the Bungie Store this morning and promptly sold out, because of course they did.
It's not clear whether they'll be back in stock, but given how powerful the demand must have been it's worth keeping an eye on the site, and on the Bungie and Destiny Twitter feeds.
Activision sent me one of the Exotic ones when The Taken King launched and it made me feel better about being unable to play for that first week and a bit; at least I had one decent drop, eh?