You don't need PlayStation Plus to play the Battlefield 1 open beta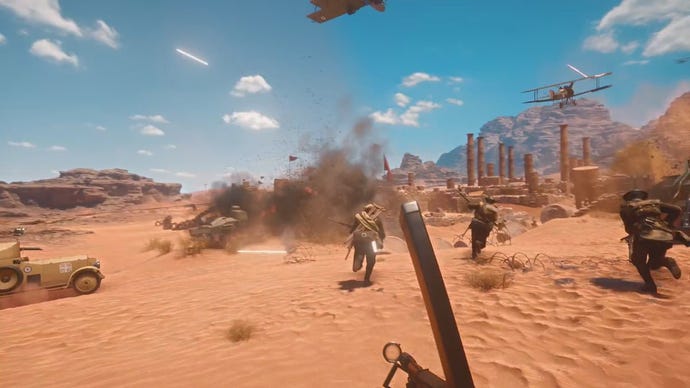 The Battlefield 1 open beta will be truly open.
Battlefield 1's open beta is due to start on Wednesday, August 31 on all platforms. Being a multiplayer beta, fans are naturally curious if PlayStation Plus will be needed to play it on PS4.
This is not the case, thankfully, and anyone will be able to download and play it without the need for a code, or a PlayStation Plus subscription. The confirmation comes by way of Twitter, via the game's official account.
One player asked this very question and was given the answer that no, Plus is not required. You can see the tweet below:
@SpartanB013 You do not need a PS Plus account to play the Battlefield 1 Open Beta on PlayStation 4.

— Battlefield (@Battlefield) August 26, 2016
There's no official word about Xbox Live Gold at this point. We'll follow up with EA tomorrow, as it's bank holiday in the UK today. However, it's unlikely you're going to need a Gold subscription for the beta.