You can sign up right now for Mobius Final Fantasy's western launch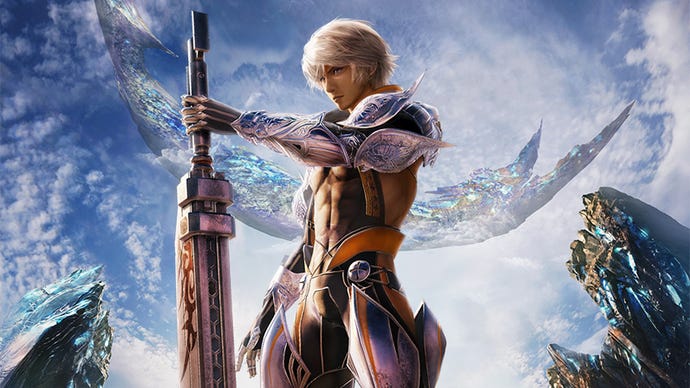 Mobius Final Fantasy is officially coming west.
Mobius Final Fantasy is a smartphone game that - hey, come back!
No really; Square Enix considers this a proper Final fantasy series entry, and made some regretful noises after the Japanese launch about it probably being too hefty for its actual platforms. It's not just a Final Fantasy-skinned match-three game or whatever; it's a proper RPG, but built in Unity to streamlined for touch controls. Take a look at the trailer above.
From Final Fantasy development veterans Yoshinori Kitase and Kazushige Nojima, Mobius Final Fantasy casts players a Wol, an amnesiac (of course) who wakes up in a place called Palamecia and is promptly told to scurry off and fulfil the prophecy of the Warrior of Light. That's not the one from the original Final Fantasy game, apparently. Like moogles and improbably hairstyles, the good old Warrior of Light is a series trope.
The free-to-play game released in Japan in June last year and he been pretty well-received, but Square Enix is bringing it west at long last; good work on those Final Fantasy fan surveys, cats. It launches on August 3 for Android and iOS, and you can pre-register now to receiev some bonus Final Fantasy 10 items - Tidus's signature weapon Brotherhood and a Yuna character card, "along with other special rewards".
To throw your name in the hat, sign up via the Mobius Final fantasy portals for North America and Europe.