Yoshinori Ono says to ask Capcom for another Darkstalkers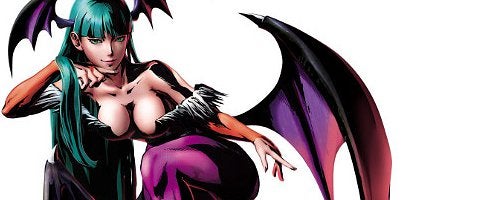 Super Street Fighter IV producer Yoshinori Ono has said that if you want another Darkstalkers game, start bugging the living hell out of Capcom.
Speaking to VideogamesDaily during a SSFIV preview in London, Ono said that he wants to make a sequel to the vampire fighter so bad, he talks about it all the time, hoping that Capcom will take the hint.
"I always try and talk about Darkstalkers during interviews," he said, "because I want to show Capcom that there is a demand for a new game.
"I am desperate to make this game".
And we are desperate for it as well, Ono-san.
Please Capcom?
Until then, we guess we will have to be satisfied with Morrigan Aensland appearing in Marvel vs Capcom 3: Fate of Two Worlds come spring 2011 on Xbox 360 and PS3.
Thanks, dirigiblebill.