Xbox users have spent over 100.5 billion hours playing games since original console debuted 15 years ago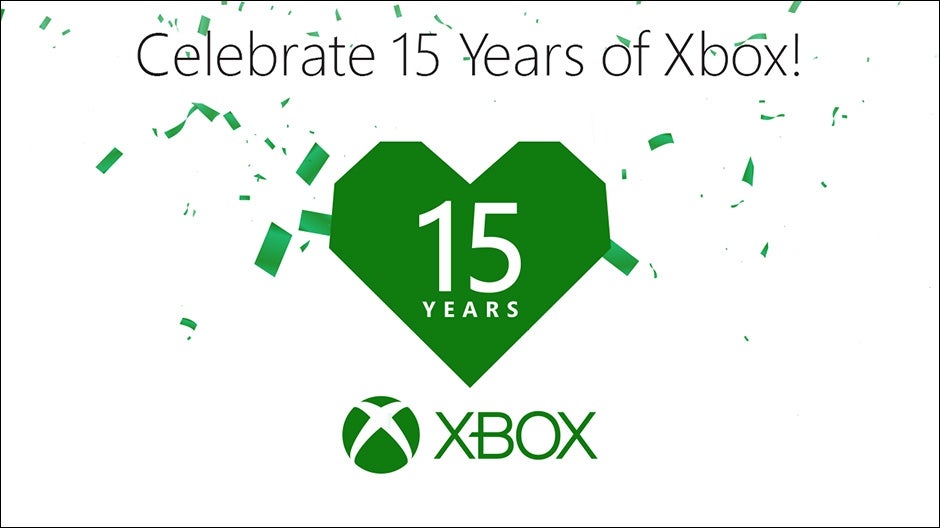 The Xbox brand celebrated its 15th Anniversary yesterday, and the consoles have racked up some interesting stats since the original debuted on November 15, 2001.
The stats Microsoft posted, and inserted below for your perusal, cover numbers of players to number of Xbox Live friends added. Numbers range from hundreds of millions to hundreds of billions.
Number of players: 222,468,423
Number of total gaming hours: 100,539,390,670
Number of total multiplayer hours: 29,000,304,183
Number of Achievements unlocked: 32,667,582,157
Gamerscore racked up: 572,605,554,587
Highest Gamerscore: 1,416,465
Number of Xbox Live friendships made: 4,233,891,482
Because of the original Xbox console, players all over the world have various entries in the Halo and Forza franchises to enjoy, and the developers of both series are participating in the 15th Anniversary celebration.
The Forza team is gifting a 2017 Ford F-150 Raptor with a custom anniversary livery to all Forza players. Those who are Forza Horizon 3 VIPs will receive a bonus truck with an alternative Xbox 15th Anniversary livery as well.
Two Rivals events will be created with one each for Forza Motorsport 6 and Forza Horizon 3. There will also be a Bucket List Challenge in Forza Horizon 3 which players will find when they travel to the Pink Lakes Bucket List point in the game.
Join us for a little peek into what's coming next for Halo 5: Guardians. pic.twitter.com/TXipqSbFYT

— Halo (@Halo) November 16, 2016
343 Industries is also getting in on the celebrations.
Halo 5: Guardians players who log into the game now through November 22 at 10am PT/1pm ET/6pm UK will receive a free 15th Anniversary REQ Pack. It contains consumable items for use in Warzone modes and the Mark IV Gen 1 armor set, worn by Spartan IIs during the Covenant War.
The studio also released a teaser for the next content update coming to Halo 5, as you see above.
For more information on the 15th Anniversary celebrations, be sure to hit up the link.