Xbox Ultimate Game Sale takes 50% off over 500 Xbox One and Xbox 360 games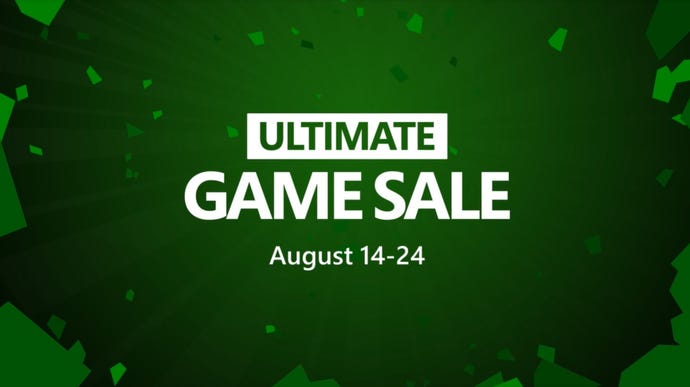 Those of you looking for some Xbox One or Xbox 360 bargains will want to check out the freshly-launched the Xbox Ultimate Game Sale. You'll find over 500 games reduced by up to 50 per off in Microsoft's biggest sale of the year so far.
One of the best deals of the bunch has to be the Arkane Anniversary Collection for $39.99 or $29.99 for Game Pass Ultimate and Gold members. For that, you'll get a handful of incredible immersive sims. Included in the bundle are Dishonored: Definitive Edition (that's the full game and all DLC), Dishonored 2, Dishonored: Death of the Outsider and Prey. Now, I'm a big fan of Dishonored, but Prey is a fascinating gem of a game that more people need to play.
As there are so many games in the sale I won't list them all here. Instead, I've put a few highlights below. I'd absolutely encourage you to browse through the full Xbox Ultimate Game Sale for yourself, too. The first price you see next to each game is the standard discount, while the lower one after it is what Game Pass Ultimate and Gold members have to pay. It's a nice little bonus of at least 10 per cent or more on everything!
The Xbox Ultimate Game Sale is live right now and will run until 24th August. A quick heads up: some of the offers you'll see are part of current Games with Gold deals and will end a little earlier than that on 19th August. You'll be able to see which is which on each game's store page.
Meanwhile, we're getting closer to the big launch of the Xbox Series X. Just this week, Microsoft reaffirmed that November release window. That was after the new Xbox controller was seen in the wild, apparently confirming the existence of the Xbox Series S – rumoured to be a cheaper and lower power version of the next console.
Remember, any of the games you buy here will be compatible with the next-gen console. You might want to stock up on some favourites, considering Halo Infinite has been delayed to 2021. Sad times!