Xbox Series X and PS5 prove that console launches were better before the internet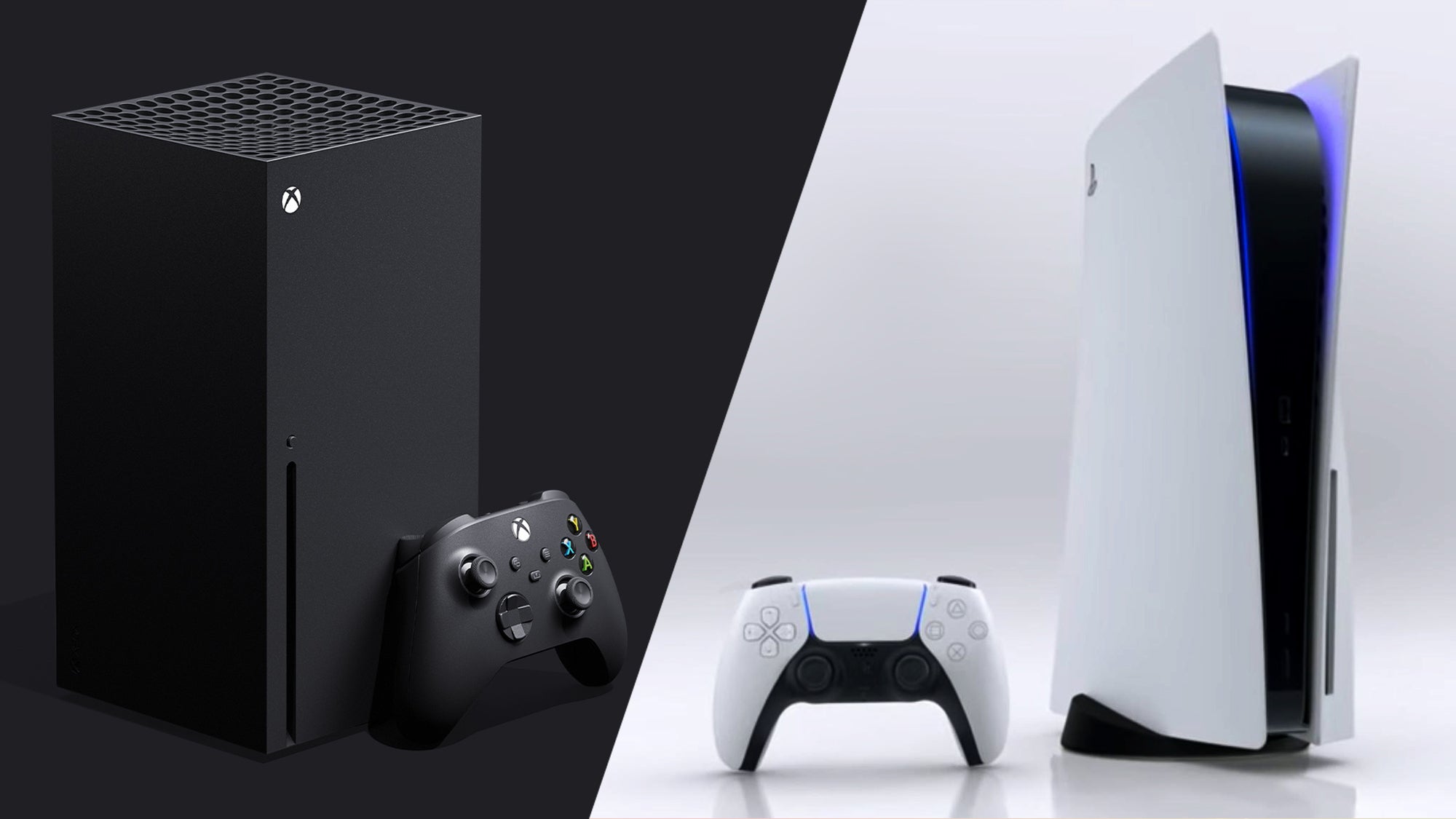 Gone are the days of breezing through a bunch of launch titles on day one.
Remember when you would get home with a new console and then rapidly switch between all the launch games you managed to get your hands on, just to experience them all as quickly as possible? Well, that's not really possible any more. And it's a bit sad.
I am super excited about the PS5 and Xbox Series X/S, and have been ever since rumours of their existence spluttered onto the internet years ago. While we had the mid-gen launches of PS4 Pro and Xbox One X, nothing beats the thrill of a brand-new generation of consoles. But there's one thing that is sure to put a damper on that launch day child-like giddiness, and that's the fundamentals of modern, connected consoles.
Having experienced the Xbox Series X launch yesterday, it was full of staring out the window for a delivery van like a puppy longs for its owner to come home, followed by two hours of console connectivity issues, then downloads so slow I managed to play a total of zero games between the hours of 6 pm (when I opened the Series X box, which I should add is kind of a work of art!) and 10 pm when I turned everything off and did something else.
I don't blame Microsoft for this (and I expect PS5 launch day will be similar) as I can't imagine the strains being put on their online infrastructure (Destiny 2's Beyond Light expansion dropped yesterday evening, too), but the day was as anticlimactic as the Dexter and Game of Thrones finales rolled into one - the former being so bad, it's actually coming back, presumably to attempt something less awful.
Don't get me wrong, I understand that modern video games are complex beasts and I am fully on board with online updates to fix unseen problems and make tweaks, but it doesn't make for a great day one. Yes, had I bought a load of physical games, this might have been somewhat better, but only marginally. It wouldn't have solved the sign-in issues nor the slow downloads for updates, and with more and more people turning to digital it isn't a reflection of how a huge percentage of people buy games. And that's not even counting Game Pass.
Yes, I'm semi-old, but I remember the N64 launch, perhaps the last console that let you whiz through the launch line-up thanks to its super-fast loading speeds. I've got fond memories of me, my brother, and a friend sitting around our small CRT, the N64 perched on a chair, cartridges whipping in and out so we could cram as much awesomeness into our brains as possible. Yesterday evening I mostly made disgruntled gestures at my phone (Xbox has a phone app to aid with new console set up), swore a bit, made more gestures but at my TV, said something like "I knew it would be like this" to anyone who would listen, then went to bed.
This is all minor in the grand scheme of things, but there's no getting away from the fact that console launches were more immediately brilliant before the internet. Yesterday I even had a moment of paralysed uncertainty as I tried to choose which game to download first - something that didn't matter in the end as nothing had downloaded in a couple of hours and I set a bunch to finish overnight.
PS5 does have a slight ace up its sleeve in Astro's Playroom, a game that comes installed on every PS5. It has a day-one update, but it isn't big enough to cause any massive delays in getting started. I expect you'll still need to download a system update before you get going though, and PSN sign-in issues could delay things if the system struggles as Xbox Live did.
Call me an old fart if you like. I don't claim to have any solutions to this and accept it, but my Xbox Series X launch day highlight was the sense of relief when I gave up on actually expecting to play a game. Gaming is better in so many ways than it was during previous generations, but you can't beat plugging in a Dreamcast and having Sonic Adventure blowing up your eyeballs a minute later.