Xbox Scorpio has the potential to "push Xbox One sales ahead of PS4 in the US" this year, per NPD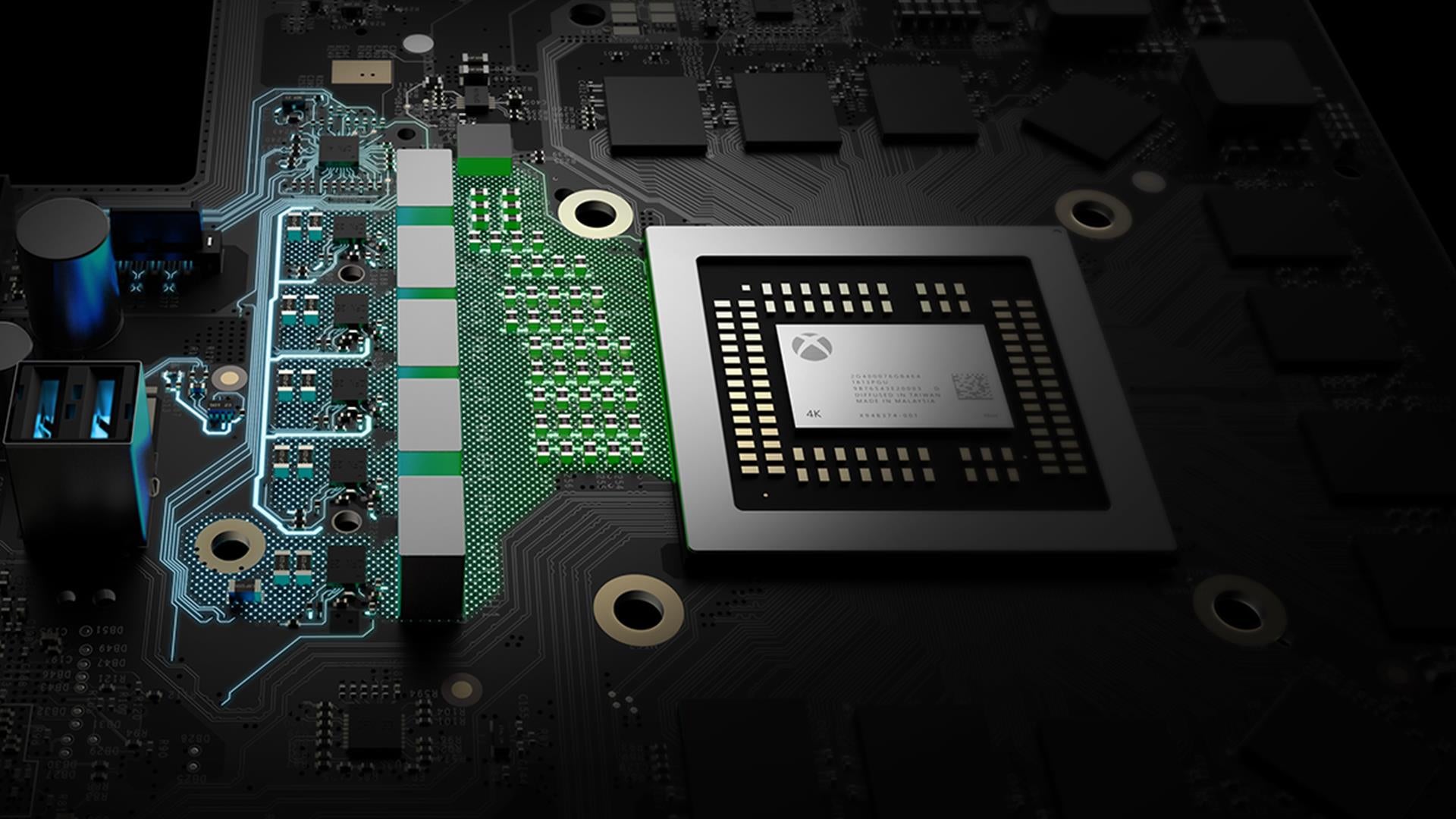 Xbox Scorpio has the potential to outsell PlayStation 4 in the US this year, according to industry tracking firm NPD Group.
Speaking with GI.biz yesterday after Xbox Scorpio's specs were revealed, NPD's Mat Piscatella said despite Microsoft targeting a "niche audience" with the console, it can conceivably do rather well in 2017.
"I remain bullish on the Scorpio in the US market, particularly in the launch year," Piscatella said. "I think Scorpio has the potential to push ahead of the PS4 in the US in 2017.
"Adoption among the core gaming audience could be significant. And, while this is a niche audience to target, it's the niche which is necessary to put the Scorpio on the path for longer term mass market adoption."
Piscatella said consumers purchase consoles to play games, and no matter how "amazing the tech specs" are, if the content isn't there, Scorpio won't be adopted by the mass market, obviously.
DFC Intelligence boss David Cole had a different opinion on the Xbox Scorpio reveal. Speaking with Gi.biz, Cole said with Scorpio, it seems Microsoft are no longer going after a "broad consumer base," but are instead "stuck targeting the bleeding edge of game consumers," who are more concerned with specs than games.
"In DFC's latest report on upcoming games we noted that more and more developers are opting not to release Xbox One versions of their games this season," said Cole. "Project Scorpio does not give [developers] reason to change that because it is really targeted towards core Xbox fans that are already converted."
Microsoft admitted to Digital Foundry it lost the mind-share of developers in a two-year time-frame. Mike Ybarra, corporate VP of Xbox and Windows, said a big priority of Microsoft's was to "win the developers back" with its approach to Scorpio.
Xbox Scorpio was just revealed yesterday, so Microsoft likely has plenty of surprises up its sleeve regarding the console, developer support, and of course, games. We'll just have to wait until Microsoft's pre-E3 2017 presentation to find out.
During the presentation, we expect the final name of the console to be announced, along with the price. Since Scorpio is being targeted to the "premium customer" who expect the "absolute best versions of the games," it's estimated the console will run around the $499 mark, or possibly more.
We also expect a firm release date to come out E3 2017. For now, the console is down for a "holiday 2017" release.