Xbox original programming to begin in June, shows to include interactive features, report claims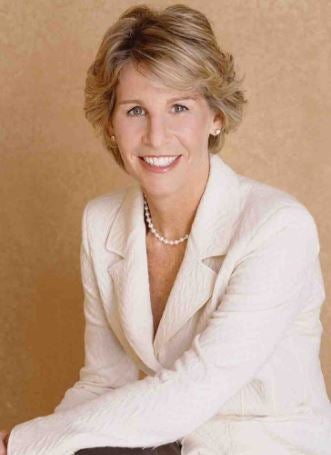 Xbox Entertainment Studios is poised to launch its run of original programming in June, according to a new report on the team and its productions.
It follows our report on Channel 4 and Microsoft's pairing to produce Humans, an adaptation of Swedish show True Humans, which is set in an alternate universe where humankind is using robotic helpers called 'Synths' to do their daily chores. Things go wrong when a father buys a second hand model that harbours a dark secret. Hit the link for more details.
Now, Bloomberg claims that Xbox original programming will begin in June, and compares former CBS executive Nancy Tellem's (pictured) strategy at Microsoft to Netflix original programming, which has so far delivered House of Cards, and Orange is the New Black.
The site adds that the Xbox shows will come with interactive features, a move that could differentiate from the company's closest rivals. For example, in World Cup show Every Street United, viewers can unlock extra scenes and partake in mini-games, while Humans will track the lives of its cast between episodes.
Xbox Entertainment Studios is said to be bringing a sketch show featuring Michael Cera's JASH comedy collective and a new stop-motion show from Seth Green's Robot Chicken team Stoopid Buddy Stoodios.
There's also a series called Fearless, which sees Australian naval officer Paul de Gelder assisting people after losing limbs in a shark attack, and a live airing of the Bonnaroo music festival in July that will include performer interviews over Skype following each set.
"We aren't trying to find something that's going to be accepted by the largest common denominator, which is what a lot of people in the business look for," said Tellem. "We're focused on what we feel our audience on our platform wants."
It is claimed that Microsoft's target demographic are 18-34 year olds and that many programmes will be free. The company is said to be devising payment models for other shows and content.
We'll have more as it comes.
Via CVG.