Xbox One update for March introduces the Beam livestreaming service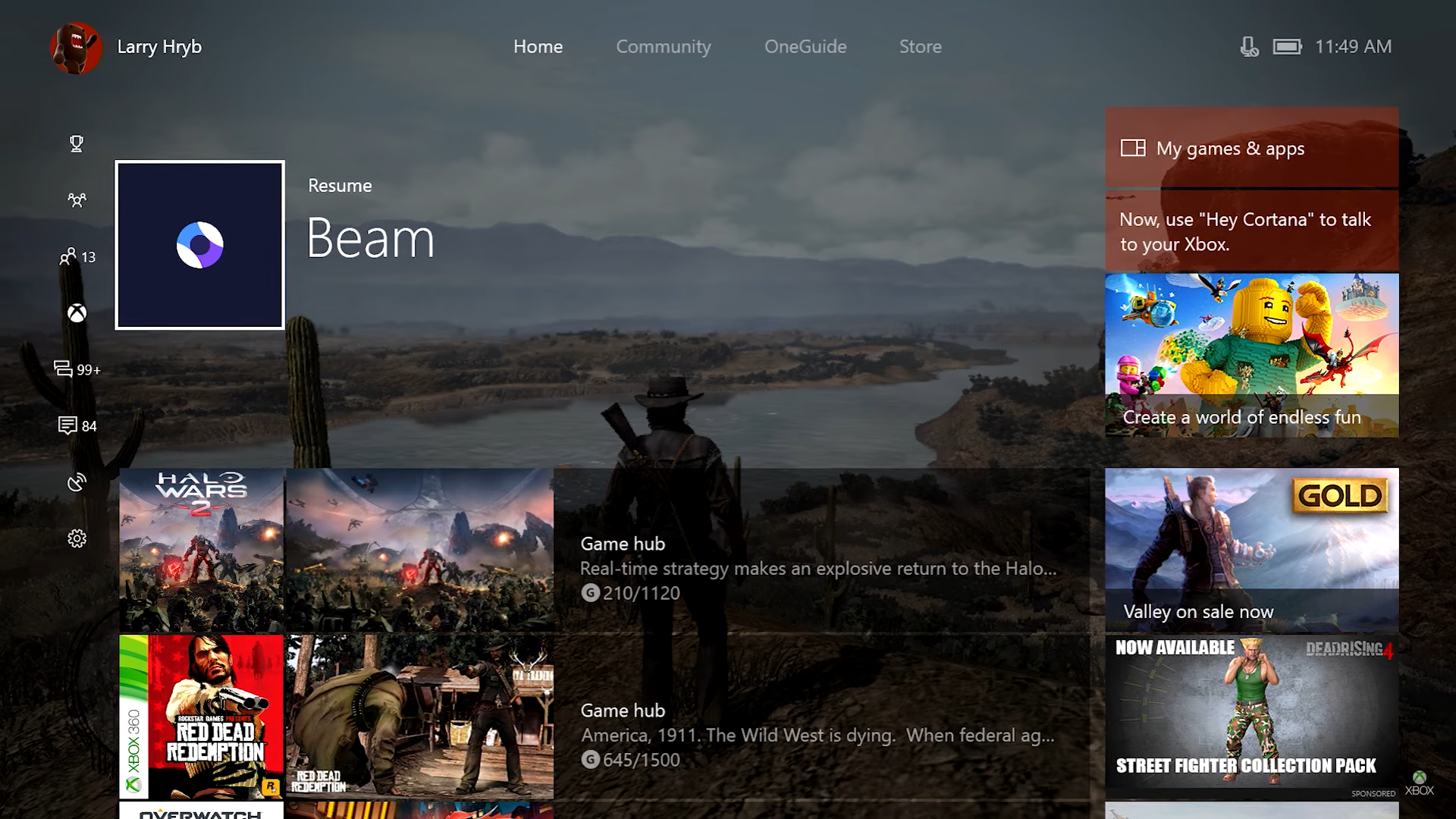 This month's Xbox One update is a biggie.
Major Nelson has just announced the latest Xbox One update that will be rolling our today, bringing the Beam livestreaming app with it.
Home is getting a new look, and the Guide update will make it faster and more intuitive.
Major Nelson talks us through the changes in the video above, while Mike Ybarra, Head of Platform Engineering said that, "One major goal for this release is to make streaming your Xbox gameplay even easier.
"And by updating the navigation of the Xbox console through the new Guide, we're aiming to put the features and experiences you love the most right at your fingertips."
Meanwhile, if you're on Windows 10, you can expect an update on April 11 that will introduce Beam.