Xbox One S really does improve FPS, even if Microsoft doesn't want to talk about it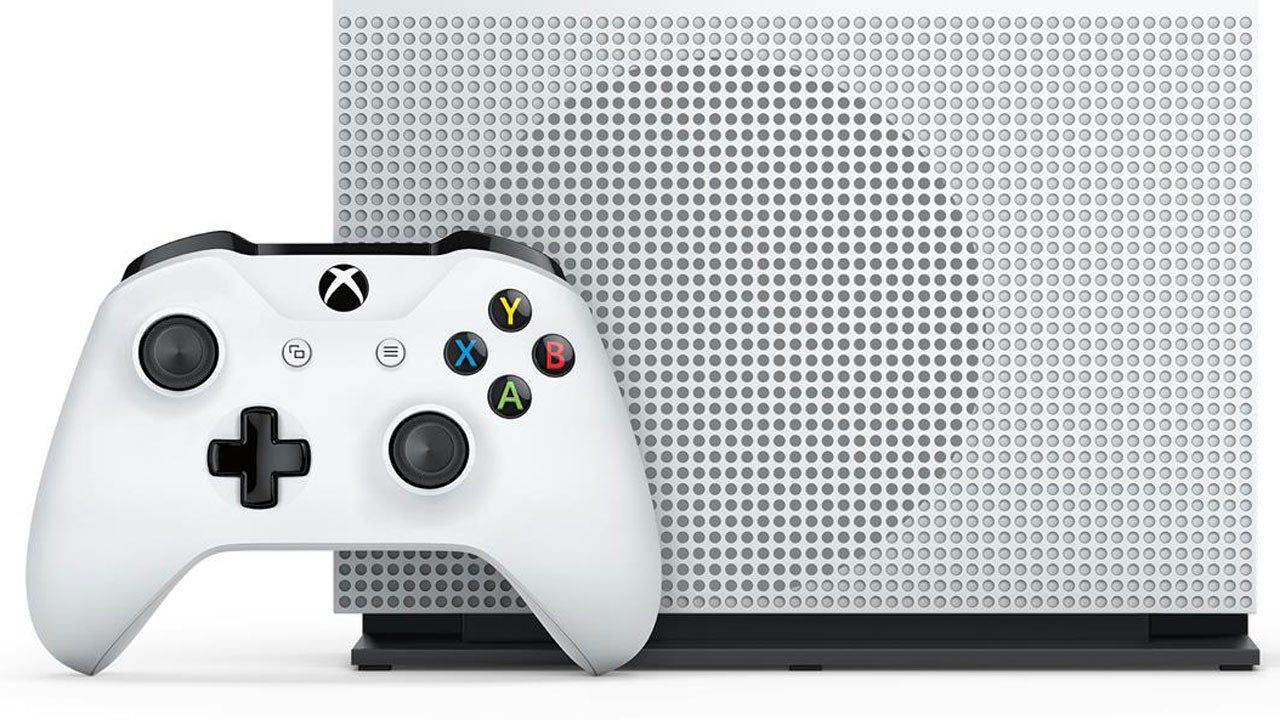 Xbox One S smooths out some of the little wrinkles in the platform experience.
Xbox One S has some extra power under the hood, but Microsoft has been very cagey about whether it does any good in terms of improving game performance.
Well, it does: Eurogamer's Digital Foundry did some benchmarking tests and found the Xbox One S can improve frame rate by in certain situations.
"At worst, Xbox One S operates exactly like the standard Xbox One. At best, we saw a 9fps 'in the moment' differential between both consoles running the same content," the site said, commenting that even locked frame rate games which currently suffer FPS issues on Xbox One will see improvement.
Although Xbox One S definitely doesn't improve every game (Fallout 4 didn't get any better, unfortunately), the team tested several titles with the following results:
Project Cars first-person - average 7% improvement, spiking to 5fps
Project Cars third-person - average 11% improvement, spiking to 9fps
Hitman in unlocked frame rate mode - 6.1% improvement in cutscenes, 8.1% improvement in gameplay
Resident Evil 5 Remastered - 2.5% improvement
Tomb Raider - eliminates dips below 30fps lock
Batman: Arkham Knight - 4% improvement, reduction in stutter
Alan Wake's American Nightmare (backwards compatible) - reduction in dips below 30fps lock
Digital Foundry also noted that Hitman ran 9% faster on Xbox One S than PS4 in certain situations. It's really worthwhile clicking through above to see the details in context, as there's some fascinating stuff about how Xbox One S's extra GPU oomph comes into play - and where it doesn't, bottlenecked by other aspects of the hardware.
The report expresses surprise in the more dramatic performance boosts, as Microsoft itself talked down Xbox One S's improvements.
"Some games (ones that utilise dynamic resolution and/or unlocked frame-rates) may see a very minor performance improvement," Microsoft's Albert Penello said
"Our testing internally has shown this to be pretty minor, and is only measurable on certain games, so we didn't want to make it a 'selling point' for the new console."
Sure - but it is going to be a selling point for some people anyway, isn't it?
If you're keen on Xbox One S, we've got an unboxing comparing Xbox One S with Xbox One and PS4.
It's not yet clear whether the Xbox One S will replace the base Xbox One, but all titles are compatible between the two so there's probably nothing to worry about yet. We'd sure like to know more about Project Scorpio, though.