Xbox One breaks PS4's streak to take top US sales spot in November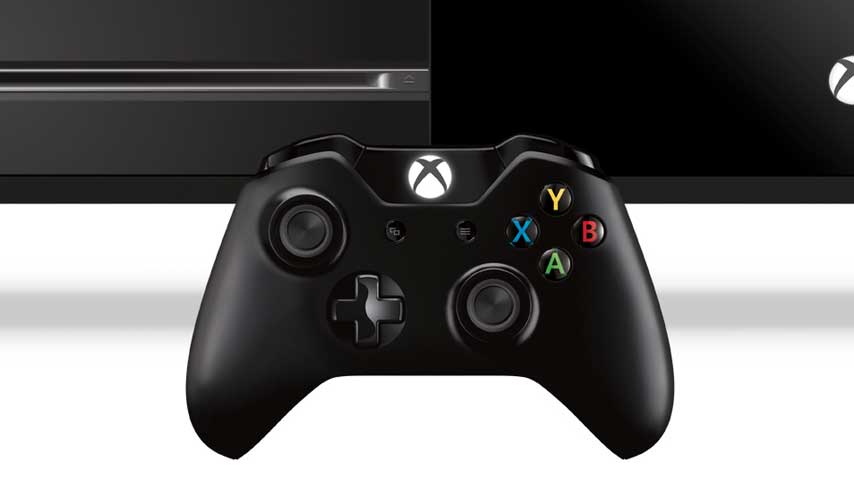 Xbox One has finally outsold the PS4 in the US, breaking Sony's ten month streak to take the number one position on the on the NPD's monthly hardware chart for November.
The Xbox One's success doesn't come as a surprise, as Microsoft lowered the console's price by $50 leading into the all-important holiday sales period. This immediately caused a sales hike, and further discounts saw the console take top spot over Black Friday.
Microsoft pre-empted the NPD's November report release with a celebratory statement on the matter, and who can blame it?
"November set a new record for sales of Xbox One, and Xbox One was the best-selling console in the US and UK," Xbox marketing corporate VP Mike Nichols said.
"Response to the holiday lineup of games on Xbox One was incredible, with Xbox One fans buying more games in November in the US than any other gen eight platform and enjoying over 357 million hours of gameplay globally.
"In fact, more fans logged into Xbox Live across Xbox One and Xbox 360, and enjoyed more entertainment, than any other month in the history of Xbox. We love to see the excitement from our fans and are grateful for their passion, support and contributions to the Xbox community."
Nintendo
The Big N also had good news to share this month, reporting a year-on-year spike of over 40% in 3DS software sales for November. The two new Pokemon games have sold over 1.5 million units in the US since November 21, and so has Super Smash Bros. 3DS, although it's had since October 3 to do it. Both figures refer to combined digital and retail sales.
Wii U software sales for November jumped by 90% year-on-year, presumably due to the release of Super Smash Bros. Wii U. The fighter may also explain a 10% year-on-year spike in hardware sales, which drove the Wii U to its best week of hardware sales since its 2012 launch.
Nintendo said Super Smash bros, has sold nearly 710,000 units across digital and retail, and that Amiibo sales have been "approximately equal to sales of Super Smash Bros. Wii U". Link, Mario and Pikachu (in that order) have been the best-selling figures to date.
General
Overall industry spend was down 11% year on year compared to November 2013, although as usual its worth noting that these charts don't track digital sales, which represent an increasing proportion of total spend. November 2013 was also the US launch month for PS4 and Xbox One, which naturally caused a surge in spending.
Things are still going really well for the latest hardware, despite a small dip in overall hardware sales. The two new consoles have been available for 13 months now, by the NPD's reckoning, and have together sold 80% more units than the PS3 and Xbox 360 did in the same time period last generation.
Software sales were also down 2% year-on-year, which is disappointing, but on the other hand, new releases specifically sold 14% better than they did in November 2013.
"For the most part throughout 2014, we have seen software declines that were offset by year-over-year increases in hardware spending. This November, however, hardware declines totalled $294 million while software declined $17 million or 2%," The NPD Group's Liam Callahan said.
It's worth noting that next-gen console unit sales were actually up 3% year on year, but dollar sales declined, likely due to the Xbox One discount and Black Friday and Cyber Monday sales.
Accessories were up, which is a nice change of pace. Overall, the year in total is tracking 2% ahead of 2013 across all categories.
Software chart
Unsurprisingly, Call of Duty was November's biggest seller, as it has been every year since Modern Warfare 2 in 2009. The Xbox 360 sold the most units, which is interesting - and maybe a little alarming for Microsoft, if it hadn't had such good hardware sales this month.
The re-release of GTA 5 came in second, which was equally unsurprising. The PS4 version was the most popular.
Super Smash Bros. in third place is a much more interesting entry, though, as the 3DS and Wii U command a much smaller install base than multi-platform titles. Well done, Nintendo. Both Pokemon games charted, too, making it a very good month for the 3DS.
Call of Duty: Advanced Warfare (Xbox 360, Xbox One, PS4, PS3, PC)
Grand Theft Auto 5 (PS4, Xbox One, Xbox 360, PS3)
Super Smash Bros. (Wii U, 3DS)
Madden NFL 15 (Xbox 360, Xbox One, PS4, PS3)
Pokemon Alpha Sapphire (3DS)
Far Cry 4 (PS4, Xbox One, Xbox 360, PS3, PC)
Pokemon Omega Ruby (3DS)
NBA 2K15 (PS4, Xbox 360, Xbox One, PS3, PC)
Assassin's Creed: Unity (PS4, Xbox One, PC)
Halo: The Master Chief Collection (Xbox One)