Xbox Live deals: Forza Horizon 3, Zombie Army Trilogy, Mafia 3, more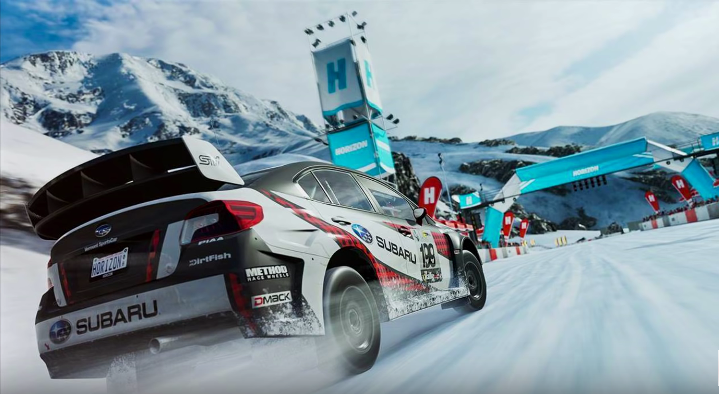 This week's Xbox One Deals with Gold are live and you can save up to 80% on select Xbox One titles.
The offering with the largest discount, 80% off, is Zombie Army Trilogy. As previously reported, Mafia 3 is 50% off and so is another 2K Games title: WWE 2K17.
Dead or Alive 5 add-ons make up the contents of this week's Xbox Live Spotlight sale.
As always, more information is available through Major Nelson's blog, where you will find links to each title which provide pricing in your region.
Deals for Xbox 360 users haven't been posted yet, so keep checking back with Major Nelson.
Xbox One Deals With Gold
101 Ways To Die - 50% off
Albedo: Eyes From Outer Space -70% off
Bedlam – The Game By Christopher Brookmyre -10% off
Cast of the Seven Godsends – Redux -70% off
Castles -50% off
Forza Horizon 3 Blizzard Mountain - Add-on - 50% off
Forza Horizon 3 VIP - Add-on - 50% off
Her Majesty's SPIFFING -33% off
Mafia 3 -50% off
Mafia 3 Deluxe Edition -50% off
WWE 2K17 -50% off
WWE 2K17 Digital Deluxe -50% off
WWE 2K17 Goldberg Pack - Add-on - 50% off
WWE 2K17 MyPlayer Kick Start - Add-on - 50% off
WWE 2K17 NXT Enhancement Pack - Add-on - 50% off
WWE 2K17 Season Pass - Add-on - 30% off
Zombie Army Trilogy -80% off
Xbox One Deals with Gold – Spotlight Sale
Dead or Alive 5: Last Round: Core Fighters 30 Character Set* - 30%
Dead or Alive 5: Last Round: Flower Set* - 20%
Dead or Alive 5: Last Round: Gust Mashup Costume Set* - 30%
Dead or Alive 5: Last Round: Naotora Ii* - 20%
Dead or Alive 5: Last Round: Newcomer Set* - 20%
Dead or Alive 5: Last Round: Summer Festival Costume Set* - 20%