Xbox Live deals: Forza 7, Dead Island, more EA games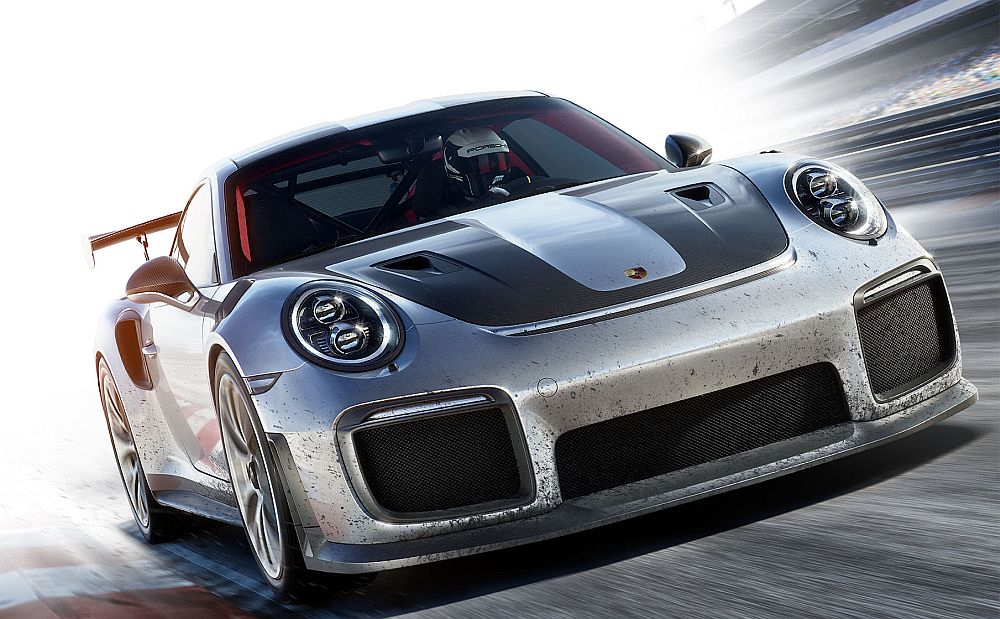 Another week of deals has kicked off on the Xbox Store, and a lot of discounts from last week return.
This week's highlight deals are the Forza series, including Forza 7 and Forza Horizon 3. Depending on the edition, you're looking at 35% to 70% off.
Last week's EA sale may be over, but many EA titles are on sale again this week. Most notably, Battlefield 1, FIFA 18, UFC 3, Need for Speed Payback, and Star Wars Battlefront 2. If you're not into any of that, there's still a few good deals on indies like Outlast 2, Tower of Guns, Super Lucky's Tale, Aaero and others.
All deals are live now through Monday, March 5.
Check out the full lists below:
(Deals marked with asterisks are only available for Gold members).
Xbox One
Aaero* - 40%
Assassin's Creed Chronicles: China* - 60%
Assassin's Creed Chronicles: Russia* - 60%
Awesomenauts Assemble* - 75%
Battlefield 1 Premium Pass - 75%
Battlefield 1 Revolution - 67%
Blood Bowl 2 – Legendary Edition* - 50%
Blood Bowl 2 – Official Expansion + Team Pack* - 33%
Blood Bowl 2 – Official Expansion* - 33%
Blood Bowl 2* - 75%
Dead Island Definitive Edition* - 75%
Dead Island: Riptide Definitive Edition* - 75%
Deadcore* - 50%
Digerati "Made In USSR" Bundle* - 80%
UFC 3 - 35%
UFC 3 Deluxe Edition - 40%
Elite Dangerous Standard Edition* - 60%
Elite Dangerous: Commander Deluxe Edition* - 50%
Elite Dangerous: Horizons Season Pass* - 40%
Fearful Symmetry & The Cursed Prince* - 15%
FIFA 18 - 67%
FIFA 18 ICON Edition - 50%
FIFA 18 Ronaldo Edition - 60%
Forza 6 Platinum (Ultimate + Expansions)* - 67%
Forza Horizon 2 Fast & Furious Car Pack* - 75%
Forza Horizon 3 and Forza Motorsport 6 Bundle* - 50%
Forza Horizon 3 – Platinum Plus Expansions Bundle* - 70%
Forza Motorsport 7 Deluxe Edition* - 35%
Forza Motorsport 7 Standard Edition* - 35%
Forza Motorsport 7 Ultimate Edition* - 40%
Fully Loaded Collector's Pack – Awesomenauts Assemble! Game Bundle* - 67%
Fully Loaded Pack – Awesomenauts Assemble! Game Bundle* - 67%
Grand Theft Auto 5 - 50%
Grand Theft Auto 5 & Great White Shark Cash Card - 35%
Grand Theft Auto 5 and Criminal Enterprise Starter Pack Bundle - 40%
Grand Theft Auto 5: Megalodon Shark Cash Card - 15%
GTA5, Starter Pack and Great White Shark Card Bundle - 40%
GTA5, Starter Pack and Megalodon Shark Card Bundle - 50%
GTA5, Starter Pack and Whale Shark Card Bundle - 40%
LEGO Batman 3: Beyond Gotham - 50%
LEGO Batman 3: Beyond Gotham Deluxe Edition - 50%
LEGO CITY Undercover - 30%
LEGO Jurassic World - 50%
LEGO Marvel Super Heroes - 50%
LEGO Marvel Super Heroes 2 Deluxe Edition - 20%
LEGO Marvel Super Heroes 2 - 20%
LEGO Marvel's Avengers - 40%
LEGO Marvel's Avengers Deluxe Edition - 40%
LEGO STAR WARS: The Force Awakens - 40%
LEGO Star Wars: The Force Awakens Deluxe Edition - 40%
LEGO Worlds - 10%
Lords Of The Fallen Digital Complete Edition* - 80%
Lords Of The Fallen* - 80%
Madden NFL 18 - 67%
Madden NFL 18 G.O.A.T. Squads Upgrade - 70%
Need for Speed Payback - 60%
Need for Speed Payback – Deluxe Edition - 60%
Outlast 2* - 50%
Outlast: Bundle Of Terror* - 75%
Real Farm* - 25%
Star Wars Battlefront 2 - 60%
Star Wars Battlefront 2: Elite Trooper Deluxe Edition - 60%
Super Lucky's Tale - 35%
The LEGO Movie Videogame - 45%
The LEGO Ninjago Movie Video Game - 30%
Tower Of Guns* - 75%
Trials Fusion Season Pass* - 67%
Trials Fusion* - 67%
Trials Fusion: Awesome Level MAX* - 60%
Xbox 360
Dogfight 1942 – Fire Over Africa* - 50%
Dogfight 1942 – Russia Under Siege* - 50%
Dogfight 1942* - 70%
Fight Night Champion* - 50%
Kingdoms of Amalur: Reckoning* - 75%
Need for Speed Carbon * - 67%
Need for Speed Hot Pursuit* - 67%
NFL Blitz* - 67%
Skate 2* - 67%
Skate* - 67%
Sniper Ghost Warrior 2 – Gold* - 70%
Sniper Ghost Warrior 2 – Siberian Strike* - 70%
Sniper Ghost Warrior 2* - 85%
Sniper Ghost Warrior – Second Strike* - 60%
Sniper: Ghost Warrior – Map Pack* - 70%
Sniper: Ghost Warrior* - 80%
The Escapists* - 75%