Xbox Live deals: Far Cry Primal, Assassin's Creed Syndicate, Bioshock: The Collection, and more
This week's Deals with Gold is heavy on Ubisoft titles.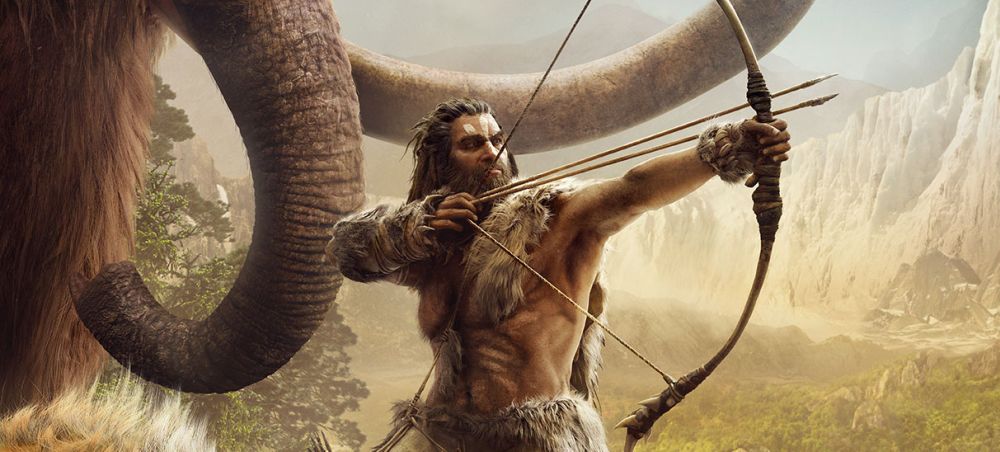 Major Nelson has revealed this week's list of Deals with Gold titles, and it's even bigger than usual thanks to the Ubisoft publisher Sale.
Some big Ubisoft titles are enjoying up to a 60% discount this week, including Far Cry 4, Far Cry Primal, Rainbox Six Siege, and a bunch of Assassin's Creed games.
The full list of Deals with Gold is below, and those marked with an asterisk are available only to Gold members. You can find more details and this week's Deals With Gold discounts for Xbox 360 titles on Major Nelson's blog.
Xbox One Deals With Gold
BioShock: The Collection* - 35% off
Borderlands: The Handsome Collection* - 67% off
Farming Simulator 15 – JCB* - 33% off
Farming Simulator 15 – Official Expansion (Gold)* - 33% off
Farming Simulator 15* - 67% off
Gears of War 4 Ultimate Edition* - 40% off
Gears of War 4* Xbox One Game - 50% off
Gears of War: Ultimate Edition – Day One Version* - 50% off
HITMAN Intro Pack* - 50% off
HITMAN – The Complete First Season* - 50% off
I, Zombie* - 33% off
Killer Instinct: Definitive Edition* - 40% off
Kingdom: New Lands* - 50% off
Knee Deep* - 50% off
OlliOlli2: XL Edition* - 75% off
Quantum Break* - 60% off
ReCore* - 50% off
The Assembly* - 40% off
The Living Dungeon* - 50% off
Xbox One Deals with Gold - Ubisoft Publishers Sale
(Xbox Live Gold not required)
Assassin's Creed Chronicles – Trilogy - 60% off
Assassin's Creed IV Black Flag – Season Pass - 60% off
Assassin's Creed Syndicate - 60% off
Assassin's Creed Syndicate Gold Edition - 50% off
Assassin's Creed Syndicate – Jack the Ripper - 50% off
Assassin's Creed Syndicate – Season Pass - 67% off
Assassin's Creed The Ezio Collection - 40% off
Assassin's Creed Triple Pack: Black Flag, Unity, Syndicate - 67% off
Assassin's Creed Unity - 60% off
Far Cry 4 - 60% off
Far Cry 4 + Far Cry Primal Bundle - 50% off
Far Cry 4 Gold Edition - 60% off
Far Cry 4 Season pass - 60% off
Far Cry Primal - 60% off
Far Cry Primal – Apex Edition - 50% off
Just Dance 2017 - 50% off
Just Dance 2017 Gold Edition - 40% off
Just Dance Unlimited – 1 month pass - 10% off
Just Dance Unlimited – 24 hours pass - 20% off
Monopoly Family Fun Pack - 60% off
Rayman Legends - 60% off
STEEP - 50% off
STEEP GOLD EDITION - 40% off
The Crew Calling All Units - 30% off
The Crew Season Pass - 60% off
The Crew Ultimate Edition - 40% off
Tom Clancy's Rainbow Six Siege - 50% off
Tom Clancy's Rainbow Six Siege + The Division Bundle - 40% off
Tom Clancy's Rainbow Six Siege Complete Edition - 40% off
Tom Clancy's Rainbow Six Siege Year 2 Gold Edition - 40% off
Tom Clancy's Rainbow Six Siege: GEMSTONES BUNDLE - 50% off
Tom Clancy's The Division - 60% off
Tom Clancy's The Division Gold Edition - 60% off
Tom Clancy's The Division Season Pass - 30% off
Trackmania Turbo - 60% off
Trials Fusion: The Awesome Max Edition - 60% off
Trials of The Blood Dragon - 50% off
Trials of the Blood Dragon + Trials Fusion Awesome Max Edition - 60% off
Watch Dogs 2 - 45% off
Watch Dogs 2 – Gold Edition - 40% off
Watch_Dogs - 60% off
Watch_Dogs Complete Edition - 60% off
Watch_Dogs Season Pass - 60% off
Xbox One Deals with Gold - Spotlight Sale
Axiom Verge - 50% off
Don't Starve: Giant Edition + Shipwrecked Expansion - 50% off
Gears of War 4 – Run The Jewels Airdrop - 50% off
Hasbro Family Fun Pack – Super Edition - 50% off
Her Majesty's SPIFFING - 25% off
I Am Bread - 25% off
Knight Squad - 50% off
Level 22 - 50% off
Manual Samuel - 50% off
Party Hard - 50% off
Reagan Gorbachev - 50% off
Shantae: Half-Genie Hero - 25% off
Sky Force Anniversary - 25% off
Slain: Back from Hell - 50% off
The Final Station - 50% off
Westerado: Double Barreled - 50% off
Xenoraid - 33% off