Xbox Live deals: Dishonored 2, Final Fantasy 15, Injustice 2, The Evil Within, more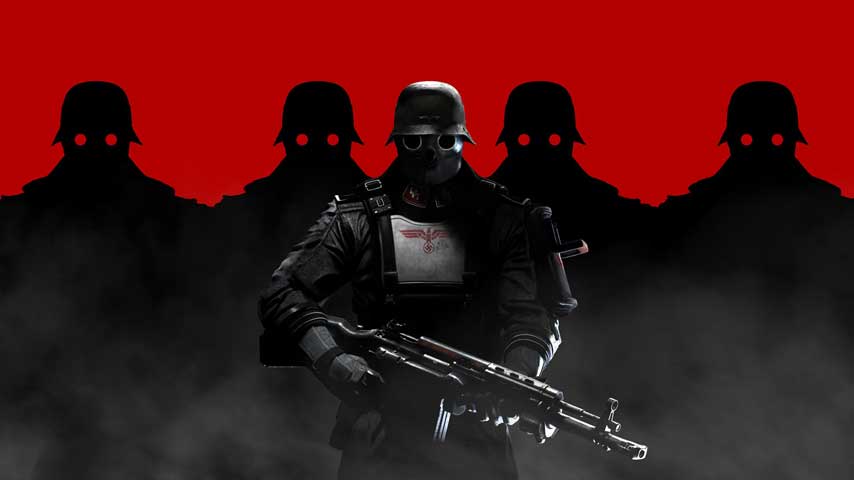 This week's Xbox Live Deals with Gold contains quite a few heavy hitters along with DLC.
Xbox Live Deals with Gold this week include games and extra content which were also available last week, such as Fallout 4, The Division, and The Evil Within.
Three editions of Injustice 2 are 20% off this week, The Elder Scrolls Online is on sale along with game currency and the Morrowind Collector's Edition is 33% off. Those interested in getting their hands on Wolfenstein 2 when it in October can familiarize themselves with the franchise, if they aren't already, by grabbing Wolfenstein: The New Order or The Old Blood which are both for 25% off.
All deals below are valid until Monday, August 28. Titles marked with an asterisk are only available to Xbox Live Gold Members.
Xbox One Deals with Gold
2Dark* - 70%
Aven Colony* - 25%
Batman: Arkham Knight - 50%
Batman: Arkham Knight Premium Edition - 50%
BioShock: The Collection* - 50%
Digerati Family Friendly Bundle* - 70%
Dishonored 2 - 25%
DOOM - 35%
EA SPORTS UFC 2 Deluxe Edition* - 75%
EA SPORTS UFC 2* - 75%
Exile's End* - 30%
Fallout 4 - 33%
Fallout 4 Season Pass - Add-On - 40%
Fallout 4: Automatron - Add-On - 40%
Fallout 4: Contraptions Workshop - Add-On - 40%
Fallout 4: Digital Deluxe Bundle - 45%
Fallout 4: Far Harbor - Add-On - 40%
Fallout 4: Nuka-World - Add-On - 40%
Fallout 4: Vault-Tec Workshop - Add-On - 40%
Fallout 4: Wasteland Workshop - Add-On - 40%
Far Cry 4 Season Pass* - - Add-On - 60%
Far Cry Primal – Wenja Pack* - Add-On - 60%
FINAL FANTASY XV Digital Premium Edition* - 50%
Final Fantasy XV* - 50%
FlatOut 4 : Total Insanity* - 60%
FreezeME* - 50%
Handball 17* - 70%
Injustice 220%
Injustice 2 – Deluxe Edition - 20%
Injustice 2 – Ultimate Edition - 20%
LEGO Batman 3: Beyond Gotham - 60%
LEGO Batman 3: Beyond Gotham Deluxe Edition - 60%
Mitsurugi Kamui Hikae* - 50%
Need for Speed Deluxe Edition* - 75%
Need For Speed* - 75%
Prey - 50%
R.B.I. Baseball 17* - 33%
RiME* - 35%
Shadow of Warrior 2* - 50%
Shadow of Warrior Collection* - 60%
Sherlock Holmes: The Devil's Daughter - 70%
STAR WARS Battlefront Ultimate Edition* - 80%
The Elder Scrolls Online: 1500 Crowns - Add-On - 25%
The Elder Scrolls Online: 3000 Crowns - Add-On - 33%
The Elder Scrolls Online: 5500 Crowns - Add-On - 40%
The Elder Scrolls Online: 750 Crowns - Add-On - 25%
The Elder Scrolls Online: Gold Edition - 50%
The Elder Scrolls Online: Morrowind - 33%
The Elder Scrolls Online: Morrowind Collector's Edition3 - 3%
The Elder Scrolls Online: Morrowind Collector's Edition Upgrade - Add-On - 25%
The Elder Scrolls Online: Morrowind Upgrade - Add-On - 25%
The Elder Scrolls Online: Tamriel Unlimited - 67%
The Elder Scrolls V: Skyrim Special Edition - 50%
The Escapists: The Walking Dead* - 75%
The Evil Within - 75%
The Evil Within Digital Bundle - 67%
The Evil Within Season Pass - Add-On - 40%
The Sexy Brutale* - 50%
Titanfall 2: Ultimate Edition* - 50%
Tom Clancy's The Division Gold Edition* - 60%
Tom Clancy's The Division Last Stand* - Add-On - 40%
Tom Clancy's The Division Survival* - Add-On - 40%
Tom Clancy's The Division Underground* - 40%
Tom Clancy's The Division* - 60%
Town of Light - 20%
Trials Fusion Bronze Pack - Add-On - 10%
Trials Fusion Gold Pack - Add-On - 30%
Trials Fusion Platinum Pack - Add-On - 35%
Trials Fusion Silver Pack - Add-On - 20%
Trials of the Blood Dragon - 50%
Wales Interactive Publisher Bundle - 20%
Wolfenstein: The New Order - 25%
Wolfenstein: The Old Blood - 25%