Xbox Live Deals: Dead Rising 4, Elite Dangerous, Torment: Tides of Numenera, more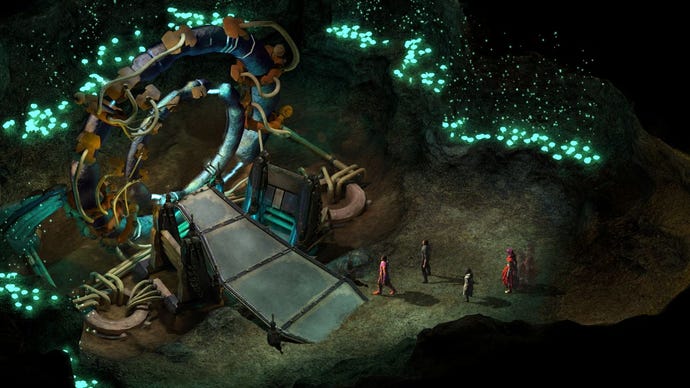 This week's Deals with Gold are live and you can save up to 75% on select Xbox One titles, and up to 95% off on Xbox 360 offerings.
The largest discount this week for Xbox One is 75% off Penarium and add-ons for Forza Horizon 2 and for Forza 6.
As noted in the headline, Torment: Tides of Numenera is discounted this week. Xbox Gold members can take 20% off, and both Dead Rising 4 and the Dead Rising 4 Deluxe Edition are each 40% off.
Elite Dangerous: Commander Deluxe Edition is on sale for 33% off.
Xbox 360 users can pick up DarkSiders 2 for 90% off and pick up its Season Pass for 95% off. The game is backwards compatible on Xbox One, and if you have Gold, the game will only run you $1.99 - and the Season Pass $0.84.
Divinity 2 – The Dragon Knight Saga is 75% off and The Book of Unwritten Tales 2 is also on sale for 90% off.
As always, more information is available through Major Nelson's blog, where you will find links to each title which provide pricing in your region.
Discounts on games below featuring an asterisk (*) are available for all Xbox users.
Xbox One Deals With Gold
Adam's Venture: Origins - 50% off
Anima: Gate of Memories 25% off
Cast of the Seven Godsends – Redux* - 70% off
Dead Rising 4 - 40% off
Dead Rising 4 Deluxe Edition - 40% off
Dead Rising 4 Season Pass* - Add-On- 50% off
Elite Dangerous: Commander Deluxe Edition - 33% off
Forza Horizon 2 Complete Add-Ons Collection - Add-On - 75% off
Forza Motorsport 6 – Porsche Expansion* - Add-On - 75% off
HoPiKo* Xbox One Game - 50% off
Kingdom: New Lands - 67% off
Late Shift - 20% off
Overcooked: Gourmet Edition - 50% off
Penarium - 75% off
Reus - 40% off
Sterendenn - 50% off
Stick It To The Man - 50% off
Sublevel Zero Redux* - 30% off
The Sun and Moon - 33% off
Torment: Tides of Numenera - 20% off
Vertical Drop Heroes HD - 33% off
Xbox 360 Deals With Gold
Darksiders 2 - 90% off
Darksiders 2 Season Pass - 95% off
Divinity 2 – The Dragon Knight Saga - 75% off
Legend of Kay Anniversary - 90% off
MX VS ATV Supercross - 90% off
Stuntman Director's Cut Pack - 80% off
Stuntman: Ignition - 80% off
The Book of Unwritten Tales 2 - 90% off
The Outfit - 80% off
Thunder Wolves - 75% off