Xbox Game Pass adding Stranger Things 3: The Game, Journey to the Savage Planet , more in April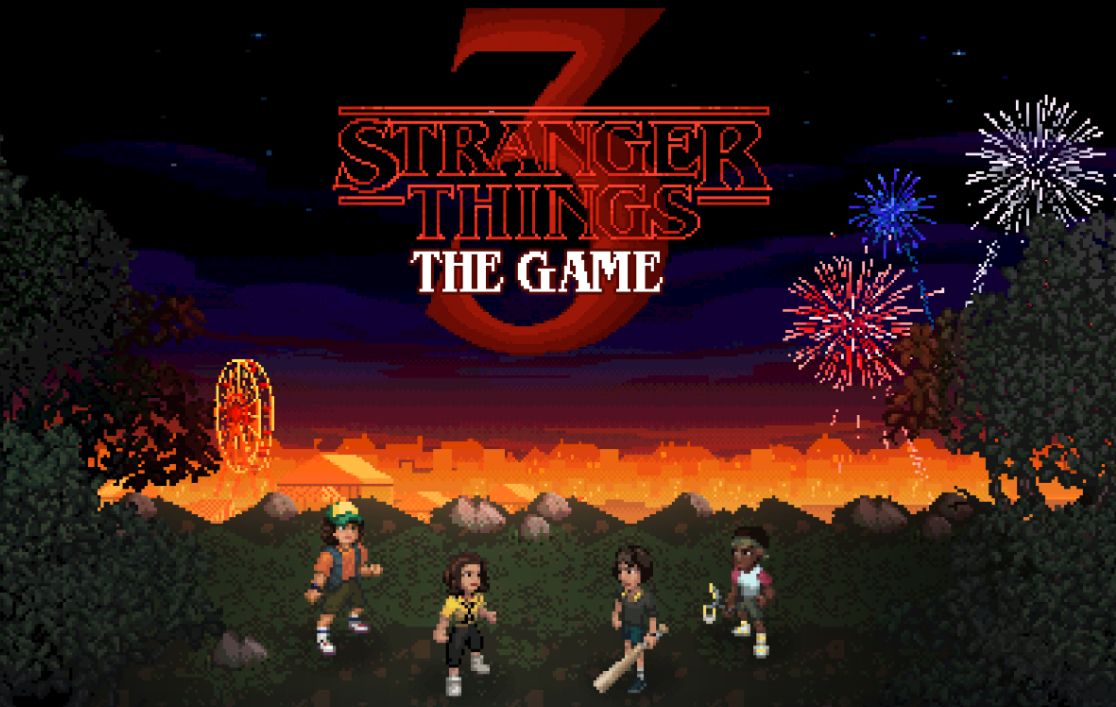 New games are coming to Xbox Games Pass this month for both console and PC. Microsoft has also announced perks for Xbox Game Pass Ultimate subscribers.
The most recent games added to Xbox Game Pass in April were Nier: Automata Become as Gods Edition, and Totally Reliable Delivery Service on Xbox One, and Overcooked 2 on PC.
On April 9, Alvastia Chronicles will be added for Xbox One. In the adventure-rpg, two siblings Alan and Elmia start their journey to avenge their parents' deaths as they fight to stem the tide of monsters flooding into the world. You will dole it out to enemies in turn-based battles with up to 13 party members, be able to upgrade your upgrades, participate in a battle arena, and go on many a quest. It is also coming soon to the service on PC.
That same day, Journey to the Savage Planet will be added to the service for console. In the first-person adventure game, you play a new recruit to Kindred Aerospace and will be dropped onto an uncharted planet with little equipment and "no real plan." You will need to explore, catalog alien flora and fauna all the while deciding whether the planet if fit for humans.
Coming soon to the service on PC is sports-sim title Football Manager 2020, and the rpg Mistover. In the latter, you will go on expeditions and every move you make will change the future. You will create your own Corps and explore various regions in the Pillar of Despair. This includes forests, lakes, mountains, cities, and more.
Also coming to PC is Stranger Things 3: The Game. In it, you will play through familiar events from the series while also uncovering never-before-seen quests, character interactions, and secrets. Just like in the show, teamwork is important, and you can join a friend in two-player local co-op to explore the world of Hawkins, solve puzzles, and battle as one of the twelve characters from the show.
Along with announcing new games coming to Xbox Game Pass, Microsoft also revealed some titles would be leaving the service on April 15. Here's the list:
The Book of Unwritten Tales 2 (Console)
Fez (PC)
Guacamelee! Super Turbo Championship Edition (Console)
Into the Breach (PC)
MX vs ATV Reflex (Console)
Prey (Console & PC)
Samurai Showdown 2 (Console)
Valkyria Chronicles (PC)
Alongside the news of new Xbox Game Pass games, new Perks are available. Right now, on both PC and console, you can get 5,000 MyTEAM points and 30 skill boosts from NBA 2K20, an Xbox Starter Bundle with credits and more for Warframe, and a monthly bonus pack for Phantasy Star Online 2. You can also still get an Ori inspired hull, flag, sail, and figurehead in Sea of Thieves, a 5-God bundle pack in Smite, and three free tanks in World of Tanks.