Xbox Game Pass: PUBG hits next week, Void Bastards, Mutant Year Zero, more on the way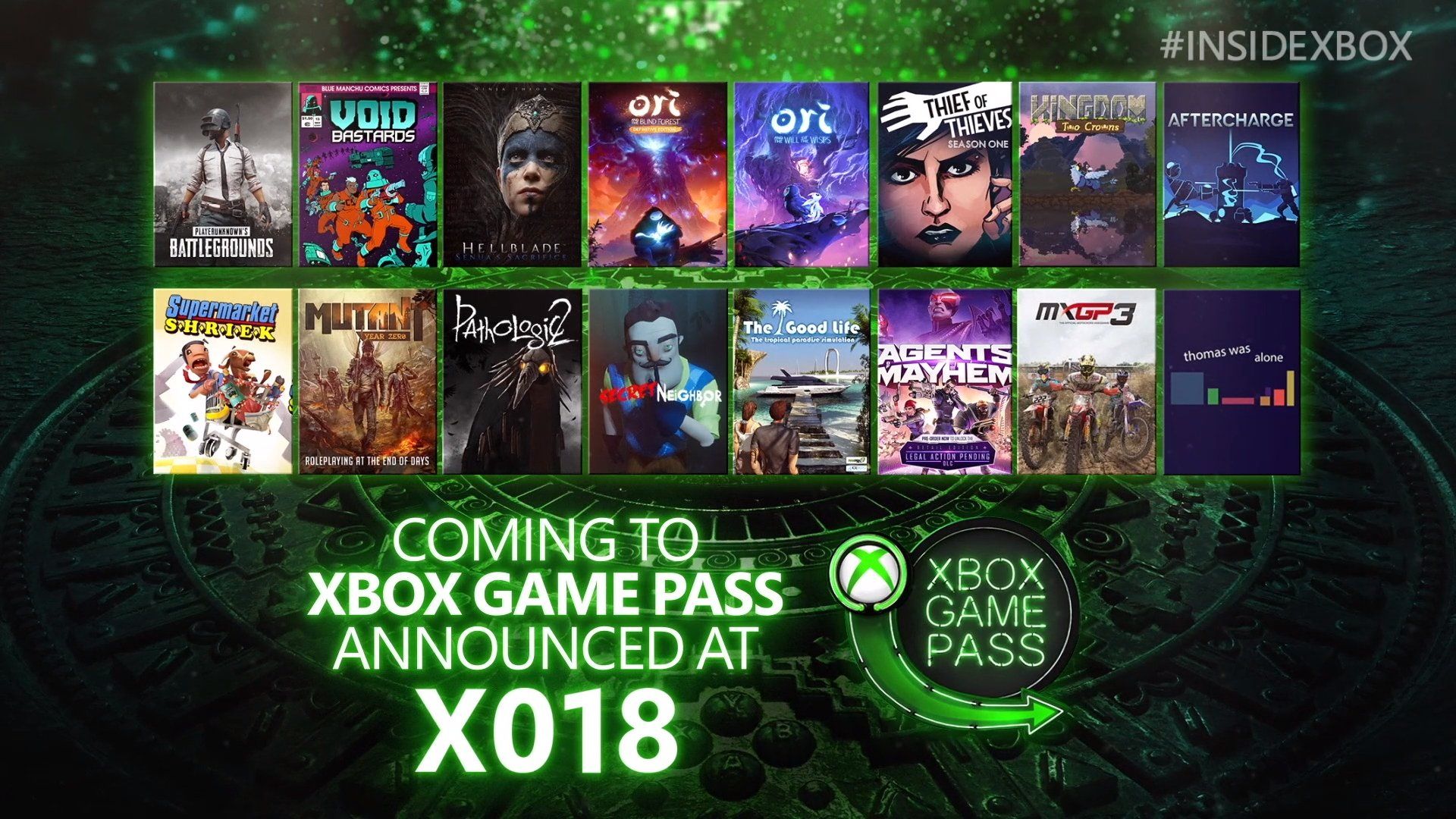 Microsoft announced at X018 today PUBG is coming to Xbox Game Pass along with Crackdown 3, Void Bastards, Ori and the Blind Forest, and more.

X018 kicked off this afternoon starting with the news PUBG would be added to Xbox Game Pass next week.
Alongside the shooter, the firm announced Void Bastards would also arrive on the service at launch. Dates for other titles were also provided, and we already knew Crackdown 3 would arrive at release, but we mentioned it anyway in case you forgot.
There's a new deal for Xbox Game Pass too. Starting today, the first month of the service will run you $1 and then $9.99 per month as standard.
https://www.youtube.com/watch?v=6B9KA8flOVg
Here's the list of other games coming to Xbox Game Pass:
Thief of Thieves - today
PUBG - November 12
MXGP 3 - November 22
Thomas Was Alone - November 22
Agents of Mayhem - November 22
The Gardens Between - November 29
Mutant Year Zero - December 4
Strange Brigade - December 6
Hellblade: Senua's Sacrifice - December 17
Ori and the Blind Forest - December 20
Kingdom Two Crowns - mid-December
Aftercharge - January (at release)
Secret Neighbor (Hello Neighbor multiplayer) - 2019
Pathologic 2 - 2019
The Good Life - 2019
Void Bastards - early 2019
Supermarket Shriek - 2019
Ori and the Will of the Whips - 2019
Also announced was the Xbox Game Pass app. It is now available for Android and iOs. It allows users to browse the games and download them to their console from their smartphone.