Xbox Game Pass is fantastic, but don't forget that you don't own these games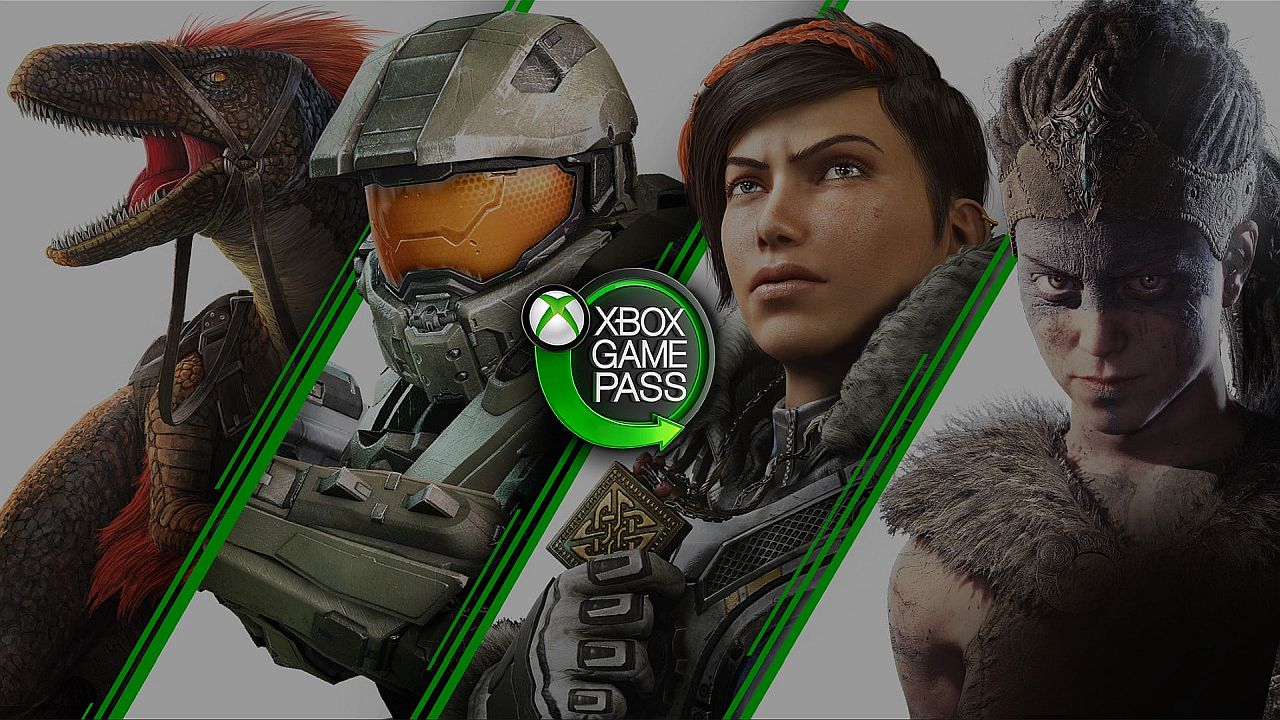 I love Xbox Game Pass, but a curated gaming future has me worried.
Xbox Game Pass, and its latest iteration, Game Pass Ultimate, are legitimately great. For a relatively low fee, you get access to an enormous catalogue of games both new and old, including every single first-party Xbox exclusive that has released since Game Pass launched.
The fact that this has amounted to only four games so far – Sea of Thieves, State of Decay 2, Forza Horizon 4 and Crackdown 3 – doesn't take too much of the shine off when you look at the rest of the games available.
During E3, Microsoft threw a lot of new games on there, including amazing titles like Hollow Knight, Metro Exodus, and Superhot, and launched a PC beta. It also announced a huge line up of indie titles heading to the service. As far as subscription services in gaming go, Xbox Game Pass Ultimate is easily the best one.
But as June comes to an end, several games are leaving the service too. Among them are Devil May Cry 4 Special Edition, Shadow Complex Remastered, and Ultimate Marvel vs Capcom 3 - three games that I have downloaded and played for a moment but know I won't get back to before they leave. They'll be part of a small but growing pile of games that I've downloaded from Game Pass but which I didn't get around to before they were pulled from the service.
Late Shift, Layers of Fear, Knights of the Old Republic (an old favourite I would have loved to have replayed), Comic Jumper: they remain in my list of downloaded games. There's no indication that if I want to play them again, I'll have to buy them, until I try to load one of them up and it asks me if I actually own the game or not.
I could go and buy these titles and still experience them. So could you, if you're in the same boat. But let's be honest – we won't. Why add to that backlog? Late Shift was on special on Switch last week, and while I considered it (I have a soft spot for FMV games), I ultimately decided that I should hold out for it to return to Game Pass, in case that ever happens.
The idea that I had a game – that I saw it was available to me because of a paid subscription, that I made space for it, downloaded it, never quite got to it, and now don't have it anymore – produced a mental block that made the idea of paying for the game seem ridiculous.
As Game Pass starts to secure more games at launch, it's very likely that this will become more of a thing. 'I'll wait for it to come to Game Pass' is a phrase I've heard said more and more often, whereas 'I'm surprised to see this on Game Pass so soon' is a phrase I'm expecting to hear less as the service continues to scoop up fresh games.
Some games just feel like Game Pass titles, and once those initial sales aren't so hot the jump starts to feel inevitable (hello, Just Cause 4). I and others have started to balk at the idea of paying full price for a title at launch, knowing that I might soon have access to it for an undefined window of time because of my Game Pass subscription.
I find myself wondering how I'm going to react if a title ever gets pulled from the service when I'm midway through it. If Mutant: Year Zero gets pulled from Xbox Game Pass, and I'm only five missions in, how likely am I to pay some money to access the back half? If I put aside the game of Outer Wilds I started yesterday, and it leaves the service by the end of the year, I suspect there's no chance of me going back to it, despite being pretty intrigued by it.
What does this mean for multiplayer games without cross platform play, I wonder? Did Laser League, a multiplayer title that was on Game Pass until the end of May, survive the transition? What will happen to Aftercharge, a similarly multiplayer-focused title that released in January, but is now on its way off the service?
If the subscription market booms – and it very much looks like it might happen – just how curated will our gaming experiences become? Don't get me wrong - I'm stoked that Gears 5 is included as part of my subscription; I'm just worried that while I'm playing it another game is going to disappear, and I'll mentally check it off as something I'll just never play.
It's worth looking at the world of TV and film streaming providers here. NBC recently announced that their contract with Netflix in the US will expire at the beginning of 2021, at which point hit sitcom The Office will move to NBC's own streaming service. Fans reacted as though this meant the show would be stricken from existence, and for many, that's effectively how things will be.
For an awful lot of people, Netflix is The Office, plus the occasional movie or the new season of Stranger Things, and they're happy to pay a fee each month just for the easy access to one thing, despite the enormity of the catalogue they're given access to. What they watch isn't dictated by what they like - it's dictated by what's available on Netflix.
What people really want is one service that caters to all their needs, but with Netflix losing more licenses as distributors look to launch their own services, the market is getting fractured, and the thought of buying each thing you want individually is starting to feel ridiculous - hence DVD sales plummeting. These services represent extraordinary value, but that's only really true if you take full advantage of them, which few people do. Similarly, despite having Game Pass, for instance, I find myself going back to Forza Horizon 4 most times I turn on my Xbox One.
This all means that people will be, ultimately, less likely to go out of their way to access anything that isn't available on the services they subscribe to, their entertainment budget already stretched thin and their backlog too big already to justify, say, buying Casablanca – a movie they know now, deep down, they'll never watch - on Blu-Ray.
How many decent-looking films have you skipped over at the cinema or on home video because you were sure they would eventually come to Netflix? If a band's new album isn't on the streaming service you pay a subscription to, how likely are you to buy it – not only because it'll cost additional money, but because the only way to listen to it will be on a UI that you're not familiar with? Our entertainment access is expanding, but it's also becoming more heavily curated, and the same thing is likely to happen in games.
It feels like we could be heading towards a future where we're spending an awful lot of money on multiple subscription services, building up backlogs of hundreds of games that we'll never get to - and which will disappear, often, without us noticing - all so that we can play the same handful of games endlessly without ever 'buying' them.
When Ubisoft launches its service at the end of the year, Uplay+, it'll come with a bunch of timesink games that aim to keep you going forever. You've been meaning to check out that smart little indie that reviewed fairly well, and which you know is on Game Pass, but if it slips off the service while you're busy playing through Ghost Recon Breakpoint, it's going to be pretty hard to justify spending $15 on it.
Perhaps it won't be as bad in gaming. While Square Enix is talking about getting its own subscription service going, Sony feels a bit too confident in the sales of its first-party line-up to start an equivalent service (for now, at least). Nintendo, of course, is off doing its own thing, and while we could imagine Bethesda maybe having a shot, most publishers would struggle to compete with the juggernauts of EA and Ubisoft.
There's also the fact that the platform holders in games actually do provide you with much wider access - you can't pay to bring a film to Netflix, but you can still buy Firewatch on your Xbox.
But perhaps you won't, because let's be honest - Firewatch totally feels like a game that will make its way onto Game Pass one day.